Coronation Street Almost Had A Very Different Name
Coronation Street could have had a different name
Wpa Pool/Getty Images
Britain's longest-running television show has lived many lives. With over 10,000 episodes (according to iTV) and over 60 years on air, it's no wonder that "Coronation Street" came to be as representative of Britain as the Union Jack. In fact, some say it's the queen's favorite soap opera. The first episode aired on December 9, 1960, and according to the BBC, it is the world's longest-running soap.
According to Metro, "Corrie," as it's also called, has welcomed dozens of celebrity appearances from a range of stars including Sir Ian McKellan and Joan Collins. The opening title sequence's iconic cat is also a celebrity in his own right. As 2010 was the show's 50th anniversary, a fictional retelling of the making of the show aired on BBC Four titled "The Road to Coronation Street."
With so many years and seasons of history under its belt, it's hard to imagine our beloved "Coronation Street" going by any other name, but it almost did.
Coronation Street's original name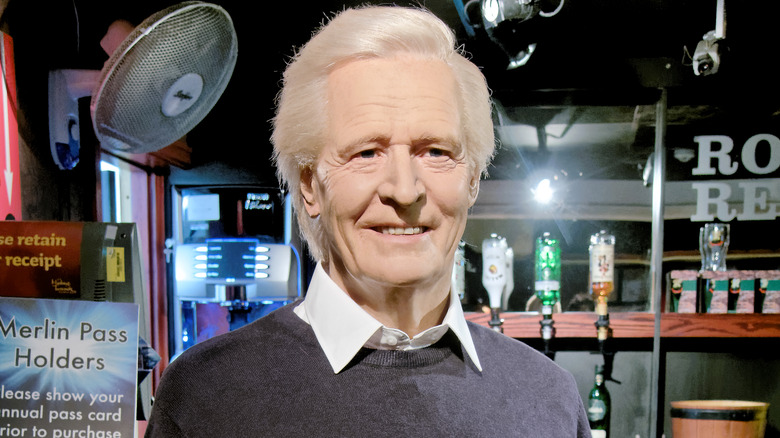 ALLYOU Grzegorz Wasowicz/Shutterstock
"Happy Birthday Bill" is a documentary celebrating the work and legacy of William Roche, star of "Coronation Street." According to the Manchester Evening News, news of the show's alternate name emerged in a surprise segment on the show where Roche is reunited with Anne Reid, who played his on-screen wife, Valerie. In conversation with Reid, Roche revealed the show's original name, saying, "It was called Florizel Street when we started rehearsing and everything. I remember coming in the room saying Flor-al-zel and a groan went up."
Roche explained many of those involved in the project were not fans of the name "Florizel Street" adding that, "one of the cleaners had said it sounded like a sanitary detergent."
According to the Irvine Times, many believe the cleaner Roche mentioned was actually a tea lady named Agnes. Agnes reportedly overheard conversation about the show and commented that "Florizel" sounded like a disinfectant, leading to the name change. 
Other close calls in the making of Coronation Street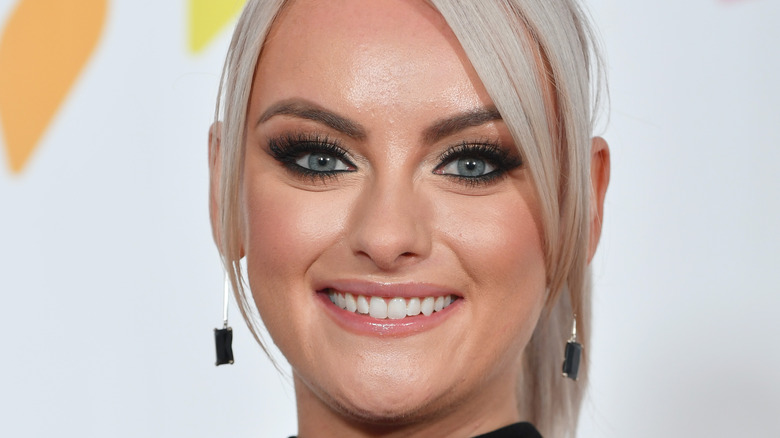 Gareth Cattermole/Getty Images
It turns out that this isn't even the first close call in the origin story of "Coronation Street." According to The Guardian, Granada TV executives weren't all that convinced that a show about the ordinary lives of regular British citizens would be a success on television. Canadian producer Harry Elton was said to have fought Granada TV executives "who were about to pull the plug on the whole thing."
It's hard to imagine how a show manages to stay on the air and capture audiences for so many decades. Metro reports that, over the years, "Coronation Street" has had over 5,000 actors appear on the show, was shot in seven foreign locations, and saw more than 200 directors. It takes a village to put on the show, which has seen a range of controversies and covered a variety of topics. Would it have been as popular if it had been named "Florizel Street"? We'll never know, but one thing is for sure: Without Agnes' comments about the show's original name, it simply would not be the same.