The Unusual Way Jill And Joe Biden Solve Their Arguments Is Raising Eyebrows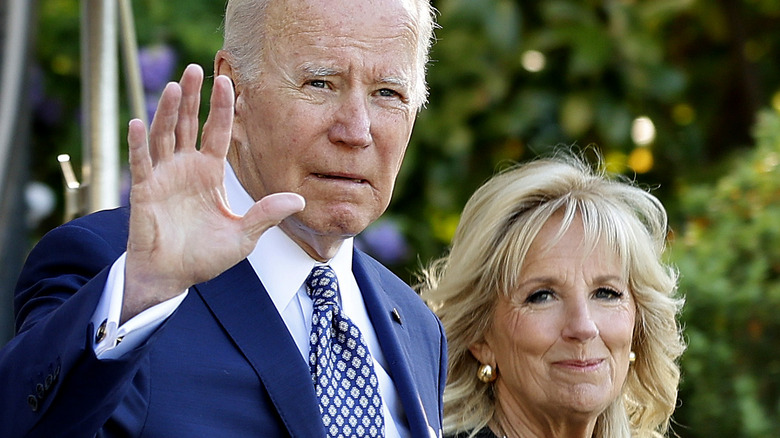 Chip Somodevilla/Getty Images
By all accounts, Jill and Joe Biden have a healthy and happy marriage. The couple has been together for almost 45 years, so they must be doing something right. The president has called his wife "the love of his life" (via People).
And although Joe had to propose five times before Jill said "yes" — she worried about living in the public eye and wanted to make sure her future husband's sons, Beau and Hunter, were on board — it seems she is very glad to have finally agreed to the marriage (via Time). As the longtime teacher wrote in "Where the Light Enters," about the ups and downs over the years, "And one thing in my life has stayed the same: Joe and I have always had each other" (via Honey 9).
That's not to say that the Bidens' marriage has been conflict-free. But as counselor Maryann W. Mathai told Bustle, "I am more worried about my clients who say they never argue with their partners."
But just how the commander in chief and the first lady fight may surprise you.
Jill and Joe Biden fight in a very private way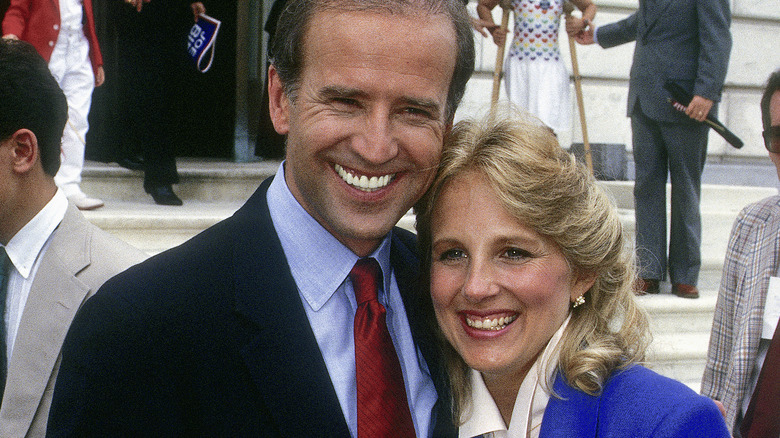 mark reinstein/Shutterstock
Jill Biden opened up about her argument style with her husband in a new interview for Harper's Bazaar and let's just say her revelations are raising a few eyebrows. First, it's important to note that the political wife was adamant about one point, saying, "I believed so much in the institution of marriage." Remember, she was divorced before meeting Joe Biden, having been previously married to Bill Stevenson.
But the first lady says she learned from her mistakes and now, speaks her mind when it comes to conflict with the US leader. Given that the couple has long lived in the public eye, Jill told Harper's Bazaar that they prefer to fight over text messages so the Secret Service doesn't catch wind of any discord.
The first couple even has a name for their preferred mode of communicating their frustrations with one another: fexting.
Jill Biden doesn't hold back over text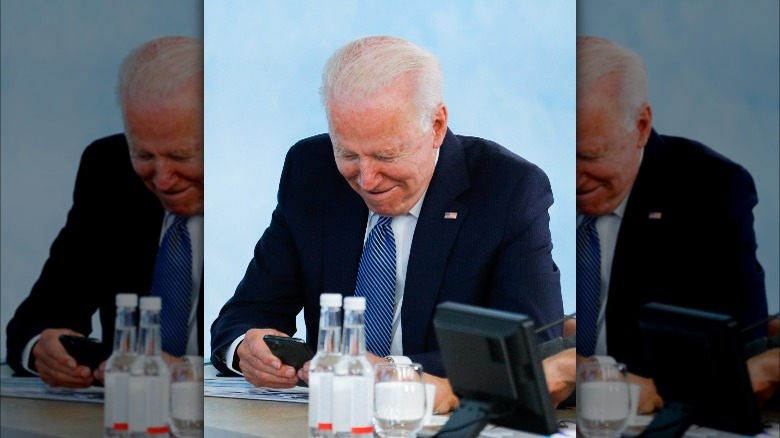 Wpa Pool/Getty Images
Jill Biden shared a recent example of a fexting session between herself and Joe Biden while talking with Harper's Bazaar. Apparently she was not very pleased with her husband and sent a fext that raised the president's eyebrows. As she told the outlet, "Joe said, 'You realize that's going to go down in history. There will be a record of that.'" The first lady added, "I won't tell you what I called him that time."
While the Bidens' go-to fighting medium may have many people scratching their heads, some folks on Twitter shared that they too use texting to hash things out with their significant others. As one fan of this approach noted, "Writing out your thoughts helps you clarify them."
But naturally Jill's admission elicited criticism as well, with some Twitter users declaring texting is a terrible way to argue. One person even went so far as to claim this habit can't equal a healthy relationship. But our money is on the Bidens who will soon celebrate their 45th wedding anniversary.