Penny Johnson Jerald And Adrianne Palicki Discuss Why The Orville Is Important - Exclusive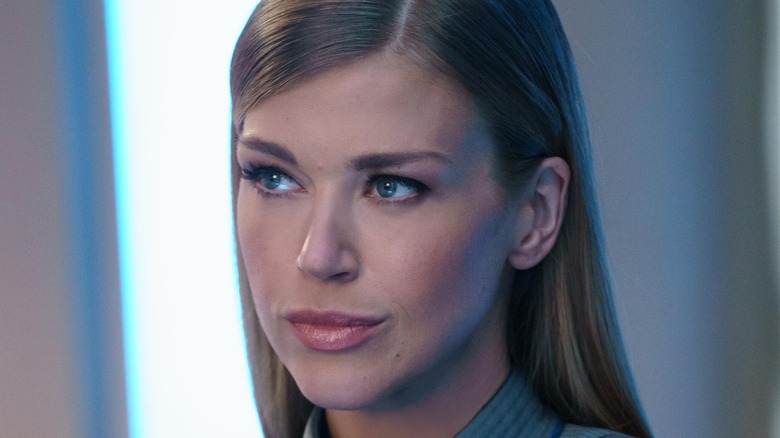 Greg Gayne/Hulu
"The Orville: New Horizons" is the perfect series for sci-fi fans to start bingeing — the story is set 400 years in the future and follows the crew of an exploratory spaceship, The U.S.S. Orville. In each episode, humans, aliens, and artificial lifeforms alike have to pull together to overcome the many dangers and challenges that the crew faces on their journey. Actress Adrianne Palicki of "Friday Night Lights" and Penny Johnson Jerald of "Castle" play two of The Orville's high-ranking crew members: Palicki as First Officer Kelly Grayson, and Jerald as Dr. Claire Finn, the Chief Medical Officer.
Both actors have been with the show since the first season. But with the show now entering Season 3, there have been some significant and exciting changes. The series left Fox, where it originally aired, and has now been picked up by Hulu. During an exclusive interview with The List, Palicki and Jerald shared how this season is pushing boundaries and exploring important topics. They believe it will be an impactful season and make fans love the show more than ever.
How The Orville addresses prevalent issues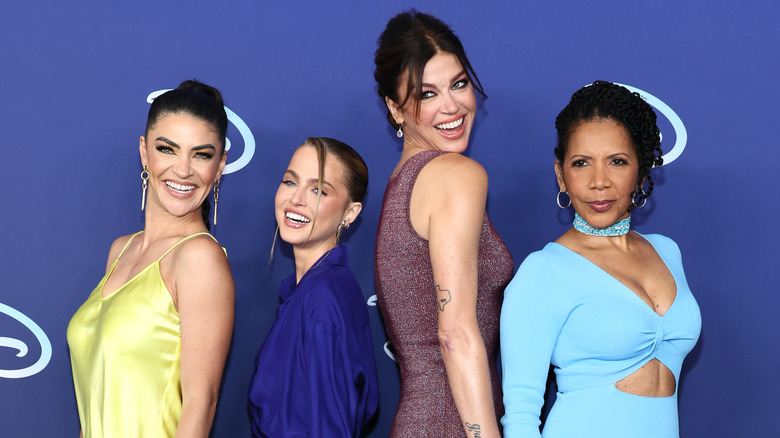 Dia Dipasupil/Getty Images
As a sci-fi show, "The Orville" has a unique ability to explore issues that are relevant to us today but without centering the same cultural biases that we have. Because it takes place in the future and many of the characters aren't even human, there's a lot of freedom in how they can explore and talk about each topic. "We're a moral compass, but we don't impose our beliefs on anyone," Penny Johnson Jerald said. "What we do is that we bring up situations so that you will have a conversation about it, and it is truly [an] art-imitating-life, life-imitating-art situation."
Another advantage the show has is that while it brings up important issues, it's still, first and foremost, entertaining. The actresses believe it does a good job exploring moral topics without being preachy, Adrianne Palicki crediting the show's creator with that balance. "Seth [MacFarlane], as somebody who can be very outspoken in his beliefs and thoughts, [has] done a great thing with the show from day one, which is sending a message without beating you over the head with it."
How Season 3 is raising the bar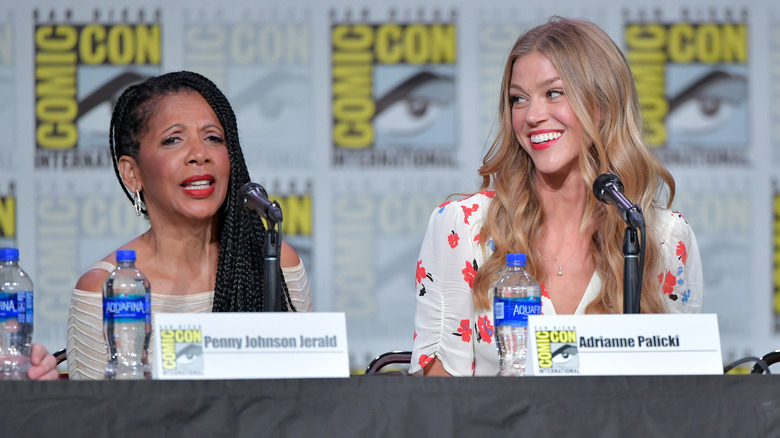 Amy Sussman/Getty Images
Although the past two seasons of "The Orville" have explored prevalent social issues, the actresses agreed that Season 3 is pushing it further. "The gravity of it, the bar went from ... it was pretty high, but it's now here," Adrianne Palicki said, gesturing to a much higher point. Penny Johnson Jerald agreed with her co-star and added that COVID and other recent events made the show's topics even more important.
"That's one of the reasons why this season is so exciting, because we've been through so much in the last two years, and before that," she said. "We're saying what people are thinking, and we're bringing it out so that you can check yourself."
Jerald is also excited for their fans to see this season and use it as an opportunity to check themselves and possibly change their minds about things. The actress even found herself questioning her own beliefs while reading the script. "There are topics where I may have had a different thought, and because of the writing and because of the execution, I [had] to think, get in my quiet space, and go, 'You know what, I never thought of it that way,'" Jerald said. "To learn something, to change someone — good or bad — is a powerful tool. And we will do that this season."
The first episode of "The Orville: New Horizons" Season 3 is now streaming on Hulu. New episodes are available every Thursday.