The Lululemon Belt Bag That Is Worth The Hype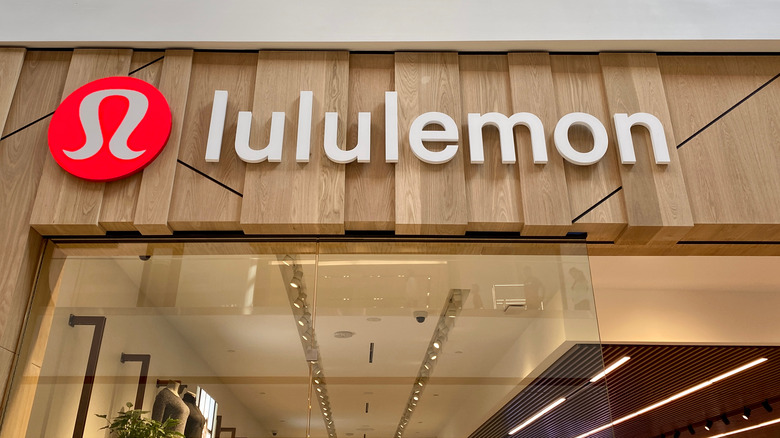 ZikG/Shutterstock
Lululemon — which got its name for a bizarre reason — is known for its quality activewear worn both in and out of the gym. More recently, though, the brand has ventured into the realm of accessories, and people are already obsessed (via PureWow). If you're in need of a hands-free accessory option for hiking, traveling, or simply running errands, the Lululemon Everywhere Belt Bag is the perfect fit for you. Though Lululemon is known for being so expensive, this particular pack is more affordable than other options. Retailing for less than $40 — it's also available to purchase through a payment plan of four payments of $10 — you can enjoy the luxury of Lululemon without breaking the bank. 
As one reviewer put it, this belt bag is perfect for "Hot Girl Walks and Beyond!" Although the bag is available in just one size, don't worry. This adjustable pack can fit all your everyday (or travel) needs: Keys, phone, wallet, and even a passport. Made of 100% recycled nylon and water-resistant fabric, you'll be able to keep all your necessities safe and accessible wherever you are. Bearing all that in mind, you might still be wondering whether this bag is really worth the hype, and we're here to help you find a definitive answer.
The reviews are in on this affordable bag
You can wear the Lululemon Everywhere Belt Bag in whatever way best suits you, your outfit, or the activity you're doing. It can be worn around your waist, across your chest, or just over your shoulder. That's only one reason why shoppers are in love with this product. Available in a variety of colors, the chic design is functional and fashionable. Whether in bronze-green, classic black, or pink pastel, there's no denying that Lululemon has combined cute with convenience to create the perfect design for this belt bag.
One reviewer who works as a teacher gushed about how the Everywhere Belt Bag made taking students on trips easier. "Teacher approved," the reviewer wrote. "LOVE this belt bag. Brought it on a field trip as a teacher and it carried all my personal belongings." Another reviewer put it like this: "Cult following for a reason! Was thrilled to get my hands on a belt bag before traveling. This is such a comfortable, adjustable bag that holds so much!" Wherever you go, the Everywhere Belt Bag will hold everything you need to bring with you, which makes it the perfect investment piece.
The updated edition of the Lululemon classic
Lululemon debuted its 1-liter belt bag back in 2020 (according to the New York Post). In recent months, though, the bag has taken social media and shoppers by storm. The brand has other bags for sale — including the Quilted Embrace Crossbody Bag and Crossbody Camera Bag — yet it's the Everywhere Belt Bag that has reigned supreme. Lululemon has updated its original design to include a "longer length strap," an "exterior zippered pocket to secure your valuables," and "interior pockets to hold essentials," (according to Lululemon.com). 
However, one reviewer claimed the updated edition was "Slightly smaller than the other everywhere belt bag ... I compared it to my other one I purchased a few months ago and this one is smaller in size and capacity." Despite the apparent change in size, the customer went on to add, "Still a great bag, hence why I bought a second one in a different color." The updated pack, which is one-size-fits-all and adjustable, still has overwhelmingly good reviews online — including the one from that customer, who still gave the bag four out of five stars. 
We think it's safe to say that this bag is definitely worth the hype!