The Heartbreaking Death Of Melrose Place Actor Brad Johnson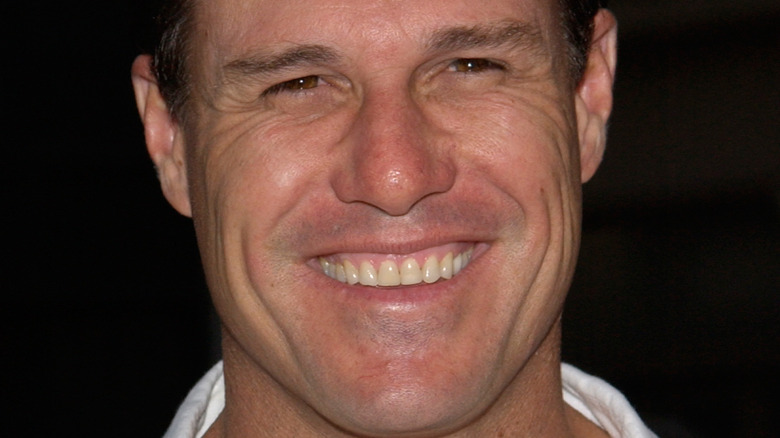 Featureflash Photo Agency/Shutterstock
In yet another blow to the entertainment world, it was confirmed that Brad Johnson — best known for his role in "Always" and as a cast member of "Melrose Place" — has died. His agent told The Hollywood Reporter that the 62-year-old actor actually succumbed to COVID-19 complications on February 18, but the news is just now being made public. Sadly, this is the second heartbreaking loss for "Melrose Place," following the death of costar Morgan Stevens in January.
As a young man, Johnson's sights weren't set on Hollywood. He learned horse-riding skills early on from his trainer father, and became a rodeo performer at 25. By chance, he caught the eye of a commercial casting director who was in Wyoming looking for men with cowboy skills to appear in a beer commercial. This led to a successful run as the rugged "Marlboro Man" (these being the days when cigarette ads were still a thing). This led him to move on to acting, and he landed small movie and TV roles before getting his break in Steven Spielberg's "Always" as a rookie airborne firefighter (via IMDb). 
Johnson would go on to play other action roles in vehicles such as "Flight of the Bombardier" and the series "Rough Riders." On "Melrose Place," he played pediatrician Dominick O'Malley, who was romantically involved with star Daphne Zuniga. His other credits include "Soldier of Fortune, Inc," "CSI: Crime Scene Investigation," and "Courthouse," per IMDb. He also appeared in several of the "Left Behind" films, the Kirk Cameron-produced religious series about a post-apocalyptic world.
Brad Johnson was devoted to his family and the outdoors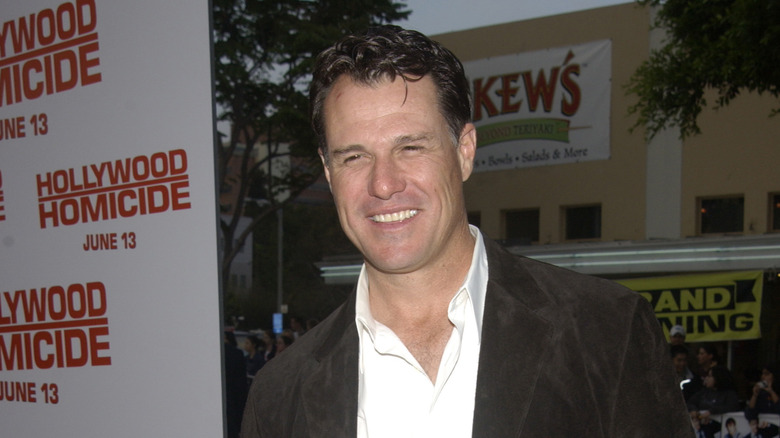 Featureflash Photo Agency/Shutterstock
Despite his tough cowboy image, Brad Johnson was a devoted family man. His obituary recalls that he met his wife, Laurie, back in 1986 when he was still on the professional rodeo circuit. Their 35 year marriage produced eight children — two sons and six daughters. He had three grandchildren by daughter Bellamy; another daughter, Eden, is expecting her first child, the fourth grandchild whom Johnson will never meet. "Brad loved nothing more than his family," his wife and children wrote. "He put them before himself in every way and they know that they could not have been blessed with a better husband and father."
The obituary also notes that Johnson was passionate about the outdoors, and he was a keen hunter who enjoyed leading guided groups. He also became an expert in restoring antique Winchester rifles. The family moved at various times to New Mexico, Colorado, and finally to north Texas — all areas with plenty of land for the actor to roam and appreciate the wildlife. 
The grieving family said, "Brad was loved by many and loved people back, a genuine friend, trusted colleague, and a dedicated husband and father, he will never be forgotten, and his legacy will go on." They also shared two of his favorite quotes: "He taught his sons to be men, and his daughters to expect no less" and, "Do right, and fear no man."