Adrianne Palicki And Penny Johnson Jerald: The Orville Cast Are 'The Real Deal' - Exclusive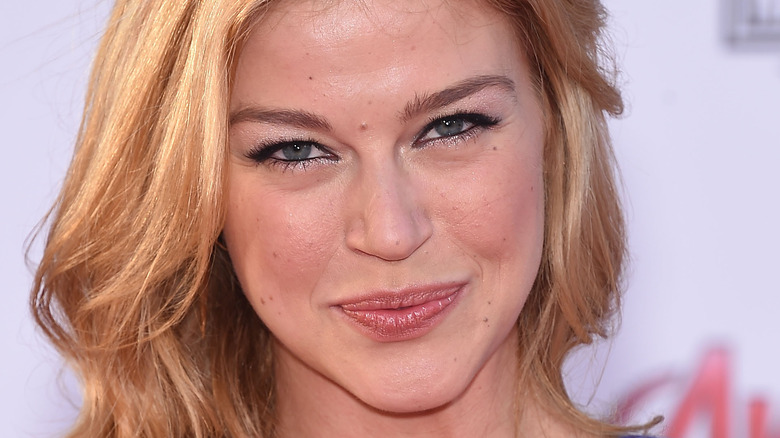 DFree/Shutterstock
After a three-year wait, "The Orville: New Horizons" has returned for Season 3 on Hulu. The adventure sci-fi is set 400 years in the future and follows the journey of the U.S.S. Orville, an exploratory spacecraft traveling to the far reaches of the universe. As they face different dangers and mysteries, the crew of the Orville has to pull together to survive. According to two of the actresses on the show, that bond between crewmates is just as real with their castmates.
Prior to Season 3's release, Adrianne Palicki and Penny Johnson Jerald sat down for an exclusive interview with The List to discuss the series. Palicki, who is known for her roles in "Friday Night Lights" and "Agents of S.H.I.E.L.D.," now plays Commander Kelly Grayson. Jerald, who previously starred in "Castle," plays Dr. Claire Finn. During their interview, the actresses talked about the close relationships they've developed with the cast and what sets their experience on this series apart from other projects they've been a part of before.
They help each other through long shoots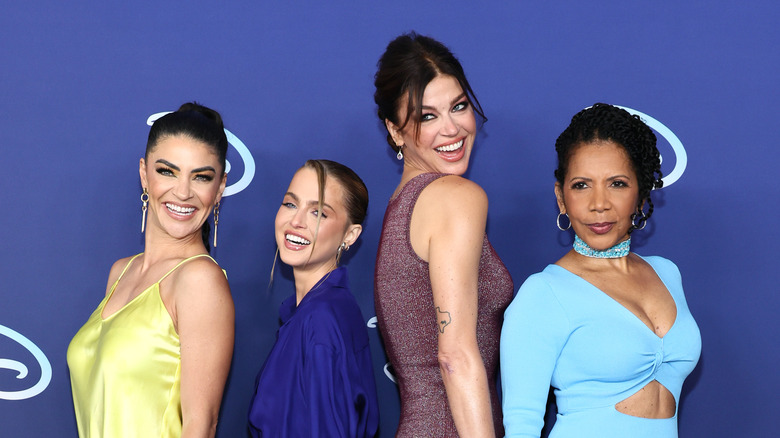 Dia Dipasupil/Getty Images
Adrianne Palicki and Penny Johnson Jerald said one of the hardest parts of filming "The Orville" is the long hours they work. "But ... I get to spend all this time with my dear friends and family," Palicki said, explaining how close the cast had become. Jerald agreed and said they have to balance the long hours and work by treating it like a party. 
"We shoot on Saturdays. We shot on a Sunday once, too. We shoot all the time ... You don't want all of us on set at one time because we're going to do it. We'll get the job done, but we are going to have some fun because you can't do this and not have fun," Jerald said.
Along with their relationship with their fellow actors, they added that they love the crew on the show. "We're with crew people too. I've been on shows where the cast is the clique, and crew members don't know when or how to approach a cast," Jerald said, but according to both actresses, "The Orville" set is not like that. Palicki added that beyond just getting along, the cast and crew were close enough to know all about each other's lives.
"We know what they're doing. We know about their kids' soccer teams. We couldn't do it without every single person on set," Palicki said. "Also, with those hours, you better be friends with the crew."
What sets The Orville cast apart?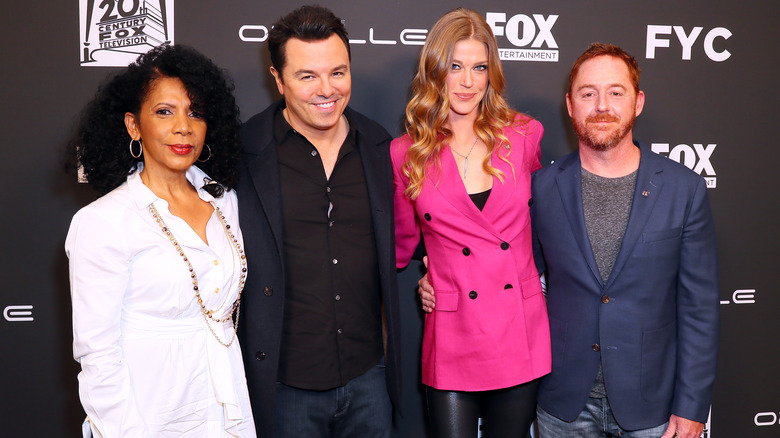 Leon Bennett/Getty Images
Both Adrianne Palicki and Penny Johnson Jerald have worked on many shows in their career, but they agreed that their bond with "The Orville" cast is special. "People say this all the time, that they love each other and whatnot, and they really are backstabbing each other. But we don't do that. We actually, genuinely love each other," Palicki said. She added that their friendship went beyond when they were all on set. Despite the breaks for COVID and complications with the shooting schedule, the cast stayed in touch the whole time.
Another sign of true friendship that Penny Johnson Jerald brought up is how honest they can be with each other. Although there's plenty of love on set, they also aren't scared to show tough love. "Not only do we love each other and we laugh at each other, we will cuss one another out. We will put you back in your place. If you act like a fool, you're going to get it from all of us," Jerald said, later adding, "We are the real thing. We've both been on enough shows to say 'Everybody says it,' but no — we're the real deal."
"The Orville: New Horizons" Season 3 is now available for streaming on Hulu.