Mariah Carey Might Have Had A Very Different Career If Music Didn't Work Out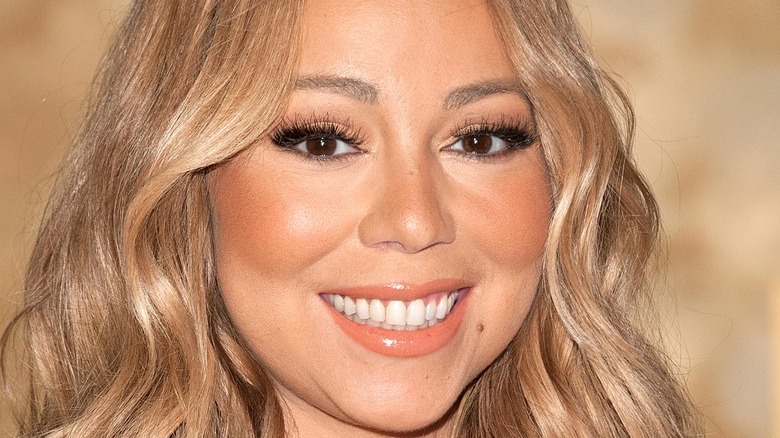 D Dipasupil/Getty Images
There's only one Mariah Carey. From her domination of Christmastime to her inimitable vocal tone and hilariously meme-worthy reactions, Carey has proven her staying power over decades in the industry. 
The superstar singer has also endured racism, sexism, and accusations of diva behavior, but, these days, she couldn't care less what anybody thinks. As Carey reasoned to The Guardian, "If I can't be high-maintenance after working my a** off my entire life, oh, I'm sorry — I didn't realize we all had to be low-maintenance." 
The "All I Want for Christmas" hit-maker came from nothing, so, as far she's concerned, her love of the finer things in life is entirely justified. She told Interview magazine simply, "The thing is, I know the art I'm going to love is going to be like a gazillion dollars — that's just the way it's been my whole life. Who the hell nominated me to be the princess and the pea?" 
Although it's tough to imagine Carey being anything besides a living legend, there was a time when the singer harbored dreams of doing something else with her life. 
Mariah Carey attended cosmetology school for a while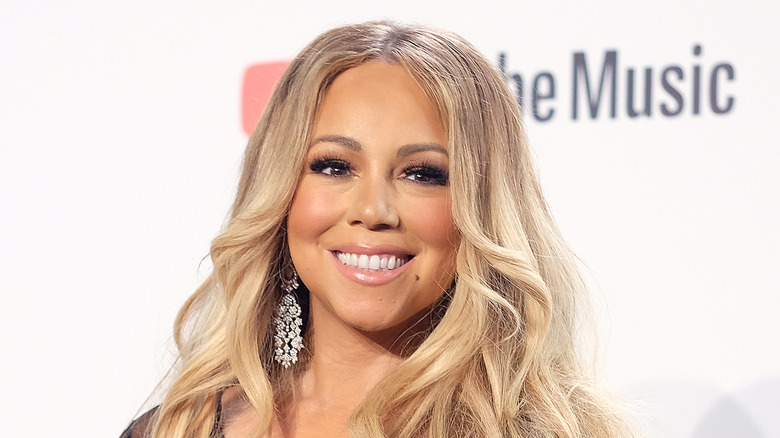 Matthew Simmons/Getty Images
Mariah Carey's parents knew she was destined to be a star, hence her attention-grabbing first name. And, yet, if things had worked out differently, the singer might have ended up making her mark elsewhere, albeit in a similarly artistic manner. 
Insider reports that, during an interview with Stephen Colbert, Carey revealed how she was studying in a New York beauty school while trying to make her dreams come true, amassing around 500 hours total. The "Fantasy" hit-maker figured that knowing how to do her own hair and makeup would give her a leg up on the competition.
She didn't complete her training since her career took off, but Carey retains a passion for all things beauty, even giving her daughter, Monroe, a mini makeover during the COVID-19 lockdown. "Passing time in quarantine... My 500 hours of beauty school came in handy!" Carey quipped on Twitter. In the accompanying clip, the superstar singer teases a glamorous pink wig while her little girl smiles approvingly. 
And, yet, despite her long-documented love of makeup, hair, and everything besides, Carey acknowledges there are certain looks she can't get away with. While discussing her 2015 MAC collaboration with Refinery 29, she admitted, "I can't pull off a red [lip]. I hate it. I tell every makeup artist, 'Do not do red on me.' I did it back in the day for my first photo shoot and then I realized how bad it was on me." 
Acting didn't turn out to be her passion, either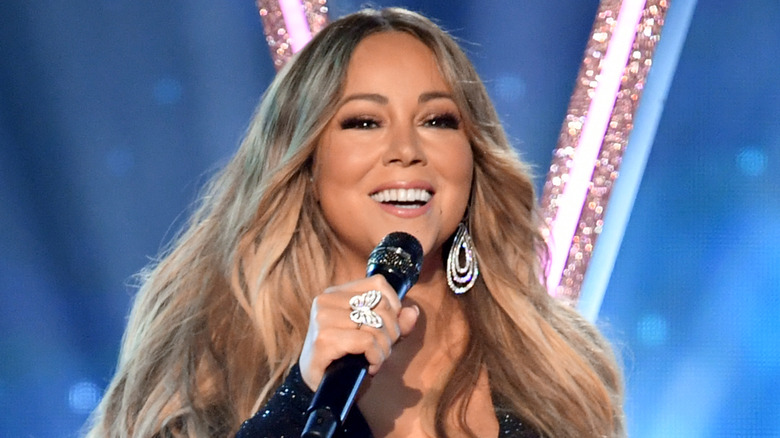 Kevin Winter/Getty Images
She might seem entirely in charge of her own destiny, but there's one career move Mariah Carey considers her biggest regret, and it, unsurprisingly, has to do with her brief foray into acting. During an appearance on "Watch What Happens Live" (via News.com.au), Carey told host Andy Cohen in relation to "Glitter," her infamous film debut, "There was no script, darling." 
More to the point, "It was released on 9/11." The singer even admitted that, for a long time, she wouldn't let the title be uttered in her presence. "It was a horrible couple of years [after the film's release] and then I had to get my momentum back for people to let it go," Carey explained.
However, as Paper magazine reported, in recent years, fans have rallied around "Glitter" and its accompanying soundtrack, believing the project deserves more respect. Carey herself admitted on Twitter that she was confused by the sudden resurgence of love for "Glitter" but supported it regardless. 
During a subsequent appearance on "WWHL," a fan asked whether she'd consider performing some of those songs live, and she confirmed it was a definite possibility. Clearly, even when something negative occurs in her life, Carey is ultimately able to turn it into a positive.