What Manny MUA Really Looks Like Underneath All That Makeup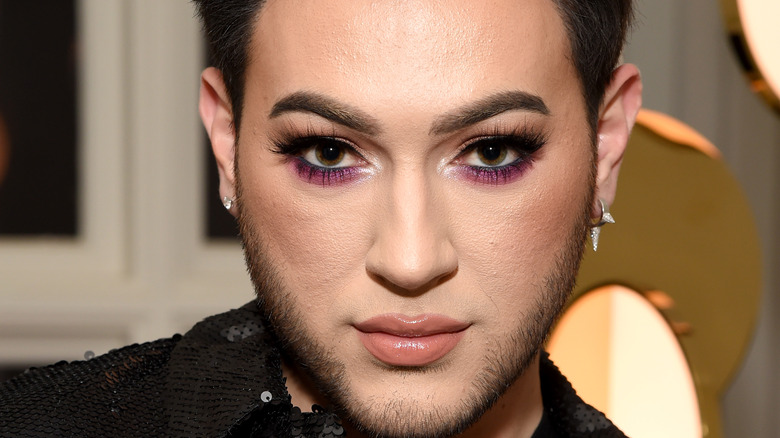 Michael Kovac/Getty Images
When we think of beauty YouTubers, we tend to think of makeup and skincare. We think of makeup organizers overflowing with palettes, brushes, and serums. We watch hours of their videos in which they show us everything from how to do a cut-crease to how to apply false lashes. For obvious reasons, we don't get much footage of these celebs without makeup.
It's normal to wonder what people look like under all their makeup. Some celebrities look entirely different with a bare face, after all, and we can't help but be curious about whether Manny MUA looks the same when he's not all glammed up for the camera.
Manny MUA is one of the most prolific beauty YouTubers. He has 4.85 million followers on YouTube and his own beauty brand, Lunar Beauty. According to Elle, he was also Maybelline's first-ever male ambassador and was also once the only male in People's Most Beautiful list. In 2021, he was named Ad Week's Creator of the Year thanks to his advocacy around the COVID-19 vaccine.
What Manny MUA's bare face really looks like
On billboards, ads, and Instagram, Manny MUA always presents a perfectly made-up face. Luckily, the most well-liked beauty YouTuber (according to Insider) often begins his beauty tutorials with a bare face, so we do have some idea of what he looks like underneath all that makeup.
Manny MUA's bare face is not at all hard to find. Just watch the first few minutes of any of the makeup tutorials on his YouTube channel. In this tutorial where he revisits his old makeup collabs, you can tell he's not wearing any makeup because of the visible redness around his nose and the blemishes on his cheeks. On his Instagram, he frequently posts makeup-free videos and selfies such as this one of him promoting a fragrance from Ariana Grande, or this hilarious reaction to a TikTok video. He doesn't shy away from showing his imperfections, either; in this Instagram video you can catch a few visible blemishes on his cheek. 
It looks like Manny MUA is perfectly comfortable with sharing his bare face, imperfections included.
The secret behind perfect bare face selfies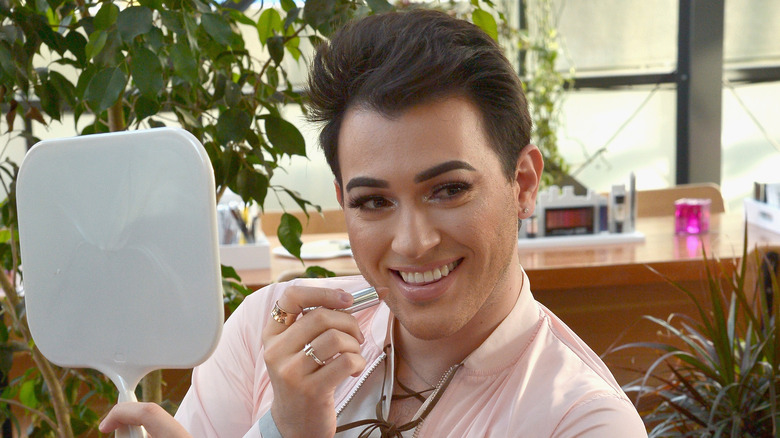 Charley Gallay/Getty Images
However, we'd be smart to remember that Manny MUA, just like any other celebrity, relies on post-production editing and clever lighting to make even his bare face photo-ready. Even ring lights – a staple in every beauty YouTuber's setup, including Manny MUA's — are known to help you look better by blurring out pores and making your skin look brighter. In an interview with Racked, fellow beauty YouTuber Kandee Johnson explained that ring light helps you look "instantly beautiful."
Additionally, many YouTubers and influencers use editing software to further blur out imperfections, leaving behind just the flattering ones to give a convincing bare face. A U.K.-based study from Case24 (via The Modems) study found that 71% of people edit their selfies. Then there's the ubiquity of cosmetic procedures and treatments that help celebrities manipulate their no-makeup faces and Instagram filters –- which Manny MUA has denied he's had on Twitter multiple times. 
In the end, a lot of work goes into posting a bare face and Manny MUA is a hard-working YouTuber.