The Strange And Twisted Story Behind Holly Jonas' Conception On Days Of Our Lives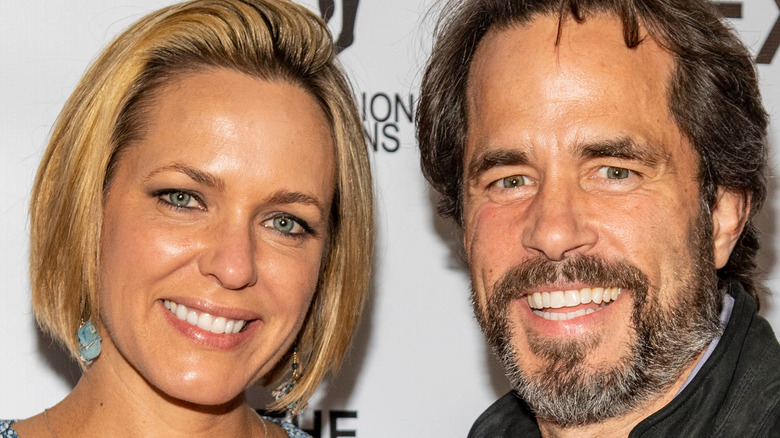 Eugene Powers/Shutterstock
"Days of Our Lives" viewers know that Nicole Walker (Arianne Zucker) has brought the drama to Salem since she was first introduced in 1998 (via Soap Central). The fan-favorite character has been at the center of so many shocking plot twists on "Days of Our Lives" that it's hard to remember all of the pain she's been through and inflicted on others. However, one of Nicole's most heartbreaking struggles has been her journey to motherhood.
Nicole has always been clear that she's longed for a family and wanted to be a mother. But the road to do so hasn't been easy for the former model. She's been devastated many times when it comes to building her family. In 2002, Nicole suffered a gunshot wound to the abdomen and doctors told her that she would never be able to have biological children.
Nicole still held out hope that she may one day have a family of her own and was thrilled when she found out that she was carrying EJ DiMera's (then James Scott) baby in 2008. Sadly, that pregnancy ended with a miscarriage and the couple's daughter died. Years later, in 2012, Nicole and EJ conceived another child, but Nicole was not able to carry that baby to full term (via Soaps). She named the baby boy Daniel Rafael Hernandez after Daniel Jonas and Rafe Hernandez.
However, Nicole's dream of becoming a mother did come true, although the situation was less than ideal.
Chloe Lane agreed to become Nicole Walker and Daniel Jonas' surrogate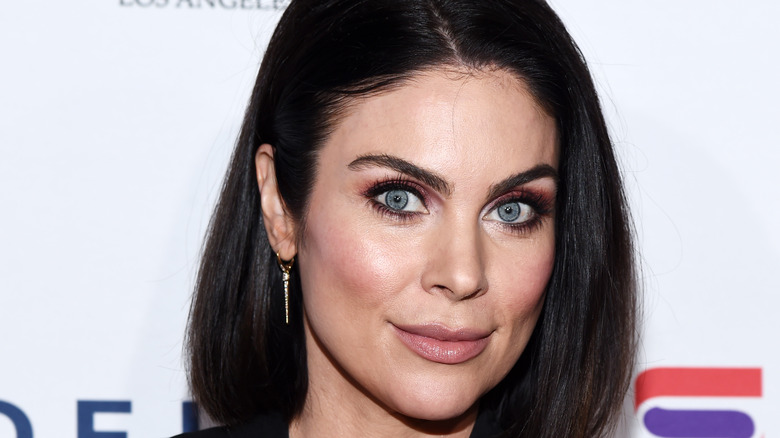 Amanda Edwards/Getty Images
Dr. Daniel Jonas was a well-respected and beloved Salem citizen. He originally came to town in 2008 when his godfather, Victor Kiriakis (John Aniston) called him to treat his son, Bo Brady (Peter Reckell). Daniel was later offered a job in Salem and decided to stick around (via Soap Central). After a string of romances, he eventually fell head over heels in love with Nicole Walker and the two planned to have a family together, even though Nicole believed that she could not get pregnant.
Nicole and Daniel eventually asked Chloe Lane (Nadia Bjorlin) to be their surrogate, per Monsters and Critics. Chloe had a very strong connection to the couple as she was Nicole's closest friend and the mother of Daniel's son, Parker. Chloe agreed and tried to conceive the couple's child through IVF. The first attempt was unsuccessful. However, Chloe tried again in secret in hopes of surprising Nicole and Daniel with some big baby news, per Yahoo! News. That attempt was successful, but Chloe found out that she was pregnant shortly after Daniel was killed in a car accident (via Soaps in Depth).
This changed everything for Chloe, who made some shocking decisions regarding the unborn child following Daniel's heartbreaking and untimely death.
Nicole Walker finally became a mother when Holly Jonas was born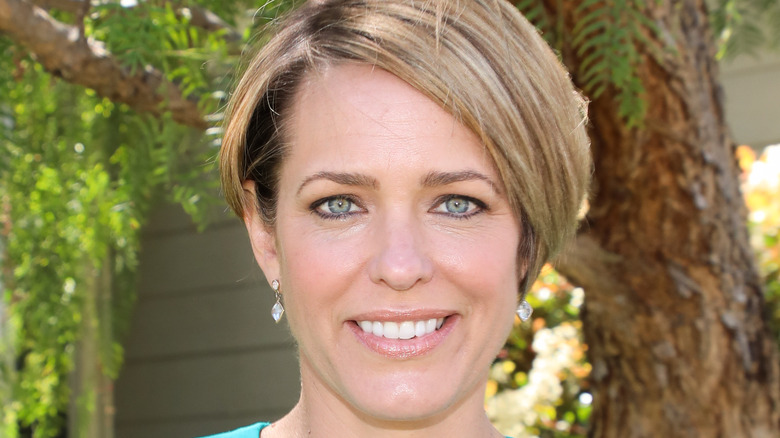 Paul Archuleta/Getty Images
After Daniel Jonas' death, Nicole Walker was devastated. She tried to move on with her life and ended up finding comfort with Deimos Kiriakis. Nicole and Deimos fell fast and hard for one another and even got engaged. During this time, Chloe found out that she was pregnant with Nicole and Daniel's child, but was unhappy about Nicole's relationship with Deimos, per Soaps in Depth. Chloe decided that she didn't want the unborn baby to be raised around Deimos so she lied about her pregnancy, claiming that the baby was hers and that the father was a man that she previously had a one-night stand with (via TV Overmind).
Chloe kept the secret of the baby's paternity a secret for months before Nicole finally found out that she was carrying her and Daniel's child. Eventually, the little girl was born and named Holly. However, Chloe continued to fight for the child. Chloe and Nicole engaged in a brutal custody battle over the baby (via Soap Opera Spy). After many heartbreaking months, Nicole and Holly were finally able to live together as mother and daughter and Nicole was thrilled to finally become a mother.
Since that time, Nicole has become more calm and collected, settling her bad girl ways just a bit. She's now focused on raising her daughter.