Julie And Todd Chrisley's Legal Fate Is Decided By A Federal Jury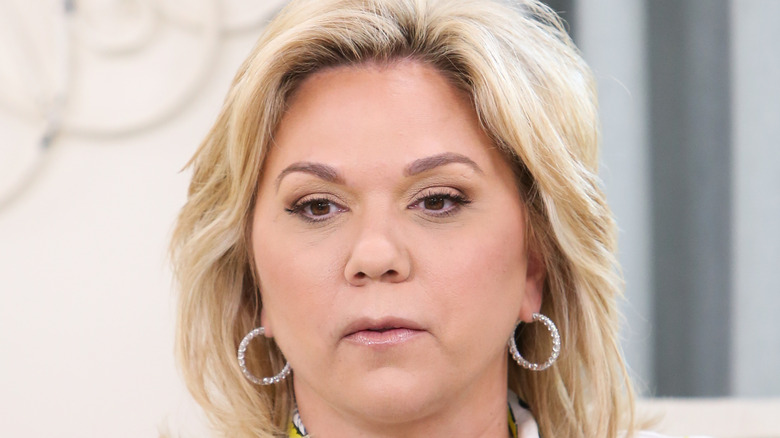 Paul Archuleta/Getty Images
In 2014, the nation was first introduced to South Carolina real estate tycoon Todd Chrisley and his wife Julie and their five kids with the USA Network reality show "Chrisley Knows Best." The show follows the ins and outs and hijinks and drama of the super-rich and seemingly picture-perfect family living in Atlanta. The family didn't stop at just one show though. The spin-off "Growing Up Chrisley" follows brother and sister Chase and Savannah working to make it on their own. There was also the now off the air shows "What's Cooking with Julie Chrisley" and the talk show "According to Chrisley" hosted by Todd.
Todd recently signed on to be the host and executive producer of a new dating show on E! called "Love Limo," where he'll lead someone single through a day of speed dating, according to Variety. And both "Growing Up Chrisley" and "Chrisley Knows Best" were renewed for Seasons 4 and 10 respectively, according to Variety. However, a recent legal ruling could put the shows in jeopardy.
Julie and Todd Chrisley could spend 30 years in prison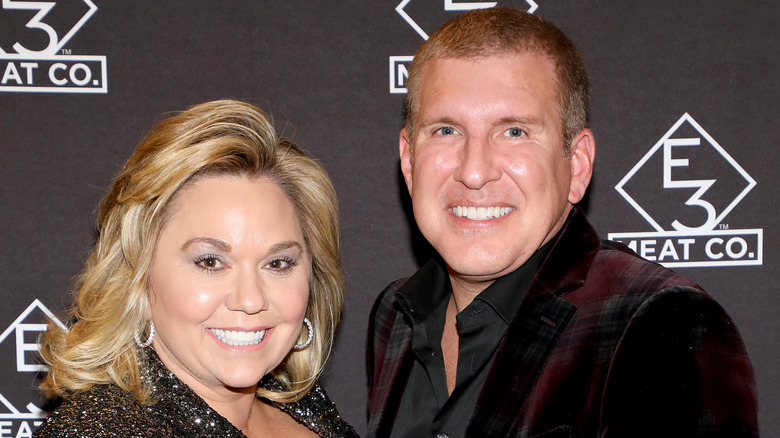 Danielle Del Valle/Getty Images
After a nearly three-week-long trial in Atlanta, per Insider, a jury found both Julie and Todd Chrisley guilty of tax fraud, conspiracy to commit bank fraud, bank fraud, and conspiracy to defraud the United States; Julie had an additional wire fraud conviction. With the guilty verdict, the two could serve up to 30 years in prison; as of this writing, no sentencing date has been set, per InTouch Weekly.
Here's what happened. On "Chrisley Knows Best," it's clear that Julie and Todd were living large. Turns out, it was too large. While Todd was originally successful in real estate, the family spending started to outpace earnings, per Insider. They used fake financial documents to get personal bank loans upwards of $30 million and got new loans to pay off old loans until declaring bankruptcy in 2012. After their show started, they used a production company they owned to hide the income from their show from the IRS, per US Weekly. And they also didn't always file or pay federal taxes. The Chrisley's lawyer defended them by saying former employee Mark Braddock was to blame for the crimes; Braddock was the one who turned the couple into the FBI, per Insider.
Until sentencing, the two now have to tell probation officers any time they spend over $1,000, and they can only leave their house for things like work or doctor's appointments, via The Washington Post.