No Demo Reno Season 2: Details We Know So Far
Fans of influencer Jenn Todryk's "No Demo Reno" should start getting excited, as Season 2 is on the horizon bringing back fan-favorite DIY and home upgrade stories. "No Demo" was created based on the idea that home renovation can happen without thousands of dollars in your budget. Shares one HGTV fan in 2020, "I want to see an [HGTV] show where they aren't allowed to take down any walls while renovating a home. So that way people who don't have 70,000+ for a home Reno can see how to work in tight spaces."
HGTV answered the call via Instagram influencer Todryk known as @theramblingredhead, who currently has over 1 million followers. Season 1 debuted on HGTV in March 2021 and carried on for 10 episodes, according to IMDb.
Discovery shared that Season 1 was watched by "25.1 million viewers and ranks as a top 5 new unscripted series across cable among W25-54 this year," referring to the desirable television demographic of women ages 25 to 54. Clearly thrilled by the results, HGTV executive Jane Latman shared, "Jenn has built her incredible Instagram following by being authentic, fun, funny and resourceful and, after only one season of 'No Demo Reno,' she already has captured a dedicated audience of millions on HGTV." 
What to expect in Season 2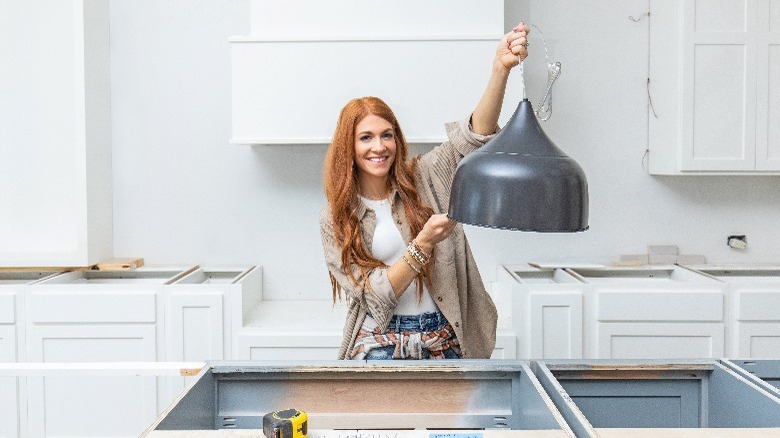 HGTV
Jane Latman, president in charge of HGTV & Streaming Home Content, said, "The show gives [Jenn Todryk's] fans a way to dig deeper and see more of Jenn's sparkle while spotlighting her busy family life and her affordable, achievable home renovation ideas. There is so much more to come in Season 2!" according to Discovery. And a separate Discovery press release shared at the beginning of June that Season 2 will also feature 10 episodes. 
During this season, the format will include two different clients (or renos) with one client who, "needs a massive makeover of several rooms" while the other client focuses on a smaller space at home for, "an extreme design do-over." Discover Press also notes that, "In the premiere episode, she gives a large family a kitchen and main living area that meets everyone's needs and also completes a serene main bedroom retreat with a built-in office for a couple with six children."
When the announcement that "No Demo Reno" was renewed for a second season, it was also revealed that Todryk would be back as host (via Deadline). 
How to watch 'No Demo Reno'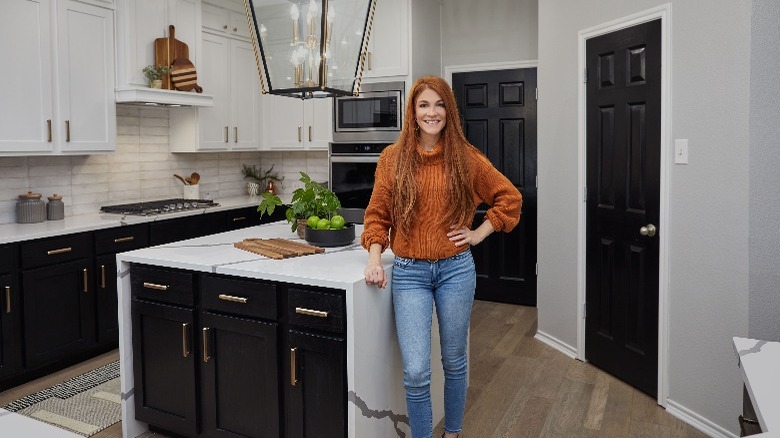 HGTV
The Season 2 premiere is approaching soon, with Jennifer Todryk sharing her full enthusiasm on a June 3 Instagram post. "THREE WEEKS! Season 2 of 'No Demo Reno' premieres on [HGTV] in three weeks to the day and I can't be more excited," she wrote in her caption. "The days are long and stress is high but the homeowner's reactions on reveal days make it all worth it. I am thankful for my team mates [sic] who stay till 1 a.m. if needed to make sure everything is PERFECT the night before. Let's do this [Manta Construction]. JUNE 23rd, who's setting their DVRs and who's watching live?! I'm team live!"
HGTV shared that the show will air on June 23 at 9 p.m./8 p.m. Central. Discovery Press also revealed that episodes will also be available same day on the HGTV GO app, beginning at 9 p.m. on Thursdays. In addition, newcomers can catch up on previous episodes by streaming the full first season on Discovery+.