Jesse James Keitel Previews Queer As Folk And Connects It To Big Sky - Exclusive Interview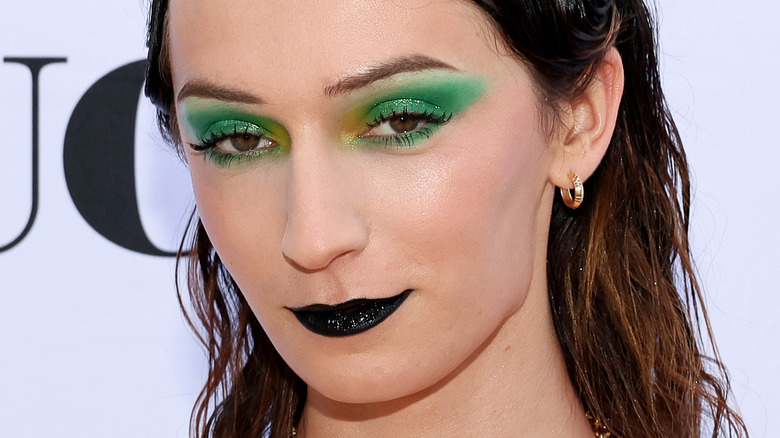 Dia Dipasupil/Getty Images
Jesse James Keitel is making waves in the entertainment industry, and Keitel's latest project, Peacock's "Queer as Folk," is too. If that series name sounds familiar, you're not misremembering. There exists two prior iterations with the same name: one British version and one version straight out of Hollywood, both born around the Y2K era. Now, Peacock's "Queer as Folk" elevates the series' concept — that is, to showcase and normalize the LGBTQ+ community and its various lived experiences — to new heights, this time featuring intersectionality like never before. Worth noting is that the series is launching during June, making this series something to add to your Pride Month watch list (We're adding it right next to "Trixie Motel").
Keitel's prior credits include "Big Sky," on which she's recurred as Jerrie Kennedy, as well as "Forever Alone" and "Miller & Son," among other exciting roles. Luckily, we at The List were able to chat with Keitel ahead of the series' launch on Peacock. The "Younger" actor detailed not only what viewers can expect from the series but also how it's different from its predecessors and how her work on "Big Sky" helped prepare her for her role as Ruthie.
What viewers can expect from Queer as Folk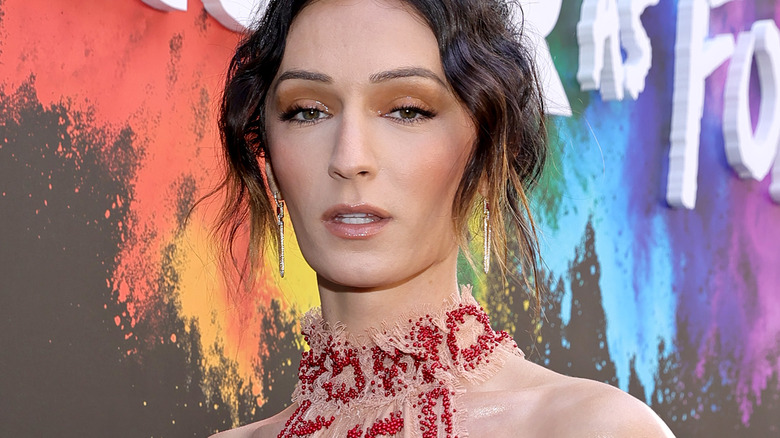 Amy Sussman/Getty Images
What can you tease our readers about "Queer as Folk"?
It is sexy, it's thrilling, it's empathetic, and like nothing you've ever seen on TV before.
I love it. That was such a good description. The series really captures more of a full queer experience than other programs do, including the good, the bad, everything in between. What can you speak to in terms of how the show brings that to life on the screen?
Well, there's no one way to embody the entirety of the LGBTQIA+ experience. I think our show does a really masterful job of letting watchers know that there is much more to the queer community than... I think the word queer often gets reduced to cis gay men, and really, that acronym embodies so much more than that — people of different races, people of different abilities, people of different trans statuses. It's really fun and it's storytelling we haven't necessarily seen before.
Absolutely. And it's nice to see all that on the screen represented.
Yeah, it really is. I'm such a fan of the show. I'm so excited that I can say I'm part of it.
That enthusiasm shows on the screen too, which is amazing.
And I'm not alone. It's always a room full of people who are so happy to be there.
How might you say that this "Queer as Folk" different from the [two] series that aired years ago?
Well, the previous iterations of the show paved the way for so much groundbreaking, iconic, television. It changed the landscape of queer storytelling. I don't think this version of the show could exist without those previous versions. First of all, it's in New Orleans, which is a really bright and vibrant city in the south, [and] that alone is a completely different take on "Queer as Folk." It shows a richness in the diversity of the community that is really authentic. I can speak for myself, as a trans woman, my lived experience wasn't really reflected in previous versions of the show.
But here we are, and now there's some really beautiful storytelling that we got to tell this season.
How Big Sky prepared Jesse James Keitel for Queer as Folk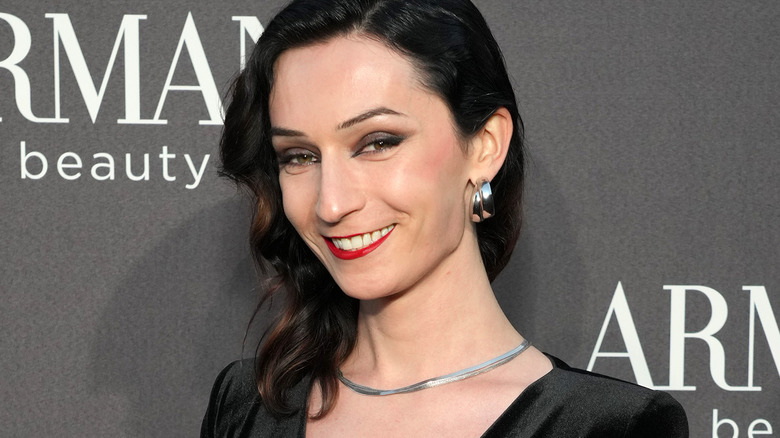 Kevin Mazur/Getty Images
I'm really excited for our readers to see it unfold. You've recently been starring on "Big Sky" as well. What can you tell us about how that experience helped prepare you to act in "Queer as Folk"?
Two completely different types of trans people. Two completely different lived experiences. For every ounce of optimism Jerry has, Ruthie has cocaine. It's different. Playing Jerry, who's someone who was sold into sex trafficking and having to overcome that, the adversity that Ruthie faces is a different type of tragedy. So much of the queer experience in 2022 is unfortunately rooted in trauma, but moving past that, there's so much queer joy. 
Getting to show Ruthie's ascension into joy and finding herself again in the wake of this tragedy that happens in the pilot, in many ways, does mimic Jerry's own journey back into joy after being freed from sex trafficking. It's a very different journey back to the self, but one [where] viewers can see a parallel, too.
That was such a good answer. Thank you. I'm curious to know, too, who are some of your [queer] heroes?
It might be a cliché just because she's trans, but I look at Laverne Cox with such honest and open admiration, especially when she was navigating the media. I couldn't imagine the blatant transphobia and racism she probably was, and probably still, experiences, but her career path and her ascension to super stardom is iconic. She's so eloquent in how she stands up for people in the queer community and trans community. She's a beacon of light.
All episodes of "Queer as Folk" land on Peacock on June 9.