What Happened To Max And Milo Giambetti On General Hospital?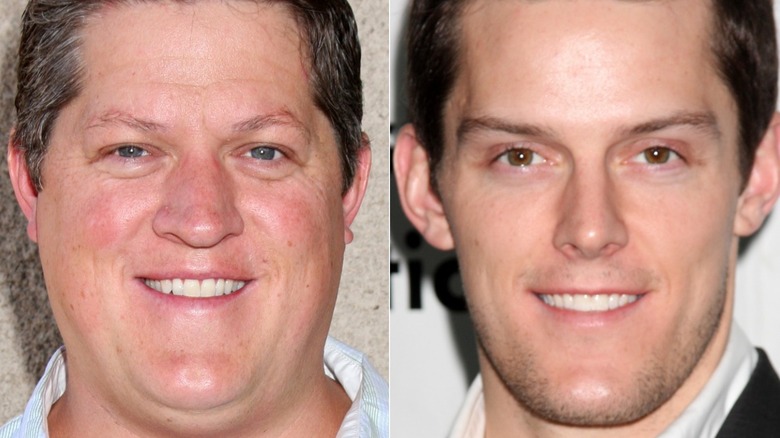 Kathy Hutchins & Kathy Hutchins/Shutterstock
Fun-loving brothers Max and Milo Giambetti spent years portraying mobster Sonny Corinthos' (Maruice Benard) bodyguards on "General Hospital." They were portrayed by real-life brothers Derk and Drew Cheetwood — they also happen to be the real-life cousins of actor Tyler Christopher who played Nikolas Cassadine on "GH" for decades.
Derk first appeared as Sonny's trusted driver and bodyguard in 2002 and he remained in the role until his retirement in 2018, though he did appear in one additional episode in 2020. In 2006, Milo joined his brother on the Corinthos security staff as a delightfully dim but well-meaning bodyguard. He was featured regularly on the show until 2010 and then continued to have sporadic appearances until 2020.
Though the two men were never full-blown characters with their own storylines, they were regulars in the Corinthos household, protectors of Michael and Morgan as they grew up, integral to mob-related plots, and beloved by long-time fans. The two even had romances with some of the show's other amazing women, attorney Diane Miller (Carolyn Hennesy) and nurse Epiphany Johnson (Sonya Eddy). So what happened to these adorable brothers and why don't we see them on "GH" anymore?
Max Giambetti remains loyal to the Corinthos organization and family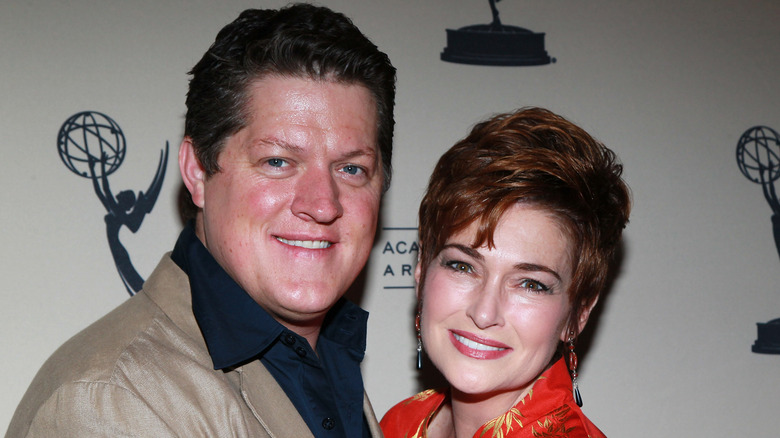 David Livingston/Getty Images
Max Giambetti was the well-mannered and stoic son of a mobster, and thus understood the dangers that came with a career working for Sonny Corinthos. Max was more like family to the Corinthos than an employee. Over the years working for Sonny's organization Max proved his loyalty time and time again — protecting the man from potential violence, helping Sonny deal with his bipolar disorder, taking bullets in the line of duty, and mourning the death of Morgan Corinthos (Bryan Craig) along with the family (via Soaps in Depth).
In 2008, Max and Sonny's attorney Diane Miller grew close when she comforted him after Morgan's death, according to Soap Central. The two hit it off and what started as a purely physical relationship developed into love, and the two committed to each other despite Sonny's concerns that it could affect their work. Diane had a difficult time accepting the dangers of Max's job, but the two managed to make things work for several years. In 2011, the couple broke things off when Diane left on a press tour for a book she had written with Damien Spinelli (Bradford Anderson). Max and Diane still felt connected to one another and ended up reconciling in 2015 and moving in together.
Though Max hasn't been a regular on "General Hospital" since 2019, and a representative for the Cheetwood brothers confirmed that the two wouldn't be returning to the show anytime soon, we can assume that Max is still working diligently for Sonny behind the scenes.
Milo Giambetti left the mob and his girlfriend
Milo Giambetti wasn't nearly as indispensable to the Corinthos as his brother, but he was embraced by them just the same. Milo had a much more naive and fun-loving personality than Max and his brother was often exasperated by trying to keep the man from getting into trouble (via Soaps in Depth).
At the 2013 Nurses Ball, Milo performed a strip routine with other attractive men from Port Charles and earned himself the nickname "Magic Milo" and became a regular part of the show in subsequent years. In 2014, Milo began dating General Hospital's beloved head nurse Epiphany Johnson, though they were opposites. Milo decided to leave the mob business in 2017 to pursue his fitness career and open his own gym, though he continued to moonlight for Sonny occasionally.
Milo was last seen in 2019 watching over Sonny's daughter Kristina Corinthos-Davis (Lexi Ainsworth) in a safe-house after she was rescued from the Dawn of Day cult. In 2020, Epiphany revealed to her friends that she and Milo had decided to split up because he spent so much time traveling for work (via Soap Central). Though viewers were heartbroken to learn of his break-up, it's comforting to know that sweet Milo is out there somewhere living his best life.