Julie And Todd Chrisley's Lawyer Reveals How They're Really Doing After Guilty Verdict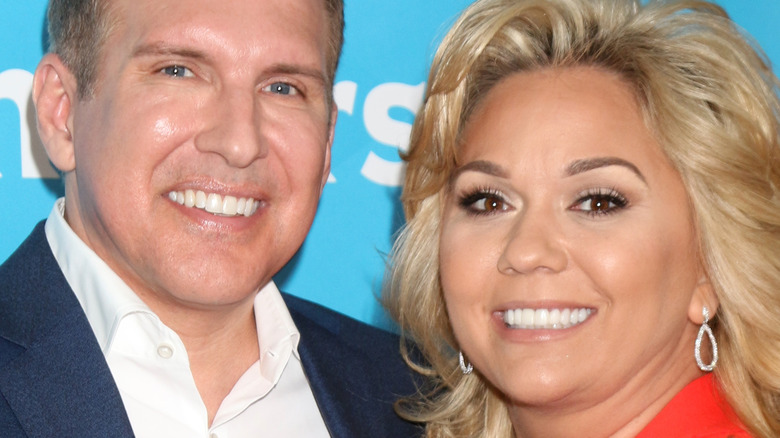 Kathy Hutchins/Shutterstock
Reality television stars Todd and Julie Chrisley only had a brief message to share after a federal jury in Atlanta found them guilty on all counts of bank fraud and tax evasion. "Disappointed in the verdict. An appeal is planned," the couple said through a statement released by their attorneys, reported by the Atlanta Journal-Constitution. Federal prosecutors charged the "Chrisley Knows Best" stars for allegedly committing tax evasion and bank fraud. The Atlanta Journal-Constitution reported that prosecutors believed the couple "swindled" community banks throughout 2007 to 2012, accumulating at least $30 million "by inflating their net worth to get loans."
"As today's outcome shows, when you lie, cheat and steal, justice is blind as to your fame, your fortune, and your position," Atlanta-based FBI special agent Keri Farley said in a press release from the U.S. Attorney's office, according to ABC News. The couple could face up to 30 years in prison, People. reported. Sentencing is set for October, according to the Atlanta Journal-Constitution. So, how are Todd and Julie feeling about the news?
Inside the Chrisley Knows Best stars' bank and tax fraud scandal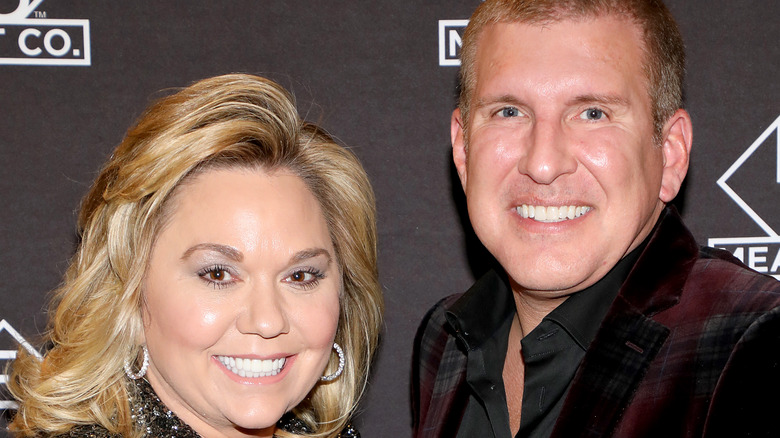 Danielle Del Valle/Getty Images
Julie and Todd Chrisley's attorneys revealed how the couple is doing after their verdict. The two were "devastated and disappointed," according to People. However, the lawyer also shared that the couple is "so grateful for the love and support," and they "remain strong in their faith and will continue the 'fight' until they are vindicated."
As fans know, "Chrisley Knows Best" and "Growing Up Chrisley" documented the close and comical southern family while racking up more than 10 seasons and loads of fans. Prosecutors allege the Chrisleys and a former business partner committed fraud before ever becoming famous, according to ABC News. After allegedly submitting false documents for fraudulent loans and coming out with around $30 million spent on "luxury cars, designer clothes, real estate and travel" and "new fraudulent loans to pay old ones," Todd filed for bankruptcy to avoid paying the $20 million they owed, ABC News, the Atlanta Journal-Constitution, and People reported. Annalise Peters, a prosecuting attorney, "alleged they then actively hid millions they made from the reality show ... as well as $500,000 in taxes Todd owed in 2009" (per the AJC). Additionally, Insider reported the couple's former attorney, Peter Tarantino, was convicted "of conspiracy to defraud the US and willfully filing false tax returns."
Federal prosecutors indicted Julie and Todd in 2019. The Chrisleys, however, blamed their former business partner for the crimes. But that business partner was the man who turned them into the FBI. Mark Braddock was granted immunity for helping prosecutors. Braddock was the real fraud and responsible for it all, Chrisley's attorney Bruce Morris argued.