The Bath And Body Works Scent You Should Buy If You're An Aries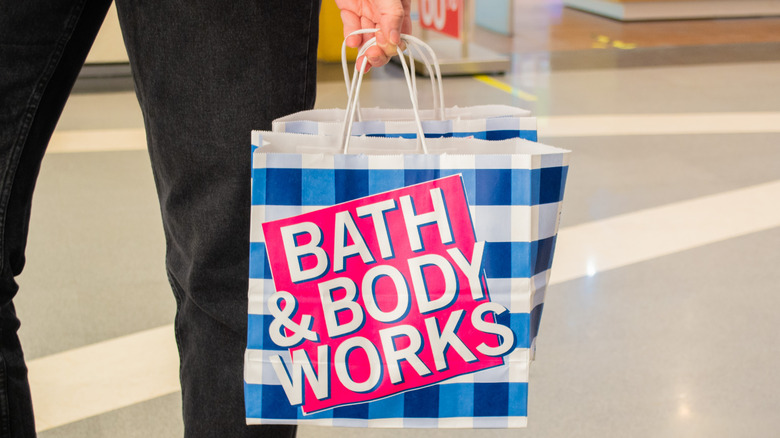 Yuliasis/Shutterstock
We may receive a commission on purchases made from links.
If you have ever wondered what your ideal Bath & Body Works scent is, you're not alone. Since it was first founded in 1990 (via Racked), the store has continued to grow, beating the mass of shops shutting at the mall (via The Washington Post.) Its appeal is for everyone, from teenage girls to their mothers. Some fragrances remain iconic to this day, such as Hello Beautiful. With 300 to 400 scents on offer at any given time in a store (via Bustle), the plethora of choices available means there's a scent for almost everybody. Whether you're a vanilla lover or prefer something more floral (or perhaps you just can't resist the holiday fragrances), Bath & Body Works scents have gained a life of their own. 
With this in mind, it's easy to see how certain scents can be a good match for your personality and zodiac sign. Aries zodiacs are go-getters and have a plucky nature that renders them unwilling to sit around waiting for things to happen (via Astrology). This means that any scent they wear has to be as dynamic and individual as they themselves are. Luckily, there are plenty of scents to choose from.
Aries zodiacs don't like to fit in with the crowd, including with their perfume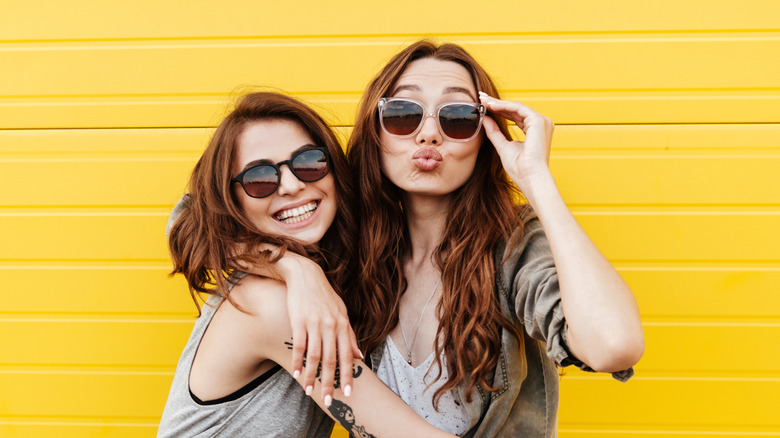 Dean Drobot/Shutterstock
According to PopSugar, Aries zodiacs are full of energy and willing to take the lead. They are also fun to be around and will easily gain attention from others. Although they often get a bad rep, the truth is that Aries simply like to embrace their individuality and inspire others with their cutting edge ideas (via Refinery29). Plus, though the main goal of an Aries is to grab and keep your attention, they don't want to be overbearing. 
They do, however, want to stick in your mind, which is why Bath & Body Works' scent Dahlia is a perfect match. The combination of crisp pear, praline, and dahlia petals suits the fresh and engaging personality of an Aries to a tee. Plus, the refreshing pear notes will mingle with their passionate nature and create a mixture that will allow Aries signs to achieve their main goal of being truly unforgettable.  
Aries tend to gravitate towards woody and smoky scents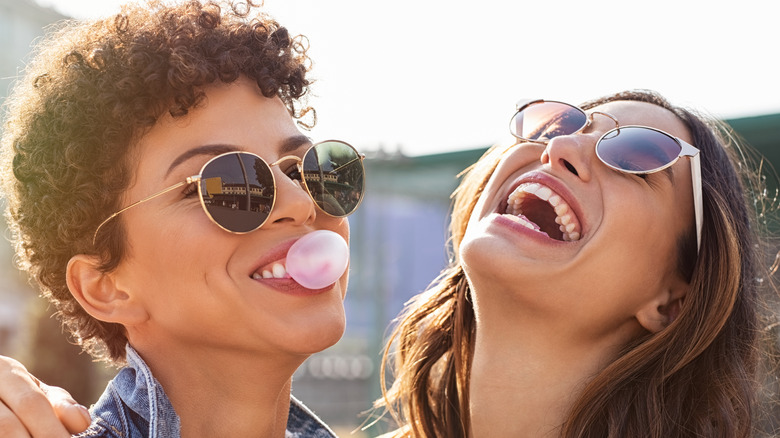 Rido/Shutterstock
It isn't just Bath & Body Works that has suitable scents for Aries signs. As Aries are natural leaders (via Allure), they want a scent that makes them stand out. As astrologist Vanessa Montgomery of Astro All-Starz told Glamour, they prefer scents that announce their arrival by packing "an immediate punch of interest." Some of the fragrances they tend to gravitate toward include notes that are powerful, smoky, and give off natural warmth. A perfume recommendation that fits this criteria is AllSaints' unisex perfume Incense City, which contains cedarwood and cypress. Luxurious and addictive it embodies the free spirit of Aries zodiacs. 
Another perfume Aries will love is D.S. and Durga's Burning Barbershop. A smell as unique as their zodiac is, this scent is inspired by an actual barbershop fire in 1891 New York. This unusual inspiration makes it a fragrance not many will be able to place. With notes of spearmint, lime, and burned lavender, it's an ideal choice for Aries signs who want to express their bold and fiery nature (via Cosmopolitan) before you've even spoken to them. 
Guaranteed to make Aries zodiacs noticed as soon as they walk into a room, these scents will give them that little bit of extra attention.