Queen Elizabeth Is Reportedly Going To Miss Another Major Royal Event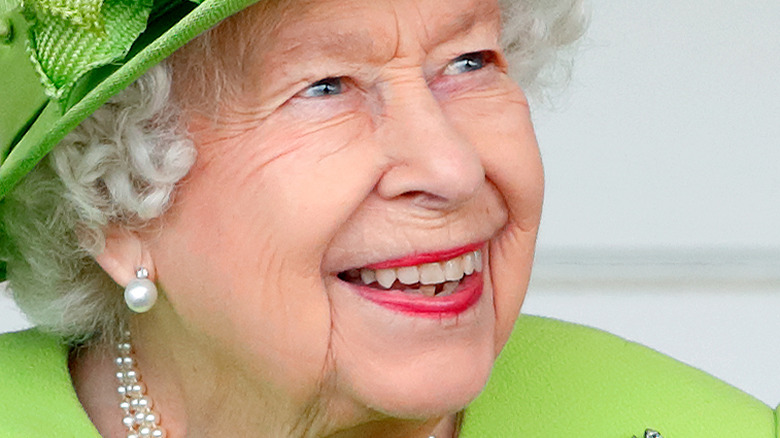 Max Mumby/indigo/Getty Images
Fans of Queen Elizabeth II were overjoyed to see her attend events during her Platinum Jubilee celebrations (via Time). The last few months haven't been easy for the queen. She's been struggling with health issues, most notably with her mobility, which has caused her to cancel a few appearances, including some during the Platinum Jubilee.
However, Queen Elizabeth was sure to make an appearance on the infamous balcony for both the opening and closing celebrations during the Jubilee weekend. While she did have to sit out of a few events, like the Service of Thanksgiving, due to discomfort, she did her best to attend events during her special weekend.
This is not the first time the queen's mobility issues have gotten in the way of attending her favorite events in her usual fashion. She was seen making her way around the Chelsea Flower Show in a golf cart (per Vanity Fair).
Queen Elizabeth has struggled greatly with her health this year. Prior to her mobility keeping her from attending events, she had tested positive for COVID-19 and was sidelined from the majority of her duties, taking those she could virtually (via CBS News). Now, it seems she may be forced to miss another important event due to health concerns.
The queen might be sidelined from yet another event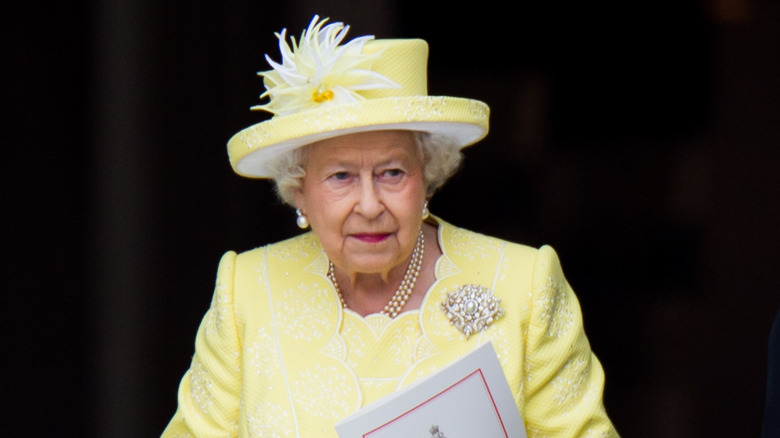 Mr Pics/Shutterstock
Buckingham Palace announced that Queen Elizabeth II was struggling with mobility issues at the beginning of May when she was forced to miss the state opening of Parliament (via the Huff Post). The statement issued regarding her health struggle read, "The Queen continues to experience episodic mobility problems, and in consultation with her doctors has reluctantly decided that she will not attend the State Opening of Parliament tomorrow."
It appears that these episodic mobility issues have carried on, with the queen having to miss events at her own Platinum Jubilee celebrations due to discomfort (per People). Now, it seems that the queen might miss another important event that is coming up soon.
Queen Elizabeth has been expected to attend the Commonwealth Games, which is an event where athletes across the Commonwealth of Nations gather to compete. There is a rumor swirling around that Prince Charles will be replacing his mother at the event. While it has not been announced officially that the queen will be missing the festivities, a source told People that her absence will be confirmed closer to the date of the games at the end of July.
If the queen will have to miss the event due to her mobility issues, fans can still count on seeing members of the royal family in attendance, like Prince Edward and possibly Charles, if he is needed to fill in for the queen.