If You're An Enneagram Type 5, Here Is The City You Should Move To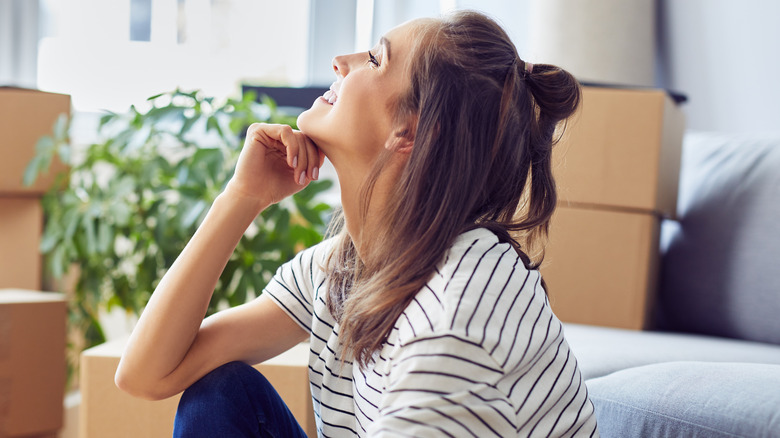 baranq/Shutterstock
Looking for a change of scenery? You're not the only one. According to the U.S. Postal Service, there were more than 35 million address changes in 2021 alone. While many movers decided to swap their small urban apartments for homes with backyards, home offices, and gardens, others rushed to grab low-priced studios in New York City (via StreetEasy).
If you're itching to move but unsure of where to go, maybe you should let a personality test do the heavy lifting for you. 
According to The Enneagram Institute, determining your enneagram number could give you the insight you need to better yourself and create healthy and successful relationships with others in your life. This newfound knowledge could also give you the tools you need to make more informed decisions about how you spend your time and where, whom you hang out with, and how you relate to the world as a whole.
Enneagram Type 5s (also known as "The Investigators"), for example, are known for being insightful, alert, and innovative (via The Enneagram Institute). Type 5s thrive when they're helping others and/or coming up with new ideas to solve a problem — especially when it comes to the environment. 
The Enneagram Institute describes Type 5s as people who are thirsty for knowledge; their life's mission is to better understand the environment and find solutions to keep Mother Earth out of harm's way.
Here's where you should move if you're an Enneagram Type 5.
Portland is all about sustainability, making it perfect for Enneagram Type 5s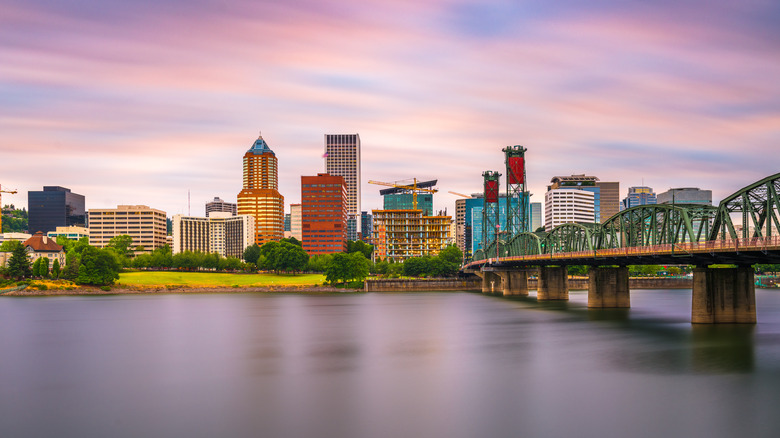 Sean Pavone/Shutterstock
If you're an Enneagram Type 5, you may want to explore the West Coast and see what Portland, Oregon, has to offer. 
According to a survey conducted by RocketHomes, Portland is the most sustainable city in the nation. In fact, it was one of the first U.S. cities to ban plastic bags. And, thanks to Portland's LED Street Light Conversion Program, the city is on a mission to convert 45,000 streetlights to LED technology, which requires 66% less energy than traditional light bulbs.
In addition to being eco-friendly, Portland has a rich history. Here's a fun fact: The city was named after Asa Lovejoy and Francis Pettygrove reportedly flipped a coin in 1845. With just three tosses of a copper penny, Pettygrove named the town Portland (via Oregon Encyclopedia). Just think: Had Lovejoy won, Portland would have been named Boston. 
Portland is also home to the smallest park in the world, Mill Ends Park. According to Portland.gov, this "park" is approximately two feet across and consists of one lone tree.
Type 5 will also love Seattle, the country's second-most sustainable city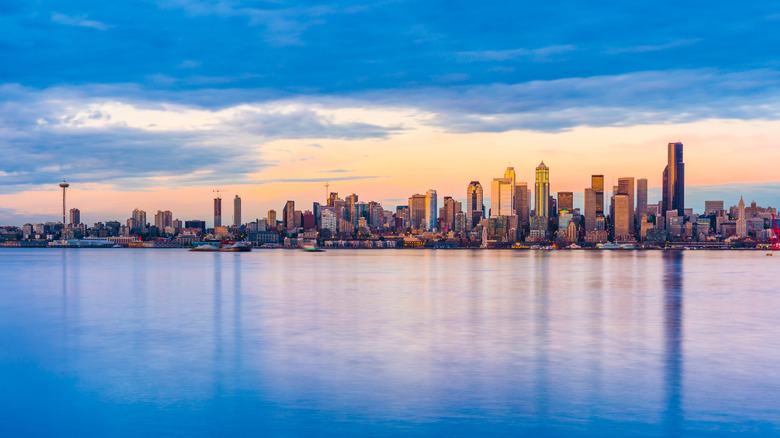 Checubus/Shutterstock
Seattle, commonly known as the "Emerald City," ranks No. 2 on RocketHomes' list of sustainable cities, and for good reason. According to Seattle.gov, Seattle recycles approximately 60% of municipal solid waste and is on a mission to recycle 70% by the end of 2022. 
In 2011, Seattle began constructing The Bullitt Center, "the greenest commercial building in the world" (via BullittCenter.org). What's more? The city is covered in gardens, parks, and arboretums — all of which are great places to explore and get in tune with nature.
Additionally, Seattle has an interesting backstory. Not only is it the birthplace of Jimi Hendrix, but, in the late 1980s, grunge music (e.g., Pearl Jam, Nirvana, and Soundgarden) made its mark on mainstream rock (via Britannica). Seattle is also the unofficial coffee capital of the country, thanks to brands like Tully's, Seattle's Best, and Starbucks, per The Seattle Times.