Hosts Of The View Have Some Strong Opinions About The House Committee Hearings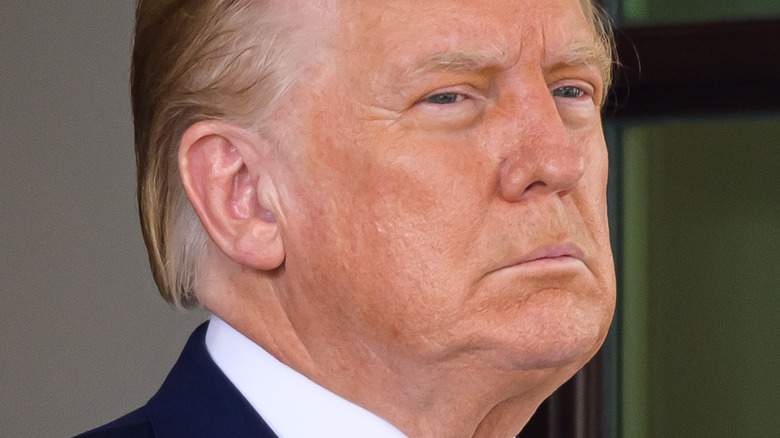 noamgalai/Shutterstock
The ladies of "The View" are never afraid to express their opinions and even argue with one another from time to time. Since the show premiered in 1997, the hosts have covered topics ranging from politics to pop culture. In recent years, however, President Donald Trump has become on of the panel's hottest topics.
Joy Behar called Trump a "domestic terrorist," while Sunny Hostin accused him of running "the country into the ground," per Fox News. Even staunch Republicans, like Ana Navarro and Meghan McCain, have spoken out about their disdain for Trump during their time on "The View." McCain and Trump's feud was especially personal, as he often insulted her father, the late Sen. John McCain. "He spends his weekend obsessing over great men because he knows it and I know it, and all of you know it, he will never be a great man," Meghan noted, according to Politico. "My father was his kryptonite in life, he is his kryptonite in death." 
Now "The View" has turned its focus to the January 6 hearings, which is providing new information and evidence surrounding the insurrection at the U.S. Capitol after Trump lost the presidential election to Joe Biden. A mob stormed the Capitol hoping to stop the certification of the election votes, resulting in the death of at least seven people. And as they watch the proceedings on television, the hosts can't help but express their anger at Trump.
Ana Navarro is furious while watching the January 6 hearings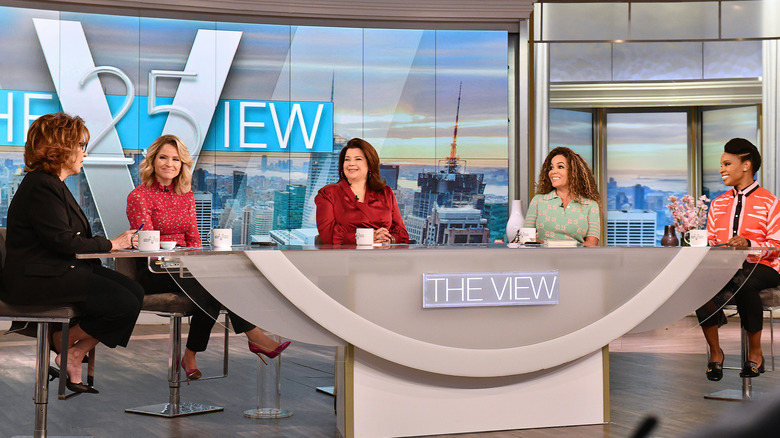 ABC/Gabby Jones
As the country watches the House Select Committee's January 6 hearings, the ladies of "The View" can't help but express their anger over what happened that day and who they believe caused it. "History will not whitewash or erase what happened on Jan. 6. Donald Trump, no matter how much people try to change the narrative, is going to go down in the annals of American history with the names of Benedict Arnold and Richard Nixon. He is a traitor," Navarro said on the show, according to Decider. 
Navarro went on to explain that she believes Rep. Liz Cheney, the top Republican on the House panel investigating the insurrection, was speaking directly to United States Attorney General Merrick Garland during her opening remarks, urging him to start prosecuting those responsible for the U.S. Capitol insurrection. "We cannot be a lawless country where a president with the help of people in Congress, who apparently were asking for presidential pardons, we cannot be a country where a president can try to stage a coup, get that close to it, where police officers end up hurt, where we are all in a level of shock," Navarro explained.
Her co-host Joy Behar agreed, explaining that she was also "furious." Behar also accused Fox News of not airing the hearings because the network is "implicated in the day," per Yahoo! Entertainment.