The Real Reason Chip And Joanna Gaines Canceled A Magnolia Network Show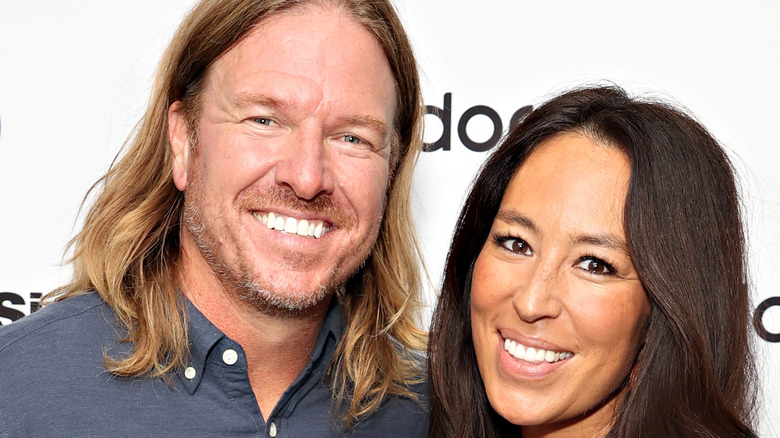 Cindy Ord/Getty Images
Chip & Joanna Gaines became household names after the debut of their HGTV show "Fixer Upper." The success of the show led to the launch of the couple's lifestyle brand, Magnolia Marke. Yet the Gaines announced they were walking away from "Fixer Upper" in 2017 after five seasons. "We gave everything we had to this show — the beautiful homes and those sweet families — but this just felt like the right time to catch our breath for a bit," Joanna told People at the time.
It turns out, however, that Chip and Joanna were ready to take on an even bigger challenge: their own network! In 2019, Discovery revealed that it was working with the couple to create a "multiplatform media company," which would "comprise a linear television network and TV Everywhere app." 
The Magnolia Network would feature a host of new shows, including a reboot of "Fixer Upper," a cooking show titled "Family Dinner" with famed food expert Andrew Zimmern and Joanna, and "The Fieldhouse," starring former NFL player Justin Bane. "Our intention with this network is to create and curate content that inspires, encourages, and helps to build bridges across our communities," Chip and Joanna said in a joint statement. "We want honest, authentic programming that brings families together." Unfortunately, one of Magnolia's new shows had to be canceled soon after airing.
Three homeowners complained about work done by Candis and Andy Meredith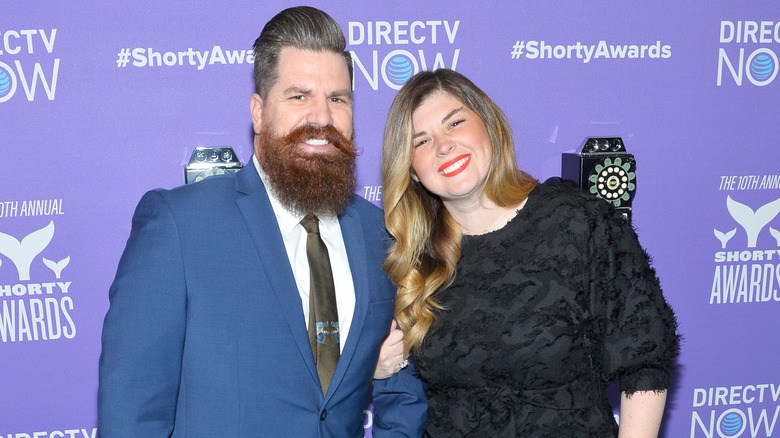 Noam Galai/Getty Images
One of the shows on Chip and Joanna Gaines' new network, Magnolia, was "Home Work," which followed Candis and Andy Meredith as they renovated people's homes. But soon after the first episode aired, three homeowners featured on the program — Aubry Bennion, Teisha Hawley, and Vienna Goates — voiced their complaints about working with the couple.
Bennion accused them of using cheap materials and doing subpar labor, while Hawley alleged that they mismanaged funds and then demanded more money to complete the project. "To say it was awful and emotional would be an understatement," Hawley wrote. "2 years later talking about it makes me sick and brings tears to my eyes. The lack of communication, the lack of respect for our budget and the lack of respect for realizing my family was living in a basement truly makes me sick."
Candis and Andy defended themselves on social media, but Magnolia pulled the show off its roster. However, after an investigation, the network determined there was no "ill or malicious intent" and decided to air the remaining episodes, per Deadline. "While 'Home Work' will return to Magnolia Network, we recognize the responsibility we have to act on how we can better support not only our talent, but those who put their trust in them and this brand," Magnolia's president Allison Page said.
To date, however, there is no word on whether "Home Work" will be back for a second season.