What Do The Duggars Really Think About Using Contraception?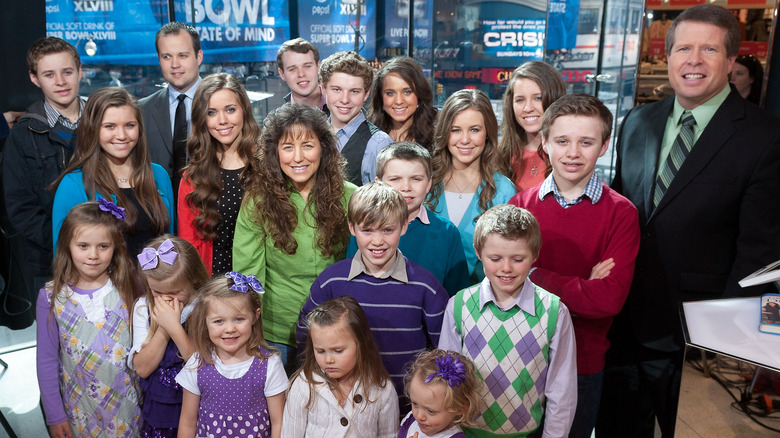 D Dipasupil/Getty Images
"19 Kids and Counting" introduced the world to the Duggars, an ultra-conservative Christian family residing in rural Arkansas that live every aspect of their lives according to God's will.
As The U.S. Sun notes, parents Jim Bob and Michelle Duggar keep their brood in check with a variety of rules dictating what they can wear, what they can watch on television, and even who they can physically interact with prior to marriage (read: basically, nobody besides immediate family). The Duggar courting rituals are infamous at this point, and the kids are homeschooled from the time they're born.
In fact, there are plenty of things the Duggar kids aren't allowed to do even after they turn 21, so, clearly, the family isn't messing around. And, yet, in recent years, the kids have been experimenting with bending the rules — if not outright breaking them. 
Us Weekly details how Jinger Duggar began wearing pants despite her concerns, as she detailed in her memoir, "The Hope We Hold." "I felt emotional as I worried that my parents would think I didn't appreciate how I was raised," she wrote. 
Clearly, Jim Bob and Michelle's tight hold on their kids extends way beyond childhood. Therefore, their stance on family planning may surprise you. 
Jim Bob and Michelle Duggar trust God's will above all else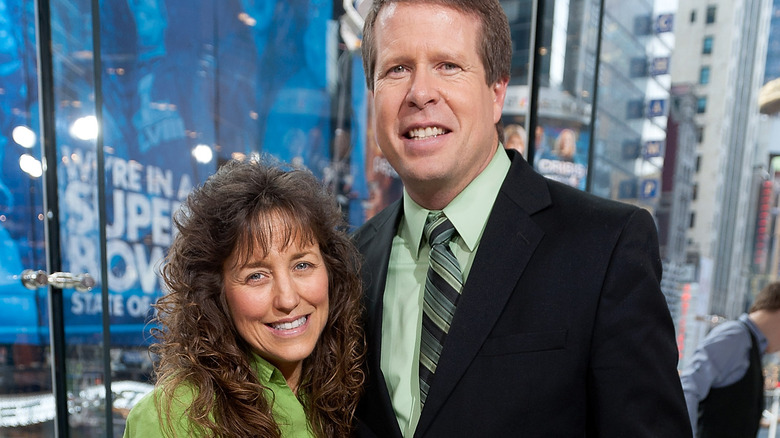 D Dipasupil/Getty Images
Despite their religious views, the Duggars actually aren't strictly against birth control — or, at least, they weren't at first. 
As Jim Bob Duggar explained in an interview (via YouTube), when he first married Michelle, they only planned on having a few children somewhere down the line. The couple waited a few years before welcoming their first child, after which Michelle went back on the contraceptive pill. She fell pregnant again regardless, and, sadly, the couple ultimately lost the baby.
As a result, Jim Bob believes that the pill can cause miscarriages despite the fact that there is "no credible research [that] supports the false statement that birth control causes miscarriages," according to the American Congress of Obstetricians and Gynecologists(via Romper). The reality stars opted not to utilize birth control again, which led to them having 19 children and landing their own show as a result. 
Although we don't officially know where the rest of their clan stands on birth control, we can reasonably assume that the other Duggars don't use it, either, given the raft of grandchildren that Jim Bob and Michelle have already welcomed. As Bustle notes, the family generally believes, as committed Baptists, that every child is a gift from God. Thus, family planning would essentially go against their creator's will.
Jill Duggar Dillard has an entirely different stance on birth control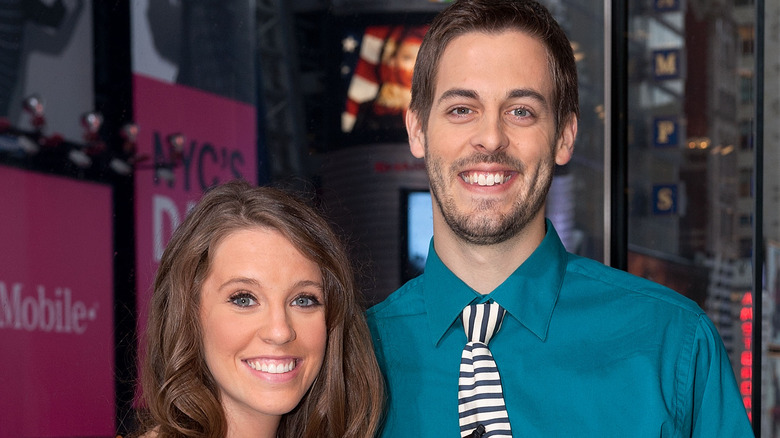 D Dipasupil/Getty Images
Despite her parents' unyielding stance on birth control, Jill Duggar Dillard believes there's more to God's plan than simply allowing life to unspool without interference. "Growing up, it was ingrained in me that if you don't have as many kids as you're able to, that there's something wrong with that," she explained to People. "But there was a shift in me where I felt like it wasn't wrong if you decide as a couple that it's best for you to wait." 
Jill wed Derick Dillard in 2014, and the couple currently shares two children. They're dedicated parents, but, as the "Counting On" star argued, "Children are a blessing, but that doesn't mean that at all costs you should have as many kids as possible." As far as the reality star is concerned, it's all about doing what's right for you, rather than relying on religious doctrine to lead the way.
The Dillards typically use so-called "barrier methods" for family planning. The couple opened up about their position in a video posted to their YouTube channel, with Jill reasoning that they prefer non-hormonal options "because we don't want to use anything that could potentially cause an abortion." Derick confirmed that they could stop any time, too, whenever the reality stars wish to add to their family, so there's no issue there.