Britney Spears Almost Starred In This Beloved Disney Channel Movie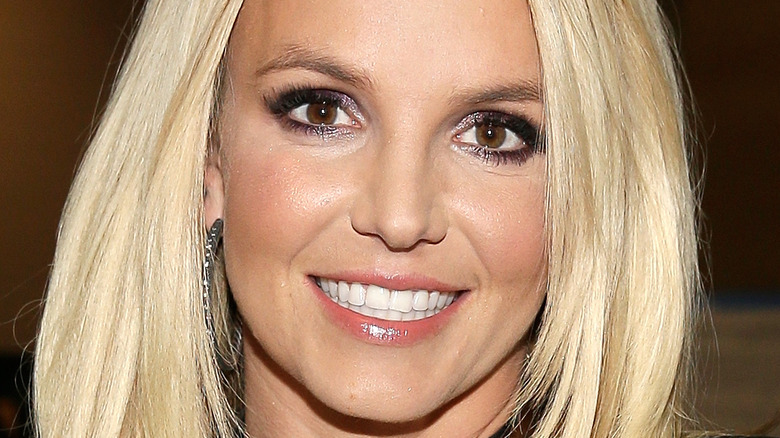 Isaac Brekken/Getty Images
Britney Spears is one of the most successful pop stars in the world, but her acting career didn't exactly take off in the way she probably expected it to. Although Spears has an impressive number of IMDb credits to her name, they're predominantly for her music videos or appearances in which she played herself, such as "Kenan & Kel" and "Sabrina the Teenage Witch." However, in 2002, the Louisiana native showed off her chops proper as the lead in the coming-of-age drama "Crossroads." 
The movie wasn't exactly well-received, garnering just 15 percent on Rotten Tomatoes. And yet, there were several critics who felt Spears wasn't to blame for its failure, with the BBC noting, "Spears manages to come across on film as natural, endearing, and extremely likable." In the subsequent years, the pop star appeared briefly in sitcoms "Will & Grace" and "How I Met Your Mother," but music remained her focus, either by necessity or because that's where Spears' passion truly lies. 
In fact, around the release of "Crossroads," she expressed a desire to act only for a short time before returning to performing as normal, per Hollywood.com. Funnily enough, if Spears' movie career had taken off, the landscape of Disney Originals might be very different today. 
High School Musical was almost a sequel to Grease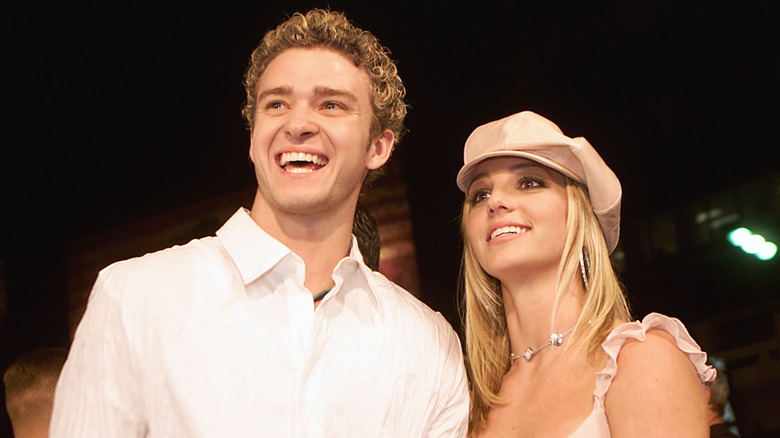 Kevin Winter/Getty Images
The cast of "High School Musical" could have been very different if things had worked out another way. According to Cheat Sheet, "High School Musical" was originally conceived as "Grease 3," per a 1999 script that was doing the rounds at the time. It makes sense to a certain extent since the beloved teen movie "Grease" bears more than a passing resemblance to its modern counterpart (in fact, Screen Rant even argues there are things "HSM" does better than its forebear). 
Both Britney Spears and Justin Timberlake were beloved Disney stars at the time, and they were slated to star alongside several contemporaries. According to industry scuttlebutt, the two would've played a young Sandy and Danny, i.e. the characters made famous by Olivia Newton-John and John Travolta in the 1978 movie adaptation, while Christina Aguilera, also a Disney darling at that stage, was going to portray a young Rizzo, the role originally played by Stockard Channing. 
Although Aguilera turned the project down, Timberlake's bandmates were reportedly meant to have supporting roles alongside him, while Newton-John and Travolta would hopefully have enjoyed brief cameos too. 
Britney Spears' acting career stalled in the years since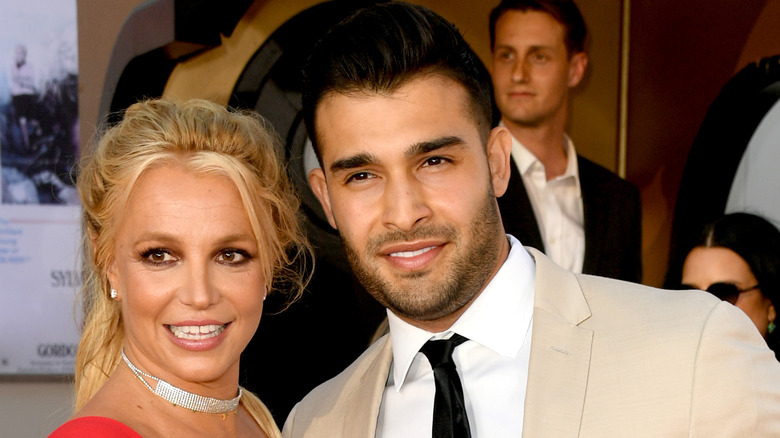 Kevin Winter/Getty Images
The Guardian seems to confirm something was in the works at least, with some combination of the various assembled players, per a news item from 2000. The members of *NSYNC even teased at the time, "It's gonna be a huge, huge movie, and we've got some major, major people in it." They added, "We're the five stars of it with another person that you're gonna know very well." Although "Grease 3" was seemingly in the works for years, producers ultimately couldn't obtain the rights to the beloved original property and it eventually became "High School Musical." 
As for Britney Spears, she continues to focus on music. However, although her acting career may have stalled, Spears' partner, Sam Ashgari, credits the pop star with helping get his off the ground. "I just want to thank her so much for putting me on the map as far as, you know, everything else that's going on in my career," he proudly told Variety. "She helped me so much with that. Let's be real." After he and the "Toxic" hit-maker began dating, Asghari started booking more high-profile gigs, including on "NCIS" and "Hacks." Clearly, there's no professional jealousy between these two.