The Real Story Behind Lani's Parentage On Days Of Our Lives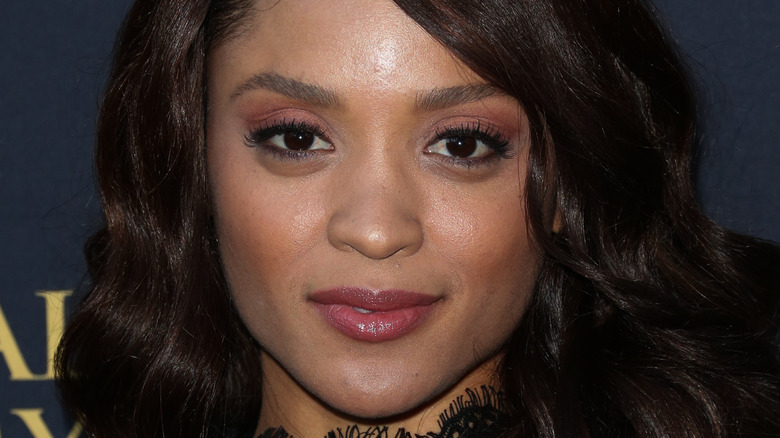 Paul Archuleta/Getty Images
Lani's life was turned upside down when her aunt Paulina came to Salem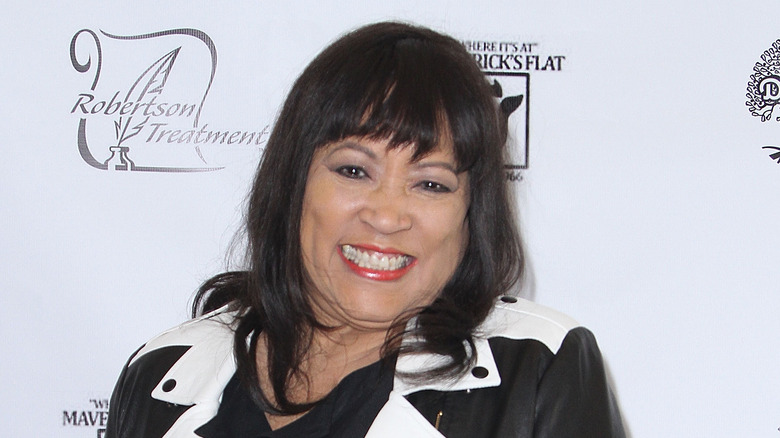 Maury Phillips/Getty Images
The character of Lani Price debuted on "Days of Our Lives" in 2015. Lani was revealed to be a rookie police officer in Salem who took a surprising interest in Mayor Abe Carver (James Reynolds), per Soaps in Depth. Abe later found out that Lani was the daughter of his former girlfriend, Tamara Price. Abe began to put the pieces together and figured out that he was Lani's biological father.
Abe and Lani immediately began to forge a strong bond, and Lani fit into his family perfectly. Abe's son, Theo Carver, was also thrilled to have an older sister. Things seemed to be working out so well for the family, but after years of believing that Tamara and Abe were her parents, Lani got the shock of her life.
When Lani's outspoken and colorful aunt, Paulina Price, came to Salem things began to change. Paulina obviously had a great deal of love for Lani and even started up a romantic relationship with Abe. However, she was hiding a huge secret from Lani that she knew would change everything.
It was eventually revealed that Tamara was not Lani's mother, per Soaps. Instead, Paulina had actually given birth to Lani and given her to her sister Tamara to raise as her own. Of course, this also meant that there was no way that Abe was Lani's father, which further devastated the character. Thankfully, Lani had her beloved husband Eli Grant by her side through it all.
Lani killed her biological father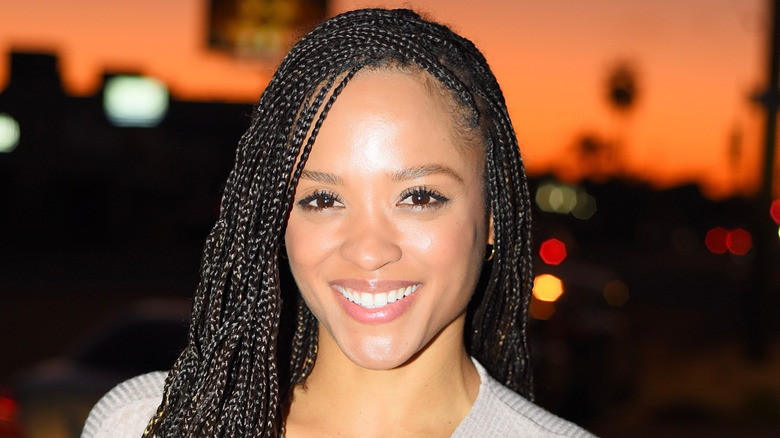 Michael Mattes/Shutterstock
"Days of Our Lives" watched Lani Price get over the initial shock that the woman she believed to be her charismatic aunt Paulina was actually her mother. Following some very strong and angry feelings about being lied to her entire life, Lani began to soften towards her biological mother. Of course, there were plenty of questions raised about who Lani's real father was.
Paulina had revealed to Abe that she conceived Lani with a man named Ray, who treated her terribly, was a drug addict, and also physically abused her. Lani initially claimed that she had no interest in meeting the man who fathered her and that she would always and forever consider Abe Caver her one and only dad, per Soaps in Depth. However, things changed when Ray, by the name of T.R. Coates, came to Salem to reunite with his daughter.
T.R. claimed that he was reformed and looking for a fresh start (via Soap Opera Spy). He seemed to have Lani and Paulina fooled, but fans knew that he was still using drugs and continued to be abusive. When Lani's husband, Eli Grant, began to grow suspicious of his father-in-law, T.R. shot him and put him in a coma, per Soaps. Eventually, Eli woke up from his two-month coma, and T.R. was exposed. Lani was so furious that she fatally shot her biological father and allowed Paulina to take the blame for his death (via Soap Dirt).
Although Lani's family life has been a mess, it appears that she has Paulina and her surrogate father Abe to lean on.