Meghan Markle Is Getting Praise From A Group Connected To Her Royal Past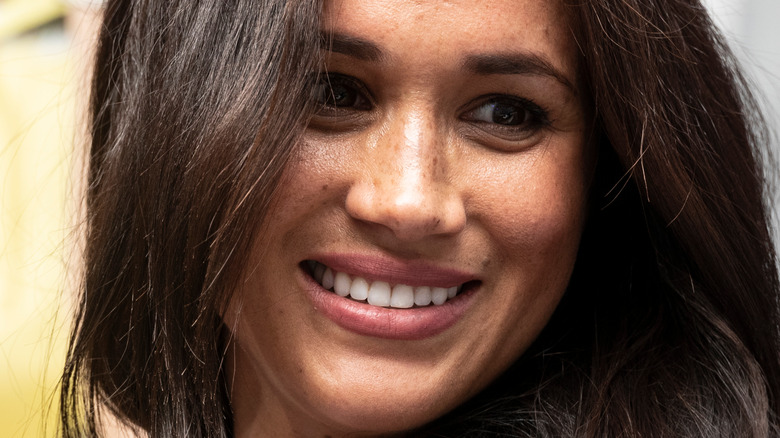 lev radin/Shutterstock
For many fans of the royal family, there are strong opinions to be had over Prince Harry and Meghan Markle. After the pair chose to step away from their royal duties for a quieter life in California, the British public was less than pleased.
According to a survey conducted by YouGov UK, following Queen Elizabeth II's Platinum Jubilee celebrations which Meghan and Harry attended – though their appearance didn't seem to go as planned – the couple experienced an even bigger fall from public grace. Though approval ratings of the couple had fallen when they chose to leave their duties, the royal couple now has a 26% approval rating, compared to their once 43%. They have seen the greatest decline in approval out of all members of the royal family.
However, not everyone sees Meghan and Harry negatively. Though some royal experts think her future is far from bright, several organizations Meghan worked with during her time serving with the royals still adore her and keep in touch (via Vanity Fair). Recently, one of these organizations publicly praised the former working royal.
A special charity recently took to Facebook to praise the duchess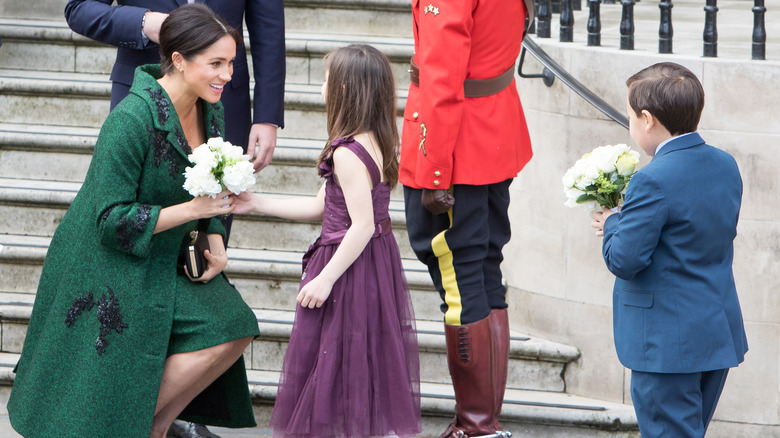 Mr Pics/Shutterstock
Though Meghan Markle and Prince Harry have stepped away from their royal duties, they are still greatly connected to their lives in England. For Meghan, many of the charities she worked alongside during her time in the country still continue to keep in touch with her (via Vanity Fair). Though she may be removed from the country, she is still putting in effort with the charities that held a special spot in her heart.
According to People, Meghan reached out to one of these charities, Hubb Community Kitchen, an organization that worked to provide food for the victims of the tragic Grenfell Tower fire during the fifth anniversary of the event. The Duchess of Sussex collaborated with the charity to write a cookbook — this was one of her first tasks as a royal.
The group shared a photo of Meghan on Facebook with the caption, "Always very thoughtful, today we received a lovely voice message from the Duchess, being the 5 year anniversary of the Grenfell tragedy, asking how we are, about our children and families and giving us news of hers," adding, "Just being her beautiful kind self."
"Today is a day spent looking back, remembering and reflecting," the group continued the post. "I just found this picture of us all, on the day our cookbook came out. The Duchess had wrapped a book for each one of us and wrote a lovely message to each lady on the first page."
It's clear Meghan still holds a special place in the group's heart.