The Sitcom You Forgot Vanna White Appeared On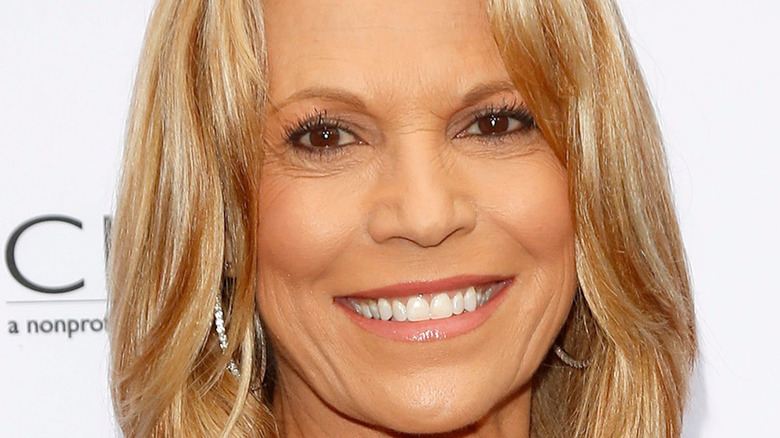 Kathy Hutchins/Shutterstock
Vanna White didn't exactly have game show icon on her bucket list when she entered the entertainment business. When she moved from her native South Carolina to LA, she had her eye on an acting career, according to Biography. She even experienced the old actors' cliché of working as a restaurant server to pay the bills. But White's life turned around — as did a lot of letters — in 1982. "Wheel of Fortune" was casting a replacement for the original co-host, Susan Stafford, and despite her admitted nervousness, White turned in a winning audition. 
Now, Vanna White has transformed into a genuine star. Her name is synonymous with "Wheel of Fortune" and her endless wardrobe of evening gowns. Would you believe that out of the more than 7,000 gorgeous dresses White has worn, she has only repeated an outfit once? She confessed on Facebook in 2020. Revealing years' worth of vowels and consonants has paid off handsomely, too. According to Celebrity Net Worth, White's net worth is a cool $85 million — some $15 million more than host Pat Sajak! Not bad for a woman who arrived in Hollywood with only $1,000 to her name. 
Better still, White has actually gotten to indulge her love of performing quite a bit. You might be surprised to learn how many popular series she has graced over the years. Although we look forward to seeing her in front of the letter board every weeknight, it's even more of a treat when we see her as a guest on other favorite shows. Do you remember seeing her on a beloved classic sitcom?
Vanna White was a guest on Full House
One advantage to working on a game show is that the schedule is fairly light. "Wheel of Fortune" can tape a whole month's worth of episodes in just one week, per Good Housekeeping, which leaves the stars plenty of time to pursue other projects. Vanna White has taken full advantage of that freedom. Per IMDb, she has taken on a number of guest-star roles in shows including "The A-Team," "The King of Queens," "L.A. Law," and "Married...With Children." Most recently, she appeared as herself on an episode of "Fresh Off the Boat" in 2017.
But one of White's credits may be the most fondly remembered by fans. In 1994, she guest-starred on "Full House" as not just one, but two characters! As seen in this YouTube clip, White appears in a nightmare D.J. has the night before taking the SATs. "The queen of consonants, the vixen of vowels" comes with a paper-grading device. While Kimmy gets a perfect score that guarantees an early acceptance to Stanford, D.J.'s poor performance means that "Clown U" is her fate. Happily, the dream bears little resemblance to real life. White appears as the real test monitor, Mrs. Moffatt, the next day (via this clip). Moffatt jokes to D.J. about needing a #4 pencil instead of a #2, then laughs and says, "Relax. It's just a test."
Who wouldn't ace a test with Vanna White there for moral support?