Royal Fans Were Left Seriously Confused Over This Queen Elizabeth Mix-Up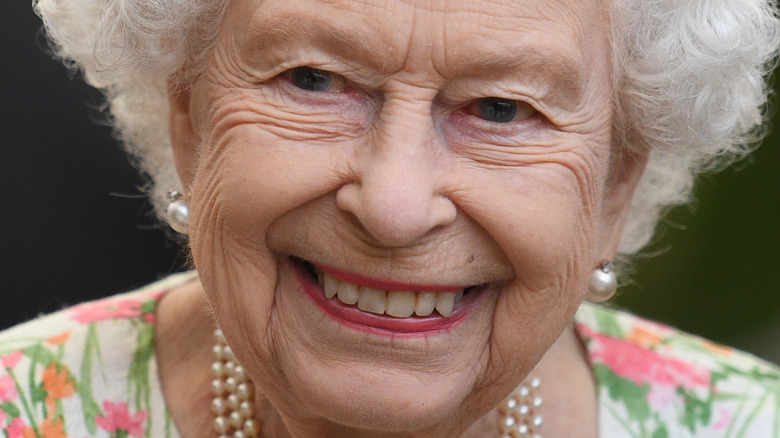 Wpa Pool/Getty Images
For a while now, fans of the royal family have been concerned about the health of Queen Elizabeth II. She has had to miss a handful of events over the last few months due to complications from her health (via USA Today). After the matriarch tested positive for COVID-19, she took the vast majority of her duties from home. Then, when she did go out, her activities were modified. She was unable to attend all of the Platinum Jubilee celebrations due to some discomfort.
The majority of events the queen has missed have been due to issues with her mobility. She sadly had to miss yet another event and one of her favorite ones at that. The Royal Ascot horse racing event is one that the queen looks forward to annually, but due to her mobility struggles, she had been sidelined from attending (via Page Six).
However, there was a mixup at the big event that left fans scratching their heads.
A flag brought some confusion to fans at the Royal Ascot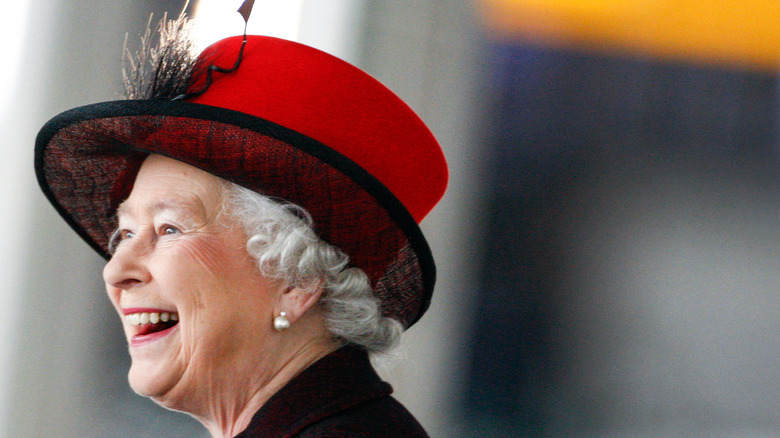 Alessia Pierdomenico/Shutterstock
The Royal Ascot, a five-day horse racing event that takes place in the small town of Ascot, is one of the biggest events of the year for the royal family (via Harper's Bazaar). This event has been taking place from the start, with Queen Anne stating, "This would be a fine place for a race" in 1711.
Queen Elizabeth II usually loves to attend the Royal Ascot, but this year, she was sidelined from the event due to her mobility struggles. However, fans of the royal family were left confused, thinking the queen was at the big race when she wasn't (via People).
What caused the confusion was the raising of the flags. Fans thought they may have seen Queen Elizabeth's official flag, however, it was the flag of Royal Standard of the Princess Royal, in honor of Princess Anne, who was in attendance. The flags have a fairly similar look to them, so it wasn't all that surprising there was confusion.