Jamie Chung Teases Her New Movie Reunion - Exclusive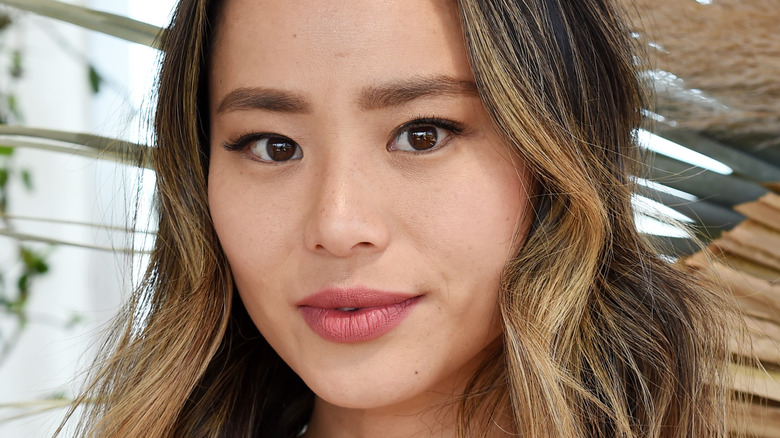 Amanda Edwards/Getty Images
When we arrive at our high school reunions, we can expect to see old friends, relive memories from the good old days, and find out what really happened to that one girl from homeroom. One thing we don't expect to walk into is a murder mystery. However, that's exactly what happens in the upcoming film "Reunion." "You're trying to solve the case of who killed Chace [Crawford]'s character, and it gets a little out of hand," actress Jamie Chung explained during an exclusive interview with The List.
Starring alongside Chung is a pretty spectacular cast. Nina Dobrev, Michael Hitchcock, Jillian Bell, Lil Rel Howery, and Billy Magnussen will also play characters attending the high school reunion that took an unexpected turn. "An insane cast," Chung gushed.
Working alongside these characters on the set of the whodunit was a hilarious experience behind the scenes. But Chung teased that there are a whole lot of laughs in store on screen, too.
The list of suspects will keep audiences laughing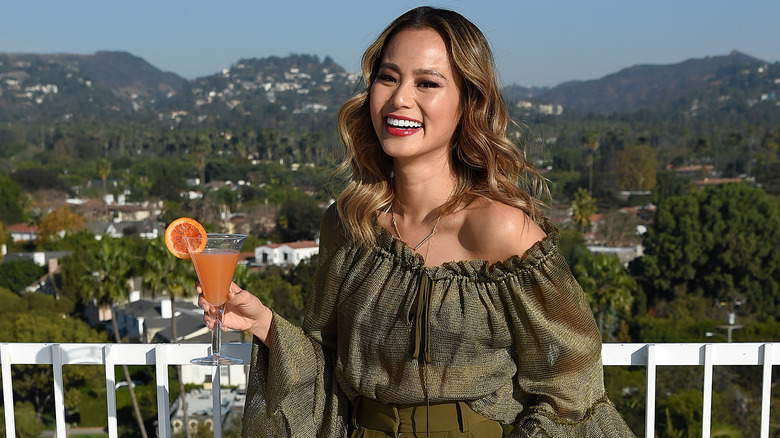 Michael Kovac/Getty Images
Whenever the cast of "Reunion" came together to film a new scene, everybody seemed to have something funny to say. "I felt bad for the director [Chris Nelson], because there was so much coverage to do, because there's so many jokes," Jamie Chung told us. "Everything was happening so fast."
As the audience is busy figuring out who murdered Chace Crawford's character, Chung didn't want to die laughing. She never seemed to be prepared for the moment the director called out action. "There's so many takes where you rehearse it, sure, but as soon as they turn it on, you're like, 'This is great.'"
In fact, many scenes where the actors went off-script will be included in the final cut of the film. "The director always gave us an option to do what we wanted, to ad-lib," Chung said. "There were a lot of joyous moments that came out of that as well."
In addition to acting, Jamie Chung has partnered with Duracell for their #PowerSafely campaign to help other parents discover hidden dangers around their homes. Duracell's lithium coin batteries come with a bitter coating to discourage children from swallowing. For more information on the #PowerSafely campaign, head over to the Duracell website to take their Power Safely Check quiz.