Brad Garrett Shares Why He Enjoys Working With Younger Creators - Exclusive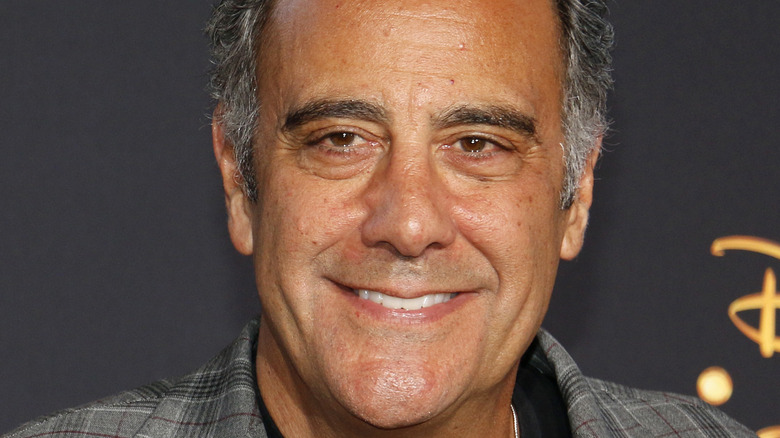 Tinseltown/Shutterstock
Sundance hit "Cha Cha Real Smooth" stars Dakota Johnson, Cooper Raiff, Leslie Mann, and Brad Garrett. At only 25, Cooper Raiff wrote, directed, and starred in the film as Andrew, a recent college grad who has moved back home with no plans for what comes next. While Raiff and many other members of the crew are just starting their careers, Brad Garrett, who played Andrew's stepdad, Greg, has been in the industry as a comedian and actor for decades. Fans of the classic sitcom "Everybody Loves Raymond" will remember him as Robert Barone, and he's had a long résumé since, with many TV shows and voice acting roles to his name.
During an exclusive interview with The List, Garrett discussed what it was like for him to work with such a young director and be on set with such a young crew. He also shared how the cast and crew's passion came across in the film and why that makes it such a special project. Though it's a coming-of-age movie, the actor believes it's a meaningful story that anyone can enjoy.
He was attracted to Cooper Raiff's passion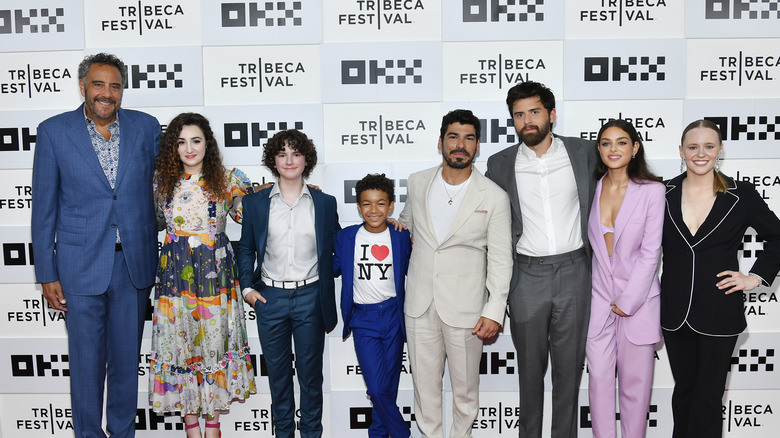 Roy Rochlin/Getty Images
When first coming onto the project, Brad Garrett said it was Cooper Raiff's passion for the story that made him want to be part of "Cha Cha Real Smooth." "It came down to Cooper [Raiff's] passion and also reading the script," Garrett said. "It was so wonderfully written and a testament to the human condition on many levels." 
Throughout filming, he said he continued to be impressed by Raiff as a writer and a director, especially considering how young he is. "When I saw Cooper's first film 'S**thouse,' I was really impressed at his ability for someone so young. And he has a fearless way of directing," the comedian told The List. "I say 'fearless' because he's open. He's open to ideas." According to Garrett, Raiff was happy to take input from anyone in the cast and crew while filming.
Speaking about his experience on the set, Garrett had no complaints about working with such a young director. He was just excited to be part of a project that he found so special. "I'm at the point in my life that I walk on a set and they're like, 'Somebody get him a chair.' So it's great to see a bunch of young people kicking ass and making something that was special," he said.
How he hopes the film speaks to people of all ages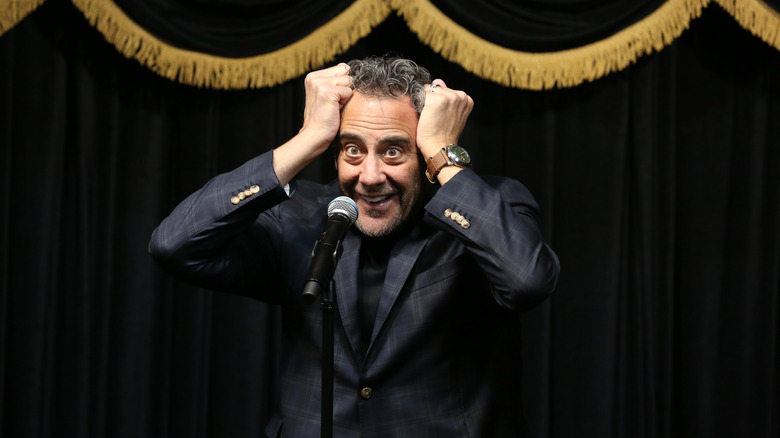 Gabe Ginsberg/Getty Images
Although young creators made the film, Brad Garrett still believes it can connect to those of any age. As a coming-of-age movie, "Cha Cha Real Smooth" centers around 22-year-old Andrew finding his footing in the world. Garrett said his two children are at similar places in their lives. "They think they need to have all the answers now. We're in a society that's always pressuring them ... that raises children in an unrealistic environment, to where they don't always have to know. You can graduate college and still wonder what you're doing," he said.
He believes that the same lesson can resonate at many different points in your life. "We come of age many times in our life. I'm going through it right now at 62. We're hopefully always evolving," Garrett said, later adding, "It's okay not to know everything. At a young age, at an old age, do the best you can. Stay true to yourself. Life's hard. We're all searching."
"Cha Cha Real Smooth" will be released in select theaters and premiere globally on Apple TV+ on June 17, 2022.