Emma Roberts Explains How Her Love For Horror Prepared Her For Abandoned - Exclusive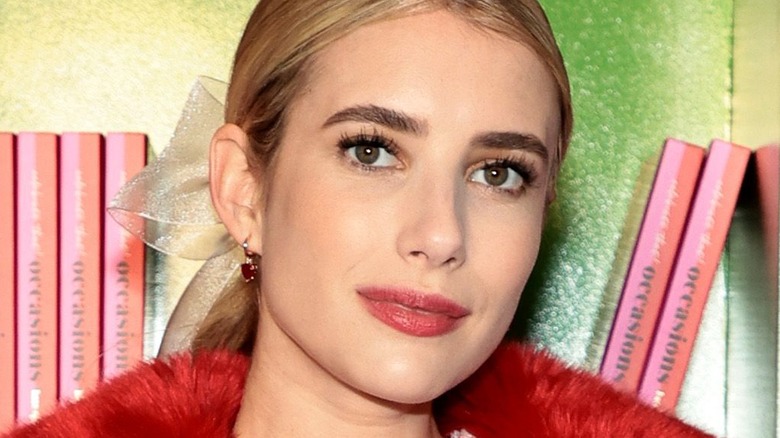 Dimitrios Kambouris/Getty Images
Emma Roberts and her famous aunt, Julia Roberts, may act in very different genres, but they both continue to prove time and again that their acting chops truly stand out. Emma's journey to stardom really took off due to "Unfabulous," a children's show that starred her as Addie Singer, a protagonist to whom many preteens across the country could relate.
But her journey didn't stay in this lighthearted genre forever. The "We're the Millers" actor would become known for her horror work. She starred in Ryan Murphy's "Scream Queens" and "Scream 4," with the latter allowing her to join the exclusive club of actors that can say they've portrayed an iteration of Ghostface. Of course, we can't talk about her horror work without discussing "American Horror Story." Emma's Madison Montgomery from the "Coven" and "Apocalypse" seasons is iconic, after all.
Now, Emma's stunning transformation over the years has her back in horror land, this time starring in "Abandoned," which sees her character married to John Gallagher Jr.'s character. Together, they move into a home with a newborn in tow, and they begin experiencing horrific things individually and as a family. Interestingly, Emma's prior horror work might just have prepared her for the role, as she explained in an exclusive interview with The List.
Emma Roberts is always 'gravitating' toward horror projects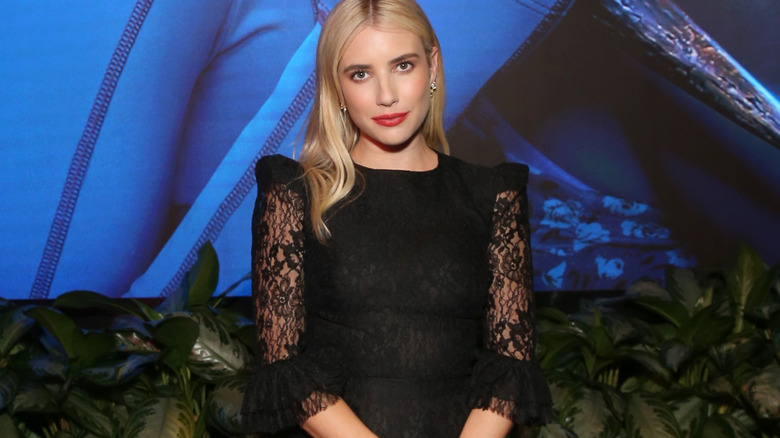 Jesse Grant/Getty Images
When something is undeniably right, it's right — and it shouldn't be questioned. This is how we feel about Emma Roberts acting in the horror genre, and we learned during our chat with her that she feels the same way.
"I love the genre. I love horror. I love thriller. I love horror-comedy," she explained to The List. "I always find myself gravitating back towards it." In fact, "Abandoned" specifically lit something inside her. "This one, when I read it, I felt like it stood out because ... Having done other things in a similar genre, I now want to be thoughtful with the things that I do in the genre." 
"[With] this one, I couldn't stop thinking about it after I read it. The characters were interesting, and I like that everything was very nuanced," she continued. This is something she always brings to her roles, but "Abandoned" takes an even deeper look at its characters. "There's definitely some scares in it, but it's nuanced to where you can go back and watch it and see what's underneath. That makes for a compelling thriller."
"Abandoned" is now in theaters and lands on digital and On Demand on June 24.