Ed Helms And Jana Schmieding Explain Rutherford Falls Season 2's Changes - Exclusive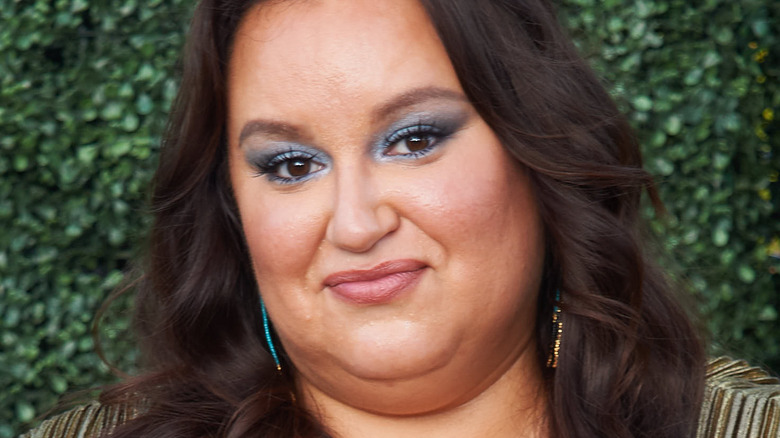 Unique Nicole/Getty Images
"Rutherford Falls" breathes new life into the classic dramedy. In some ways, it follows in the footsteps of "The Good Place," which brought an entirely original idea to the format, proving that comedy truly can be paired with heavy and important themes. While "The Good Place" was existential, "Rutherford Falls" is historical. It offers a voice to Native American stories and voices in the eponymous fictional town, all while resembling real-life problems that viewers can see and learn from. It remains funny and charming, too, helping to break down barriers.
Airing as a Peacock original series, "Rutherford Falls" boasts an amazing cast, including Ed Helms, Jesse Leigh, Jana Schmieding, and Dustin Milligan of recent "Schitt's Creek" fame (via IMDb). The series' writing is incredible — Schmieding can be credited for that, too — and its cast brings this story to life so well that it enthralls viewers and helps them better learn American history.
Now, "Rutherford Falls" is back for a second season, and it promises to be even bigger and better than Season 1 — and in all the best ways. In an exclusive interview with The List, Schmieding and Helms recently discussed how this series is made, what romance will be seen in Season 2, and, perhaps most intriguingly, how Season 2 evolves from Season 1. 
Season 2 is all about playing 'in the world a little bit more'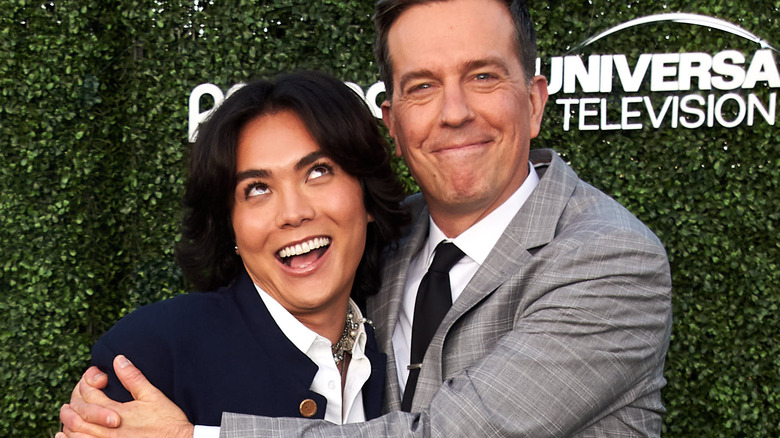 Unique Nicole/Getty Images
The importance of "Rutherford Falls" in today's society can't be understated, which is why Season 2 aims to push the envelope even further. In fact, on this, Ed Helms told The List, "Season 1, we were really excited to introduce these characters, introduce a lot of the issues that these characters and that this world deals with, a historical clash between colonial idealism and Native American history." 
"I feel like in this season, we're steeping in the stew of this ensemble and really celebrating the comedy of these characters and all of their foibles, and it's a joy," he continued. This means that fans can expect to get to know the characters they love in bold new ways while continuing to learn and grow themselves.
At the same time, Schmieding added, "We get to play in the world a little bit more and it feels like they get to do more, have more hijinks, and more comedy." Ultimately, Season 2 of "Rutherford Falls" can best be described as a treat and sheer delight.
"Rutherford Falls" Season 2 is now streaming on Peacock.