Molly Sims Shares Her Best Beauty Advice For Busy Moms - Exclusive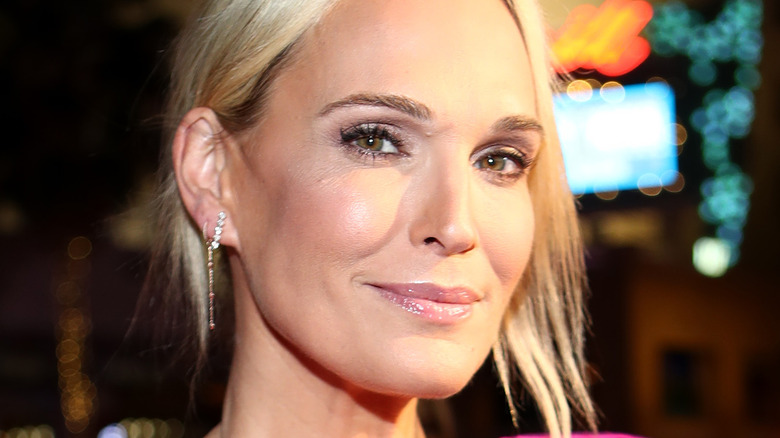 Rich Polk/Getty Images
Looking your best can be the last thing on your mind when you're a mother. Whether you're in the midst of sleepless nights feeding babies or always seem to be driving older kids to soccer practice, parents don't seem to prioritize themselves. Instead, having a messy bun-and-done attitude seems to be the quickest and easiest way to make it out the door each morning.
However, that isn't to say that looking and feeling your best is entirely impossible when you enter into parenthood. Just ask supermodel and mother of three Molly Sims, who makes balancing both worlds look easy.
"I'm pretty invested in my kids and being a mom," Sims said during an exclusive interview with The List. She's also invested in learning all the best tips and tricks when it comes to looking your very best as a busy mom — and she told us some of her favorites that she's learned over the years.
Here's how to get bright eyes, no matter how tired you may be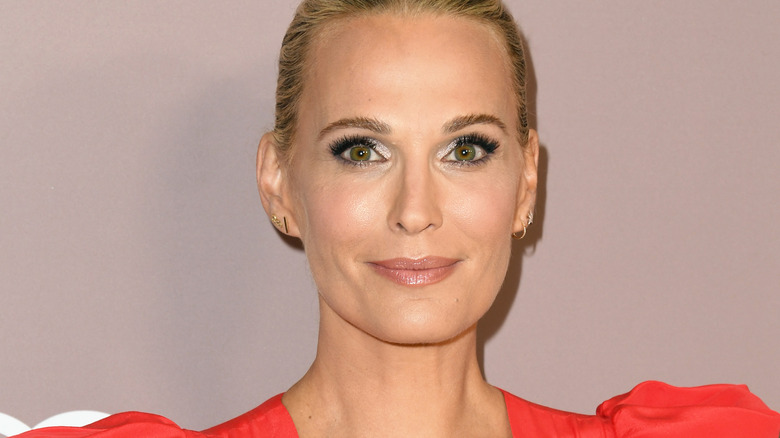 Jon Kopaloff/Getty Images
If you always find yourself waking up with bags under your eyes, the best way to start the day is with an eye mask. "An eye mask also makes a difference when you're like me and getting up early with your kids," Molly Sims told us. Some of her favorites are by Rodial and Wander, which also help reduce puffiness under the eyes.
Another way to keep dark circles at bay is to use a roller. "You can find one on Amazon," Sims said. "It's like an ice roller. Put that baby in the freezer, and ice your face."
To make yourself look even more awake, Sims recommends replacing dark eyeliner with a lighter pop of color instead. "A little white eyeliner, beige eyeliner, inside the eye is probably one of the best tips and tricks, because it makes you look awake," she said.
This is Molly Sims' wardrobe must for moms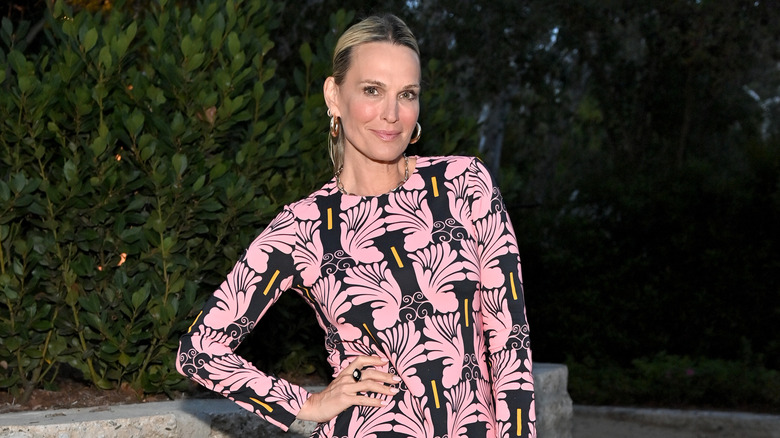 Stefanie Keenan/Getty Images
When it comes to what you're wearing each day, planning ahead should be a priority for every parent. "Think about how you lay out your kids' outfits," Molly Sims said, because the same exact thing can be done for you, too, mama.
To make it even easier to match pieces each morning, Sims suggests investing in what she likes to call "core-drobe pieces." "Stuff like that doesn't go out [of style]," she told us. This includes a good pair of jeans, a classic blazer, and some solid tees that you can throw on and go.
"That also means a good white t-shirt," Sims added, which can be a staple for any month of the year — or, you know, if you're a mom, every single morning of the week. Every parent knows how that goes.
When it comes to fashion, supermodel Molly Sims can never resist a good outlet mall. Simon Premium Outlets and Mills will be celebrating National Outlet Shopping Day in 2023 and beyond. Head on over to premiumoutlets.com for more information and ways you can save all year long.