Who Creates All Of Khloé Kardashian's Stunning Manicures?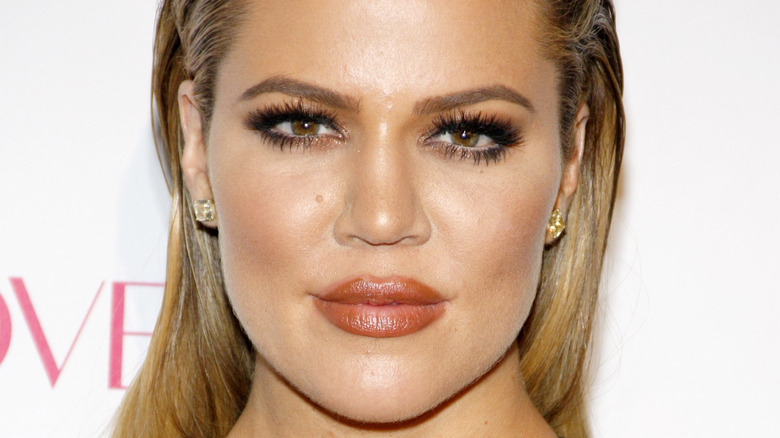 Tinseltown/Shutterstock
The Kardashian-Jenner family is known for setting fashion trends: From smokey eyes to neutral "athleisure" to over-lined lips, there isn't a major trend in recent years that the Kardashian-Jenner family hasn't led the charge on. The Kar-Jenners have shown up as a family dressed in all Dolce & Gabbana, while also sporting other designers like Balmain and Yeezy. However, they're divided on one front: nails. For most of her career, Kim Kardashian has sported short natural-looking nails and has tweeted about how "long nails are soooo not [her] thing." But then we have Khloé Kardashian, who along with baby sister, Kylie Jenner, is a sort of queen of claws or "talons" as she's known to call them.
Khloé's range when it comes to nails is unmatched. She's worn stiletto nails, coffin nails, and the list goes on. There are Instagram fan accounts dedicated to documenting her nails, from her signature cherry red to her neon French tips.
However, a great set of nails is always a collaboration between the client and their nail tech. And none of Khloé's sets would be possible without the help of a reliable nail artist and her favorite is nail artist Chaun Legend.
Chaun Legend is Khloé Kardashian's favorite nail artist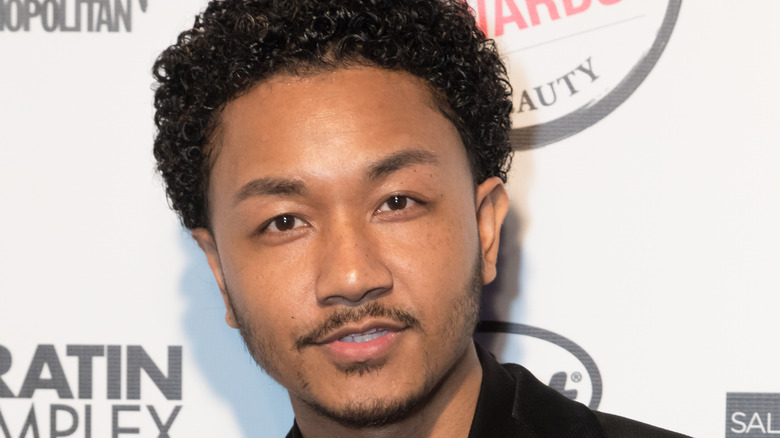 Greg Doherty/Getty Images
Chaun Legend is Khloé Kardashian's go-to manicurist. Legend told Nylon he got his start in nails in 2006 when a friend offered to pay for his certification and fly him out to their new salon in Kentucky. He comes from an arts and mural-painting background, but he realized he could parlay some of those skills into nails.
Legend, born Chaun Peth, told Page Six he comes from a family of nail salon owners. At first, he struggled to launch his career but some chance collaborations with reality television stars led to some opportune tags on Instagram. This eventually led him to the eyes of Kylie Jenner, the client who launched him to mega-fame. Now, he now has 1.3 million followers on Instagram, and services celebrity clients such as Zendaya, Cardi B, Kylie Jenner, and of course, Khloé Kardashian.
Legend has grown to become an authority on nail art, offering nail advice and trend forecasting tips to publications like Cosmopolitan. He also collaborated with Lottie London for a line of press-on nails.
Khloé Kardashian and Chaun Legend's relationship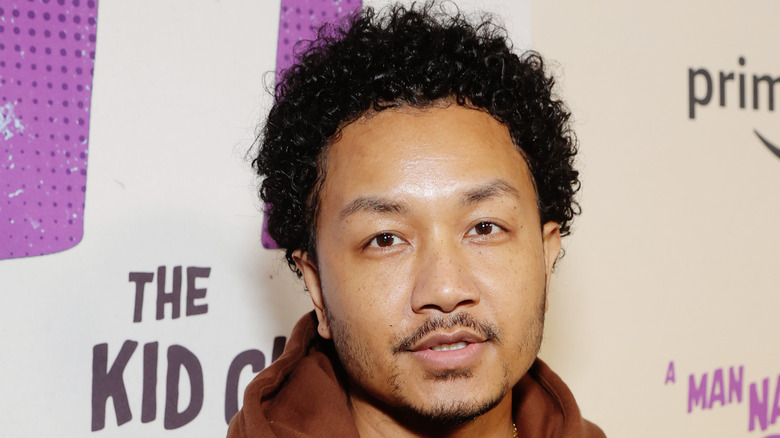 Emma Mcintyre/Getty Images
Beauty and aesthetic services took a hit at the onslaught of the pandemic. In fact, a recent survey conducted by the New York Nail Salon Association, according to CBS News, found that nail workers were overwhelmingly excluded from government relief and over 80% had experienced wage theft at the start of the pandemic. These are just New York numbers, but they tell a story of a thriving industry's pandemic instability.
Chaun Legend was not immune to the economic impact of the pandemic. Legend told Page Six that Khloé Kardashian reached out to him and offered him work at the height of the pandemic to ensure he had an income. No precautions were spared; Legend added that the two wore a "mask suit" to ensure they weren't transmitting the virus.
Kardashian and Legend's relationship goes beyond that of artist and patron, client and technician. In fact, their working relationship also seems to have evolved into something of a friendship. "Khloé gives really good advice, so I love listening to her," he told Page Six.