Jana Schmieding On Why Rutherford Falls' Representation Is So Important Today - Exclusive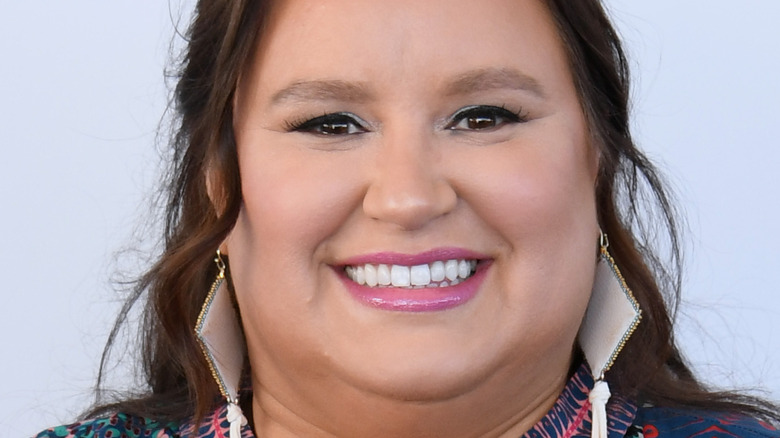 Jon Kopaloff/Getty Images
Representation of all genders, races, sexualities, abilities, and more is important on television, but many groups of people don't receive the screen time, storylines, or appropriate perception that they deserve. Peacock is aiming to disrupt that void by adding content that centers groups of people that aren't prominently featured elsewhere. Just in time for Pride Month, for instance, Peacock dropped Season 1 of "Queer as Folk," which aims to show many more intersections of queerness than its predecessors did.
Now, Peacock has released Season 2 of "Rutherford Falls," a dramedy that features small-town America in a brilliant way. The series showcases Native American history in the U.S. and allows Native writers the chance to write this story. For instance, the series stars and is written in part by Jana Schmieding, a Native woman. Other starring cast members include Jesse Leigh, Ed Helms, and Dustin Milligan, among other actors who provide hilarious yet breathtaking performances.
Naturally, it's important to feature stories that not only center Native Americans but also are written by them. In fact, in an exclusive interview with The List, writer and actor Schmieding revealed exactly why this series is so important today.
Rutherford Falls shows that diverse voices need to be centered in media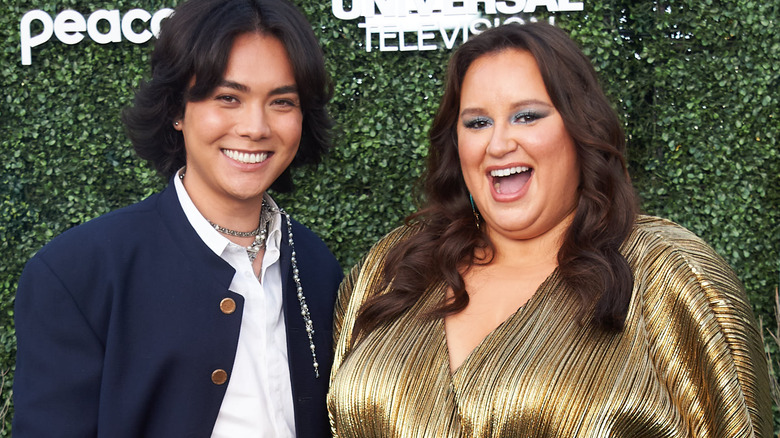 Unique Nicole/Getty Images
For Jana Schmieding, "Rutherford Falls" is a chance to really teach people about the land on which they live and how United States history has historically treated Native Americans. "It's important as people, especially in America, to be open to different perspectives on history," the star told The List. "It's part of the struggle of being a person and to dig into the struggle and recognize it as such and learn to enjoy that struggle as a fundamental part of being an American citizen, I believe, and an American person." 
"It certainly is a part of being a Native person, grappling with identity in a colonial setting and making sure that your voice is heard and trying to figure out how to center yourself at any given time," she continued. "It's a struggle, but it's a beautiful struggle." In cases like this, "Rutherford Falls" is more than a television series. It's an escape, yes, but it's also a way to expand the mind and see things in new ways.
"Rutherford Falls" Season 2 is now streaming on Peacock.