Did The Duggar Kids Ever Get An Allowance?
Despite their reality TV fame, there's a considerable difference in how much every Duggar is really worth, but the family is still undeniably wealthy, particularly in the case of patriarch Jim Bob Duggar. Celebrity Net Worth puts him at an estimated $3.5 million, indicating the reality star's expansive real estate and political careers, as well as his earnings from "19 Kids and Counting" and spinoff "Counting On." Reality TV producer Terence Michael estimated, in an interview with E! News, that the family stood to earn around $25,000 to $40,000 based on TLC's budget of $250,000 to $400,000.
Naturally, as their show increased in popularity, the budget ballooned and the Duggars' earnings increased too. And yet, in 2020, Jill Duggar Dillard revealed she had to hire a lawyer to get paid what she was owed. Per People, Jill who — alongside sister Jessa — headlined "Counting On," didn't earn a penny until she quit in 2017. "That's when we got an attorney involved and finally recovered some of the money," Jill revealed. Her husband, Derick Dillard, clarified they didn't get everything, admitting the resulting payment was "a little more than minimum wage" in a video posted to their YouTube channel. 
Still, the couple was grateful to finally receive something for their troubles, especially considering Jim Bob seemingly stood to earn the most from all their hard work. But, what about on a family level? Did the Duggar kids ever get an allowance?
Jim Bob and Michelle Duggar put their children to work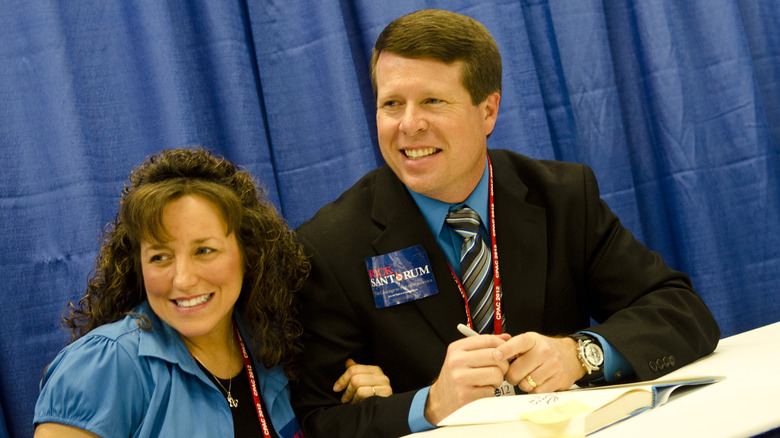 Kris Connor/Getty Images
As Cheat Sheet reports, when the Duggars first appeared on TLC, they featured in specials aimed at helping viewers understand how their massive family functioned on a day to day basis. Most pertinently, we learned the Duggar household operated under what was known as a jurisdiction system, which tasked each kid with keeping a corner of their home clean and tidy rather than giving them specific chores to do, such as washing the dishes. In other words, one kid had to keep the bathrooms clean, another had to do the laundry, and so on.
Per their family book, "The Duggars: 20 and Counting!," Jim Bob Duggar paid the children a measly three cents each for their various chores, regardless of how big or small the job was. According to Michelle, the older kids quickly figured out how to earn $21 per month by getting all their chores done as quickly as possible. However, this included schoolwork too, rather than the Duggar children having to somehow fit in hundreds of jobs a month. 
They could also earn money for less obvious things, such as when Josie was gifted a dollar for pulling out one of her baby teeth (via YouTube). Sadly, Jim Bob made it clear the kids weren't offered money for every lost tooth, and it was simply on a case-by-case basis.
The Duggars' parenting methods have raised eyebrows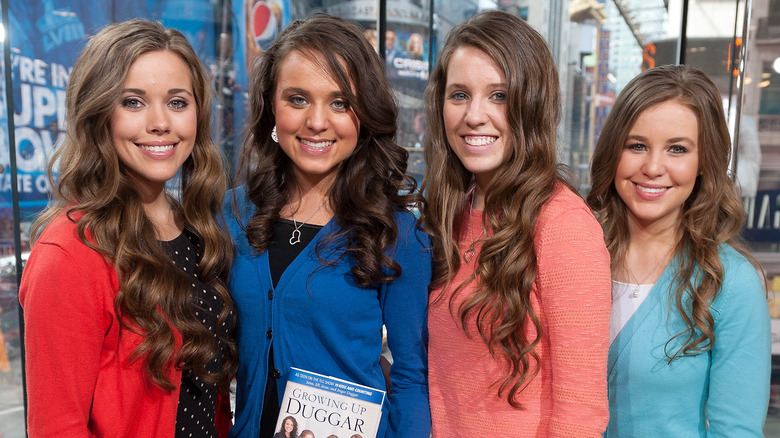 D Dipasupil/Getty Images
Fans were understandably pretty shocked by the hardcore chore schedule, but this isn't the first time the famous family has come under fire for their approach. The Duggars' "blanket training" technique is concerning because it advocates spanking your children, per the Without A Crystal Ball Instagram page. As Monsters & Critics details, there are tons of strict, arguably questionable rules the family — and particularly the women — have to abide by, including an uncompromising abstinence policy. 
Aside from being homeschooled and kept mostly sheltered from the outside world, the Duggars aren't allowed to listen to secular music, while any movies or television they watch are closely monitored. They're not even allowed to dance, in fact. As The U.S. Sun notes, in recent years, several family-members have broken free of these restrictions, whether that means dressing less modestly or simply enrolling their children in regular school and even posting PDA-packed photos on social media. 
Moreover, the Duggar daughters are notably straying from how their parents raised them when it comes to their own children. Jessa Duggar Seewald confirmed in an interview with Us Weekly, "I tend to do some things differently than my mom did." As Jessa reasoned, "That's the beauty of the individual family. No one is identical." Hopefully, she'll pay her kids more for their chores when the time comes, too.