The Truth Behind Kelly Thiebaud's Annoying On-Set Habit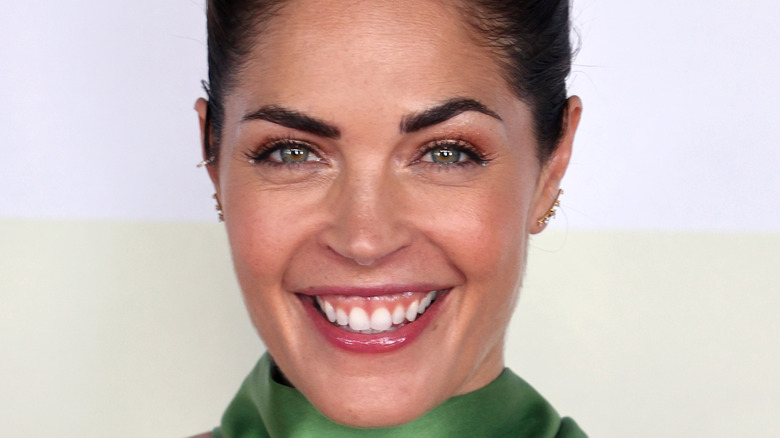 Kevin Winter/Getty Images
"General Hospital" fans fell in love with Kelly Thiebaud when she was cast as Dr. Britt Westbourne in 2012. The character is a notorious troublemaker, earning her nicknames including "The Britch" and "Dr. Evil," per Soap Central. Yet Britt managed to redeem herself when she helped Anna (Finola Hughes) and Finn (Michael Easton) capture her mother, Dr. Liesl Obrecht (Kathleen Gati). In 2018, Thiebaud  — and subsequently Britt — left Port Charles, but returned in 2020 to everyone's delight.
"Frank [Valentini, GH's executive producer] reached out to me at the beginning of this year and mentioned that the writers wanted to bring me back for a bit. I said, 'Of course I will! I would love nothing more than that!'" Thiebaud told Soap Opera Digest, adding that the fans are "a huge reason why I always enjoy going back.... Even if it's just for a couple of episodes they always seem to really enjoy seeing that character and that makes it more fun and exciting for me."
Of course, Thiebaud was also happy to be once again acting alongside many of her costars. "It was amazing to work with Steve [Burton], I miss him. Kathleen Gati is the best, and I love Nicholas [Chavez], he has been killing it as Spencer," she told Digital Journal. 
But Thiebaud admits that her fellow actors might find one of her on-set habits a bit annoying.
Kelly Thiebaud likes to joke around with her costars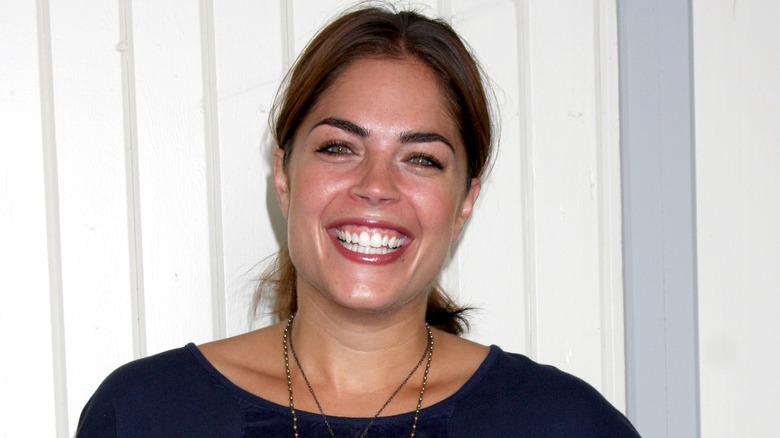 Kathy Hutchins/Shutterstock
Kelly Thiebaud has revealed the one habit her "General Hospital" costars might find irritating. "I'm known to make inappropriate jokes," she said, per Cheat Sheet. "I like to make people laugh. Sometimes I unintentionally do it when other actors are trying to get to an emotional place, and I know that can be annoying."
The actress, who has also appeared on "Days of Our Lives," "Station 19," and "The Secret Life of the American Teenager," probably needed to find some levity after her character, Dr. Britt Westbourne, was recently diagnosed with Huntington's Disease, which has made her fearful of finding love. "I think because it is such an ugly disease, what happens to a person, she's also thinking about that," she told Soap Opera Digest. "They're going to see this whole other side of her that she can't control. It's very fear-based."
The storyline has given Thiebaud the chance to really showcase her acting skills, which has led to her being nominated for Outstanding Supporting Actress in a Drama Series at the 2022 Daytime Emmys, which will air on June 24. "What the...!!!!! Omg!!!! I'm so excited! Wowowowow. Thank you!" Thiebaud shared on Instagram when the nominations were announced.
Kelly is having a lot of fun playing Britt Westbourne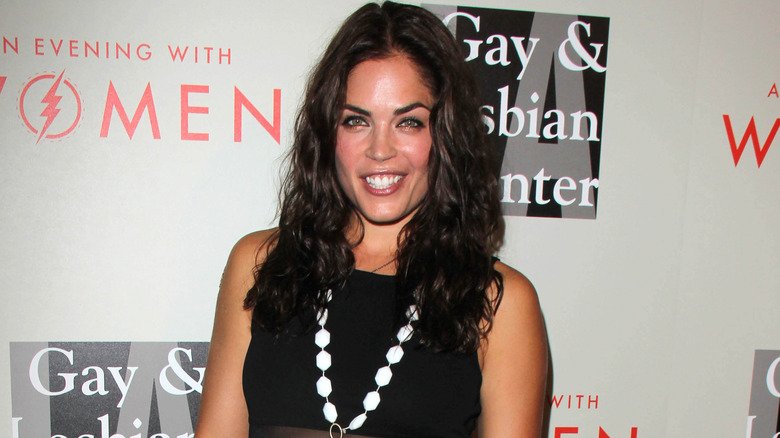 Kathy Hutchins/Shutterstock
Kelly Thiebaud is thrilled about her first ever Daytime Emmy nomination (per Digital Journal), and is grateful to the powers that be at "General Hospital" for entrusting her with the character of Dr. Britt Westbourne. "There is so much to love about my character Britt," she told Digital Journal. "The show gives me a lot of flexibility with how I play things. They really let me tap into my own goofy side and my sense of humor and they allow me to bring that to the show, and that is unique, fun, and different to Britt."
Thiebaud — who was engaged to her former costar Bryan Craig before the two split in 2016 — also appreciates the support she gets from fans, especially those who sent messages after her character was diagnosed with Huntington's Disease. "Thank U to all the people who have reached out 2 me about their personal stories w/ Huntington's disease," she wrote on Twitter. "It breaks my [heart] 2 think about what you and ur families have gone through. Britt's story is for you and Im honored 2 tell it. Thnk U 2 the #gh writers 4 giving me this moment."