The Truth About Lea Michele's Haunted House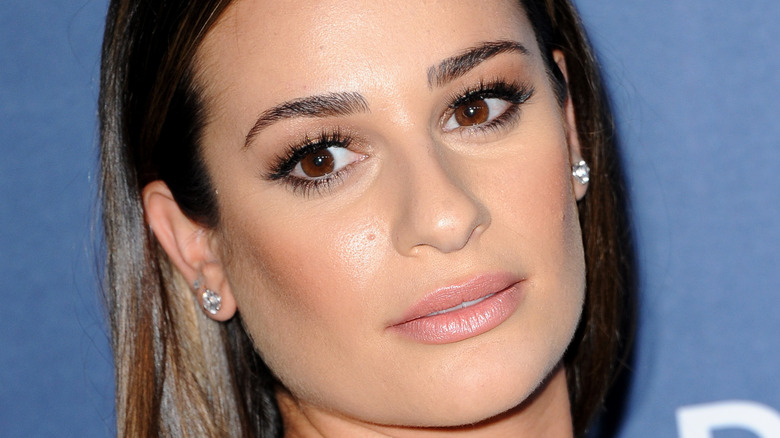 Tinseltown/Shutterstock
Lea Michele has settled comfortably into life as a mother with her husband, Zandy Reich, having moved back to the East Coast to their "longtime family home" (via Penta). But during her early twenties, the singer and actress had a less than inviting experience living in her New York City brownstone apartment. It took her a while to figure out exactly what was happening, but as she continued to hear a woman singing scales and warming up, Michele concluded that her apartment was haunted.
"I feel like a lot of people say, 'Yes, I saw a ghost' but I really, truly had a ghost in my old apartment," Michele said during an appearance on "A Little Late With Lilly Singh" in October 2019 (via People). "Like, truly, I swear." When asked by Singh why she didn't pack her bags straight away, Michele said she realized that she was probably "that girl" who ends up being the first killed in horror movies. "Am I that girl? I'm the one? I'm the one that's like, 'We'll wait another day', and then nope! Bad idea!" she concluded.
Lea Michele thought her spooky experiences were all in her head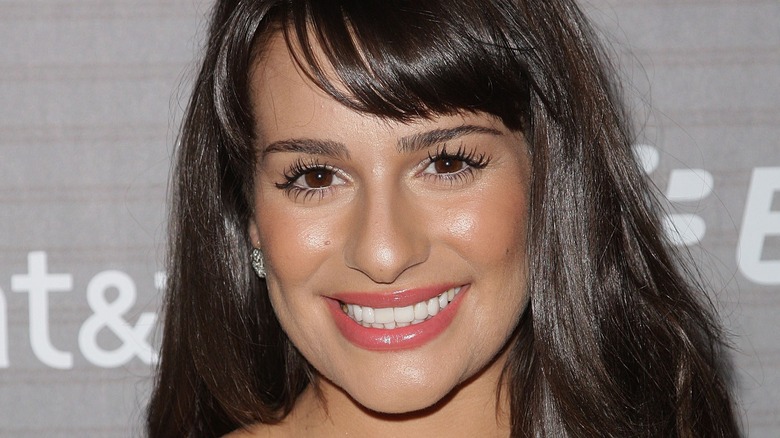 Everett Collection/Shutterstock
This wasn't the first time Lea Michele spoke about her spooky dealings with ghosts. She went into further detail about her haunted apartment on "The Ellen DeGeneres Show" in October 2012 (via YouTube), a few months after getting rid of it. "It was just getting a little bit too much," Michele explained. "When I first moved in, I would hear what sounded like a woman warming up and doing scales. But it was the top floor; it wasn't surrounded by any other buildings, so there was really no way it could be anyone."
For a while, Michele resigned to the fact she was probably imagining things. But one day, something major happened. "I'm on the bottom floor of the apartment, and I hear all this noise upstairs. It sounded like a window burst open," Michele said. "I go up there, and it was silent. There was nothing at all up there; it was so quiet." But then the window burst open again right in front of her, and she started apologizing to whatever was haunting her apartment.
Feeling like she needed to "show it to people," Michele invited a friend over without telling him it was haunted. "He called me, and he was like, 'Is something up with this place?'"
The singer and actress decided to leave her haunted house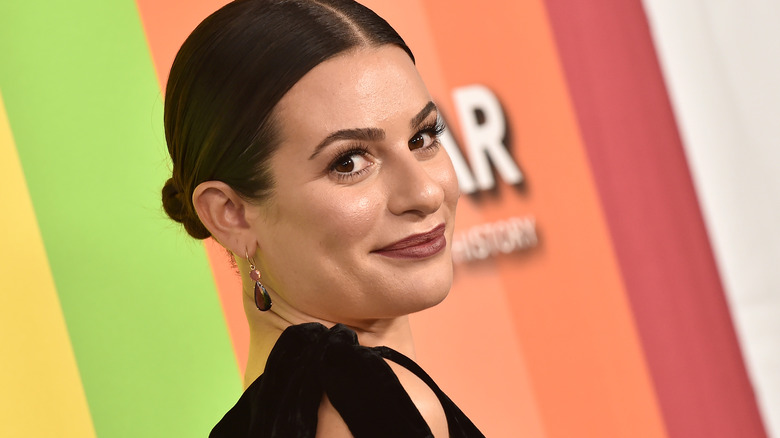 DFree/Shutterstock
After some digging, Lea Michele discovered that the apartment "used to be a nunnery in the early 1900s," as she explained to People. "I moved out so fast. Let me tell you, I was out of there," the actress said. Not only that, but the nunnery's Mother Superior happened to have been the one living in her apartment, as she told Ellen DeGeneres (via YouTube). "I was like, 'I'm outta here. Screw that.'"
Following that experience, Michele moved to California. While it was obviously for career reasons, you can't help but think those ghostly experiences may have had some sway in the move. Anyway, she settled into a four-bedroom, four-bathroom home in Brentwood's Mandeville Canyon, which she listed for $3.15 million in 2020, according to People. She gave a tour of the house to InStyle in 2016 for their "Home & Design" issue (via People), calling it "the greatest blessing." 
"If you had told me years ago that I, a girl from the Bronx, would someday live in this beautiful home ... it really is the greatest blessing," she said. "I fell in love with this place the minute I saw it, just being so far from people and really being in nature and in the mountains. It's spacious and you see so much green. This house is healing."