Meghan Markle's Bullying Controversy Fully Explained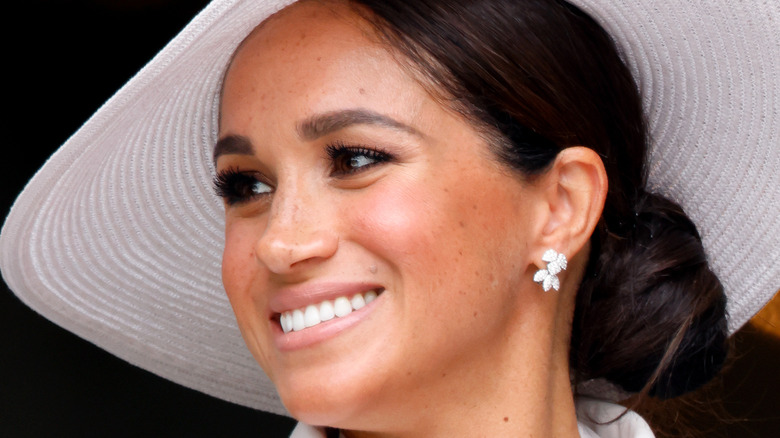 Max Mumby/indigo/Getty Images
It seems attention and speculation follow Meghan Markle wherever she goes. Even after she and Prince Harry left their full-time roles as royals and moved to the U.S., rumors and backlash about Meghan's time as a working royal have arisen. 
With questions circling around how Meghan Markle gets along with each member of the royal family, a leaked report revealed that Buckingham Palace allegedly investigated bullying claims against Meghan, according to Deadline. The Sunday Times recently reported that the investigation led to new "policies and procedures" around how royal staff should be treated. The paper maintains that there are no current plans for Kensington Palace to publish the official report, though, a move that has angered Meghan's fans and caused an uproar on Twitter with the hashtag #RoyalFamilyLied circulating on the site. 
Now, it seems there will be no definitive closure for the public or the Duchess of Sussex after the controversy.
Alleged claims about Meghan Markle from palace staffers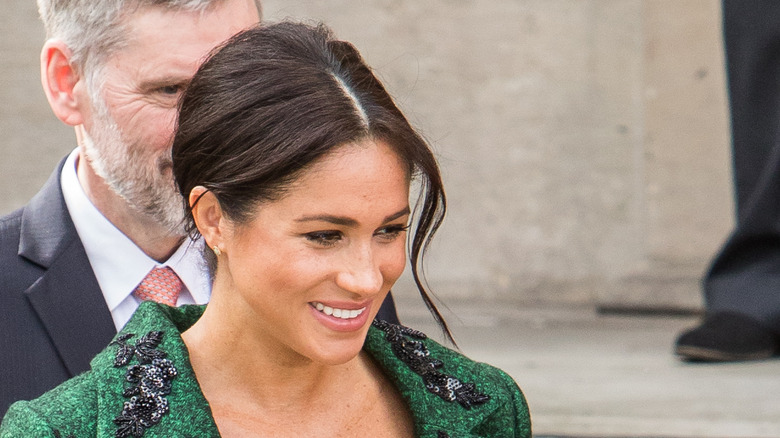 Mr Pics/Shutterstock
The bullying controversy between Meghan Markle and the royal family and its staff arose in March 2021 when The Sunday Times reported that palace employees claimed that the royal had interacted with them using bullying behaviors. The alleged incident had apparently occurred in 2018, culminating in an email from the communications secretary of the time, Jason Knauf. "I am very concerned that the Duchess was able to bully two PAs out of the household in the past year," Knauf reportedly wrote in an email. "The treatment of X [unnamed] was totally unacceptable." 
The email sparked accusations that the Duchess of Sussex was difficult to work with. Meghan's team called the claim a "smear campaign" because of the report's timing, as it came right before Meghan and Prince Harry's interview with Oprah Winfrey, which was expected to be the biggest royal tell-all since Princess Diana's controversial interview with Martin Bashir in 1995, according to Newsweek.
Meghan Markle supporters claim that the #RoyalFamilyLied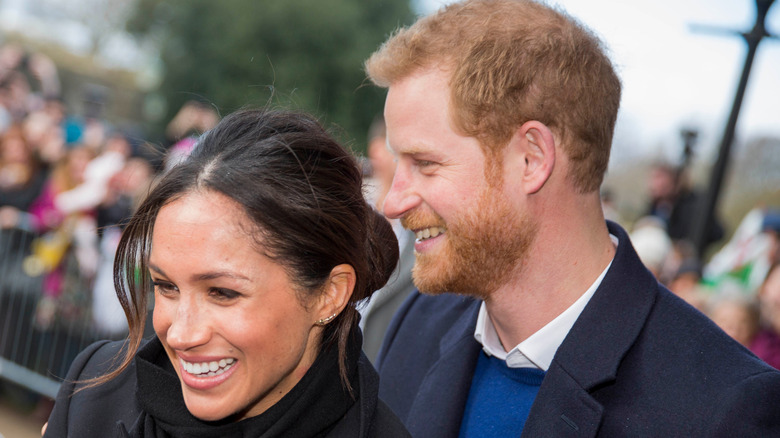 ComposedPix/Shutterstock
Meghan Markle's lawyers said the bullying claims were "just not true," according to iNews. Her lawyers weren't the only ones to come to Markle's defense. Her "Suits" co-star Patrick J. Adams published a Twitter thread defending the actor and her workplace professionalism. "Meghan Markle and I spent the better part of a decade working together on Suits. From day one she was an enthusiastic, kind, cooperative, giving, joyful and supportive member of our television family," Adams wrote on Twitter. He called the allegations against Markle "racist, slanderous, clickbaiting vitriol," pointing out that, while pregnant, she had to move to another country "in order protect her family and her own mental health."
Since the results of the investigation into the bullying claims are being kept private, royal watchers can only speculate about how the royal family and its staff treat one another. However, fans of Meghan have embraced the news as another example of the monarchy's rumored attempts to save its reputation.
"I want to remind everyone that the #RoyalFamilyLied on Meghan & that bullying investigation was a complete sham," tweeted one supporter, calling it a way to "smear" Meghan's reputation. Another wrote, "No one has a negative thing to say about meghan from before she got married. She gets married into a family with a history of abuse, backstabbing, manipulation ... and she's all of a sudden an agent of chaos that managed to bully the entire monarchy? #RoyalFamilyLied."