Prince William Has Something To Say To Royal Fans After Turning 40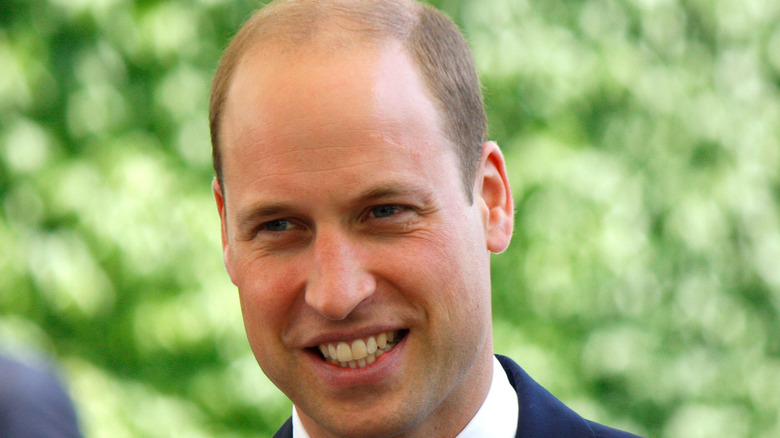 360b/Shutterstock
Prince William has turned 40, marking a milestone birthday for the heir to the British throne. Marking this occasion shortly after the previous milestone of the queen's Platinum Jubilee, the palace shared some sweet photos of the royal across the ages from youth to present. A statement on the royal family's Instagram account reads, "Happy 40th Birthday to The Duke of Cambridge! Prince William Arthur Philip Louis is the elder son of The Prince of Wales and Diana, Princess of Wales. He was born at 9.03pm on 21 June 1982, at St Mary's Hospital, Paddington, London. A bulletin, placed on the gates of Buckingham Palace announced that he weighed 7lb 1 1/2 oz."
The official Instagram account of The Prince of Wales and The Duchess of Cornwall added to these wishes with some of their own favorite snaps of father and son throughout the years. The message is quite simple, "Wishing The Duke of Cambridge a very happy 40th birthday!"
Fans of both the monarchy and the Duke have been quick to reply with their own well wishes including the Commonwealth War Graves account which commented, "Happy birthday to HRH the Duke of Cambridge from everyone at the CWGC." The comment prompted a sweet fan reply of, "Aww this is so sweet! Happy birthday to HRH Prince William The People's Prince ...great pics! Good things ahead."
Prince William thanks all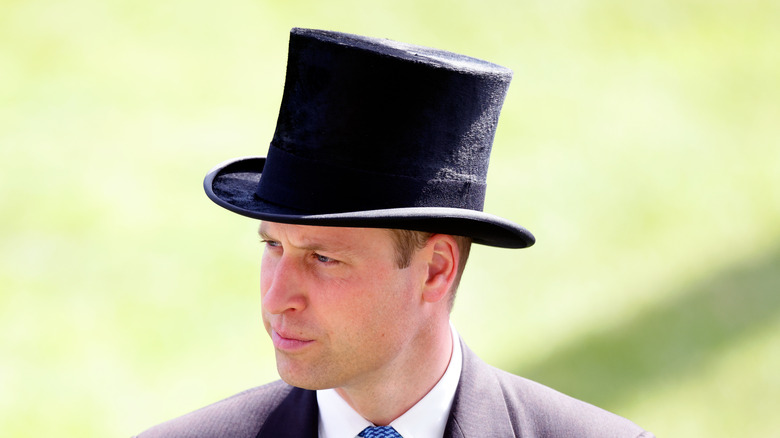 Max Mumby/indigo/Getty Images
Prince William responded to his well-wishers on Twitter, writing, "Thank you for all the happy birthday messages today! W"
Prince William turning 40 marks changes in an aging monarchy. By that age, his grandmother Elizabeth II had already been queen for 15 years, as noted by the The Washington Post. As second in line to the throne, it is possible that William may not ascend to the kingship until his later years if his father Prince Charles has a similar longevity to his famed parents. 
Newsweek notes that as the Duke of Cambridge continues to take on more royal duties in preparation for both his and his father's move towards the head of the monarchy, the royal can only move up in the line of succession — not down. In addition, while he will become the "heir apparent" after Prince Charles becomes King, he will not necessarily also become the Prince of Wales.
These subtle changes bring into light the reality of an eventual millennial monarch and the evolving roles of the royal family in Britain. Despite what the future may hold, today marks a milestone occasion for the prince — happy birthday!