Prince William Will Reportedly Share The Spotlight At His Belated 40th Birthday Party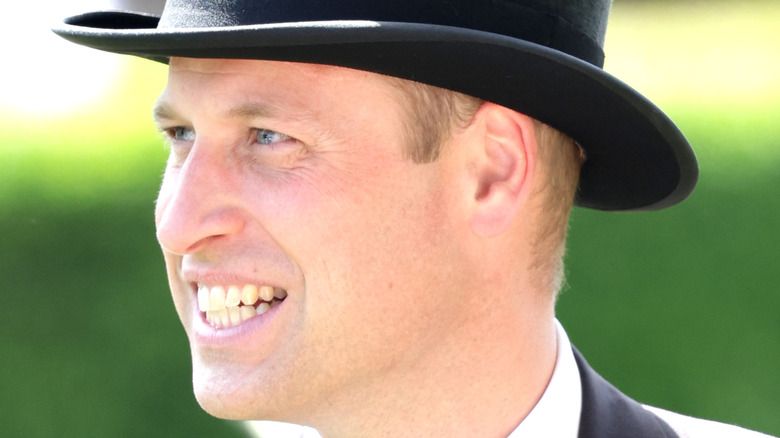 Chris Jackson/Getty Images
When Prince William was born 40 years ago, he knocked the queen's son Prince Andrew down a peg in the line of succession, and the newborn became second in line to the throne. William has thanked fans for the 40th birthday well wishes via Twitter, and the Clarence House Twitter account, an official platform for Prince Charles and Camilla Parker Bowles, wished William a happy birthday with some sweet pics of William and his dad through the years. Pretty standard social media posts for a birthday, but Wiliam is royalty after all, and he's getting a commemorative coin for the occasion. Issued by the Royal Mint, the £5 coin features William's face; never before has a second in line to the throne been on a coin by themselves, per The Guardian. He was previously featured with Kate Middleton on a commemorative coin for their wedding.
While she didn't get her own coin, Kate's image also had a public role when she turned 40 in January 2022 in the form of three royal portraits. The pictures, including one of Kate wearing jewelry that belonged to Princess Diana, will end up in their permanent home at the National Portrait Gallery in 2023, per People. Despite the impressive jewels and gowns worn by Kate in her 40th photos, she had a low-key celebration since COVID-19 restrictions were in place on her actual birthday.
The queen will host a joint 40th birthday for Prince William and Kate Middleton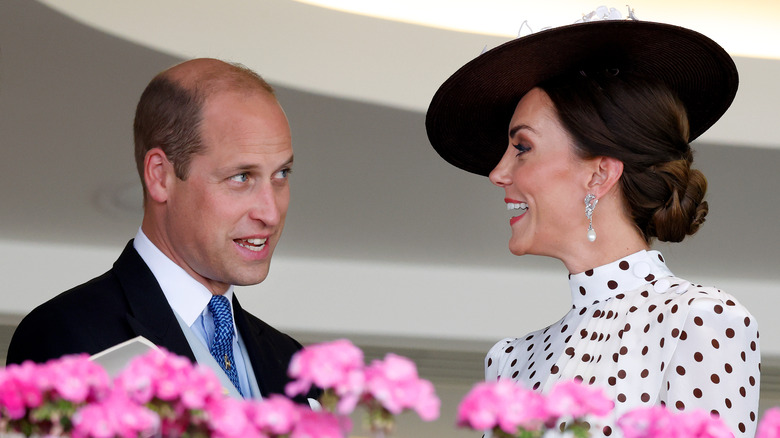 Max Mumby/indigo/Getty Images
But it turns out that there's a bigger birthday bash on the horizon. Later this summer, it's been confirmed that The Duke and Duchess of Cambridge will be having a joint 40th birthday celebration hosted by the queen at either Sandringham Estate or Windsor Castle, per the Daily Mail. While the queen is officially the host as one doesn't just throw a party at either of those locales without the queen's permission, whether she will be in attendance will remain a question until the day of considering the 96-year-old monarch's ongoing mobility issues, via Mirror.
It's likely that Prince William and his family are doing something for his 40th birthday today, with the upcoming larger party to look forward to, which would be in keeping with how the queen celebrates her birthday. Queen Elizabeth was born on April 21, but the public celebration for her birthday is on a Saturday in June and features the Trooping the Colour parade. Celebrating the monarch's birthday with a parade in June goes back to 1748 with King George II, via Town & Country.