Katherine Schwarzenegger Shares A Rare Glimpse Of Family Life With Chris Pratt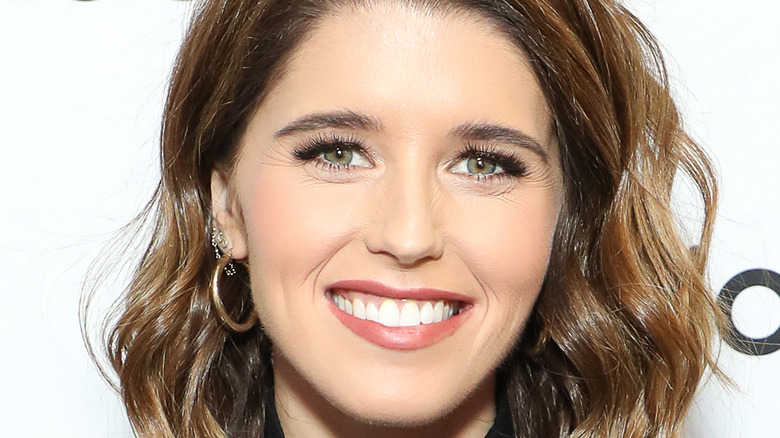 Arturo Holmes/Getty Images
Katherine Schwarzenegger and Chris Pratt are clearly happy at home. The proud new second-time mom took a moment to share some sweet snaps of the family's life in some delightfully candid photos. This couple is clearly on the same page, enjoying their partnership since the two began dating in 2018. As shared with Us Weekly and other reporters during a virtual fireside chat in April 2020, Schwarzenegger said, "I'm a big communicator. I got married last June, and just communication constantly is, like, really the most amazing gift you can have, I think, in a partnership and in a relationship. ... I don't like to go to bed angry. And we both are the same way."
After marriage, the Schwarzenegger-Pratt family has continued to grow. The couple announced the birth of their first daughter in August 2020 (joining Pratt's son Jack with Anna Farris) sharing on Instagram, "We are beyond thrilled to announce the birth of our daughter, Lyla Maria Schwarzenegger Pratt. We couldn't be happier. Both mom and baby are doing great. We are extremely blessed." A second daughter joined the family in May. Again, the birth was shared on Instagram, with Pratt writing, "We are so excited to announce the birth of our second daughter, Eloise Christina Schwarzenegger Pratt. Mama and baby are doing well. We feel beyond blessed and grateful."
Schwarzenegger's recent photos give us a glimpse of both new baby and their happy home life.
Home with the Schwarzenegger Pratts
Motherhood suits Katherine Schwarzenegger, and she's loving it. "I feel really comfortable being a mom," she told Verywell Health after the birth of her first child. 
It's clear that she's still making the most of her home life from her recent Instagram upload of photos from the past couple of months. She captioned the series with "May and June" and a heart arrow emoji. A highlight is a glimpse of tiny baby hands and feet. Fans are loving these first glimpses of baby Eloise, commenting, "Those little legs [hearts] simply the best." Another fan adds, "Ok those socks are the cutest thing" while yet an additional follower enthuses, "Love all of these people so much."
The other photos in the upload show a more insightful glimpse into the Schwarzenegger-Pratt household. A chunky toddler hand picks a flower growing in sidewalk cracks, showing an appreciation of the little things. A moon rising over a sunset evokes a feeling of peace. Chris Pratt is seen cooking for the household, sharing the life and responsibilities at home. Tidbits of daily life help tell a story with flowers, a basket, a foamy beverage with a smile, supplements, and breast milk and homemade lactation cookies too. The "photo dump" is rounded out with a throwback pic of a sweet girl and her dolly — perhaps a young Schwarzenegger? 
Fans are loving this peek behind the curtain of this Hollywood couple and sharing congratulations again on the new addition.