Dean Butler Reveals His Favorite Little House On The Prairie Episode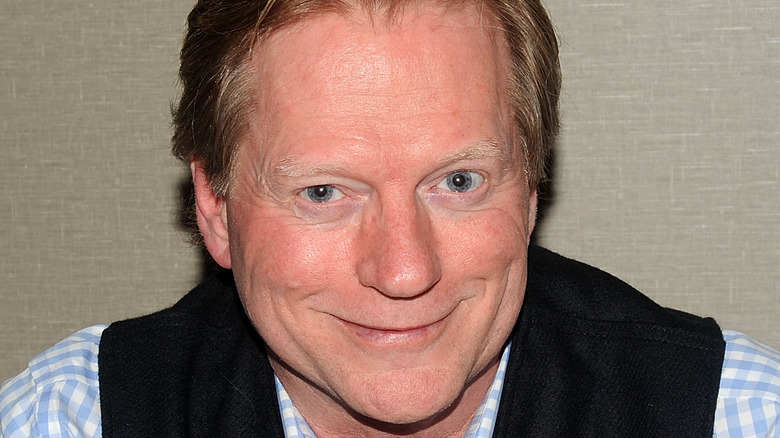 Bobby Bank/Getty Images
We may receive a commission on purchases made from links.
Laura Ingalls Wilder's nine books worth of stories, inspired by her life growing up in the midwest in the 1870s to 1890s, have sold over 60 million copies in the form of the "Little House" series, per the official "Little House on the Prairie" website. Spinoffs of the books have included a 2005 Disney mini-series, a stage musical, and most notably, the long-running NBC show "Little House on the Prairie." The show's premiere was in 1974, and it followed the life of Laura "Half Pint" Ingalls — played by Melissa Gilbert — and her family as they tackled building a life on the prairie near the town of Walnut Grove, Minnesota. The show received 16 Emmy nominations — including one for Outstanding Lead Actress in a Drama Series for Melissa Sue Anderson as Mary Ingalls — and it won four times, twice for Outstanding Music Composition and Outstanding Cinematography, via Emmys.
Running from 1974 through 1983, the show was called "Little House: A New Beginning" for the final season when Michael Landon, who played Charles "Pa" Ingalls and Karen Grassle, who played Carolina "Ma" Ingalls, departed the show, as per Deadline. It was for that ninth season that the focus shifted more to Laura Ingalls Wilder and her husband Almanzo Wilder, played by Dean Butler.
Dean Butler's favorite Little House episode was a turning point
Laura's eventual love interest Almanzo first showed up in the show as the brother of the new school teacher in the Season 6 premiere "Back to School," per IMDb. Dean Butler talked with Daily Planet about his time on the iconic show, and he revealed the favorite episode that he was in was Season 6's "Sweet Sixteen," which is about — you guessed it — Laura's 16th birthday. Butler likes that episode because, as he recalled, "It was a huge turning point for Melissa Gilbert as Laura and it was a turning point for me in the work I was doing as Almanzo and it was a huge turning point in the series." That turning point moment was the first kiss between Laura and Almanzo.
It was also 15-year-old Gilbert's first kiss ever; Butler was 23, per IMDb. In a joint interview with Gilbert and Butler on Hallmark Channel's "Home & Family" talk show, Gilbert said that before the kiss, she was "terrified" and she also pointed out that it must have been "a huge responsibility" for co-star Butler. For his part, he called Gilbert "brave" for having her first kiss be in character and on-screen. It sounds like she had to be brave because apparently in the background, Gilbert's mother was audibly crying, per Stars In The House.
Dean Butler has helped preserve Almanzo Wilder's childhood home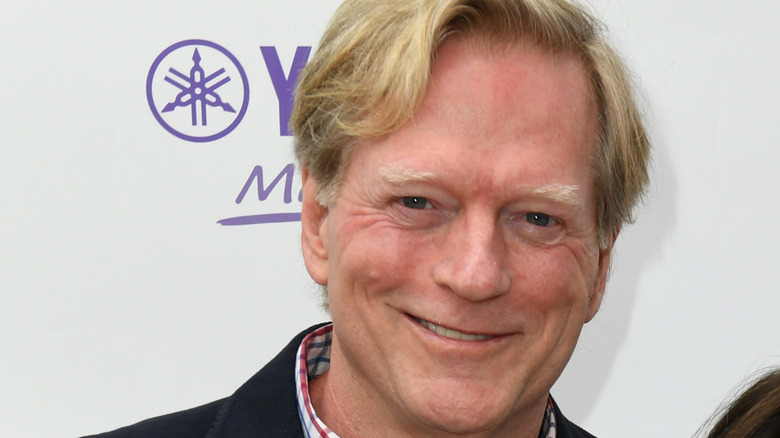 Jc Olivera/Getty Images
Dean Butler said that he had no idea that Melissa Gilbert was at all nervous for that first kiss, noting her professionalism on-set, according to Daily Planet. Butler also said that coming into a show that was already established and popular "really was a blessing," and has stayed connected to the "Little House" world over the years. He directed, produced, and narrated the 2014 Family Friendly Productions one hour documentary "Little House on the Prairie: The Legacy of Laura Ingalls Wilder." He's also gone to visit the childhood house of his character's namesake in Malone, New York, and he's done work to help preserve it, per PBS. The Almanzo Wilder Farm, as its known, includes the restored 1840s farmhouse amidst 84 acres that includes a visitor center, museum, orchard, and nature trails.
There is reportedly a reboot of "Little House on the Prairie" in the works with Anonymous Content and Paramount Television Studios, per EW. No word for when it might air or if any of the original cast would be involved at this time.