The Cast Of All Star Shore Compares Their Reality Show Experiences - Exclusive Interview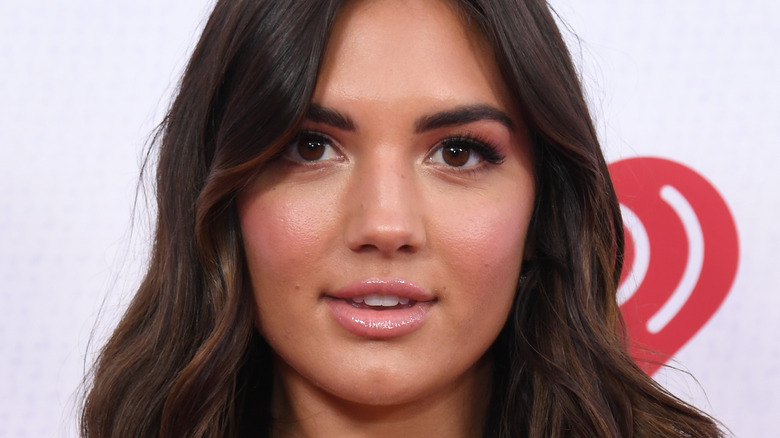 Jon Kopaloff/Getty Images
The new Paramount+ series "All Star Shore" features your favorite reality TV personalities from shows like "Jersey Shore," "Love Is Blind," "RuPaul's Drag Race," "Bachelor in Paradise," "Geordie Shore," "Love Island," and "Rio Shore." They're all coming together for the first of its kind party-style competition series with the stars competing in games like "Party Pong" and "Shots and Found."
Prior to the series release on June 29, members of the cast sat down for an exclusive interview with The List. Giannina Gibelli of "Love is Blind," Blake Horstman of "Bachelor in Paradise," and Vanessa Vanjie Mateo (or Vanjie) of "Rupaul's Drag Race" all discussed their experience coming onto the new show. The reality stars shared how different "All Star Shore" was from past shows they've been on and what made them want to go on reality TV again. They also opened up about the most challenging elements of the show and what they learned from the rest of the cast on the series.
How All Star Shore was different from their past shows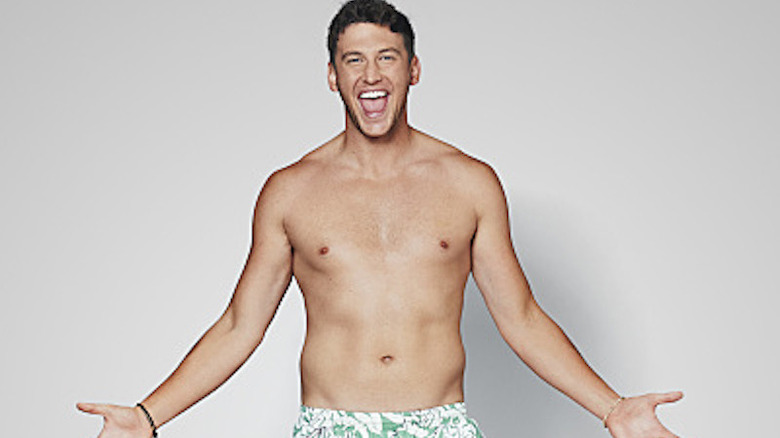 Gerardo Valido/Paramount+
Blake, going into this show, did you have a different mindset than you had on "Bachelor in Paradise?"
Blake: Yeah. One of the coolest things about this show, at least for me anyway, was [the fact that] it was a competition show. I told myself I'd never do a dating show again, so this was something completely different. I went in with a completely different strategy, so it was really exciting getting ready for this compared to Paradise or another show like that.
Do you feel like that mindset stayed the same throughout or were there any changes maybe?
Blake: No. I did meet somebody pretty special, and you have to tune in to see it, but it was an environment where I could really let my guard down more than any time I've ever had on reality television. It was something special to me, and it worked really well. It wasn't what I expected necessarily, but I really enjoyed it.
Vanjie, you were coming on this from "Drag Race," so you've been in a very competitive setting before. Do you feel like that gave you a leg up on the competition at all?
Vanjie: Kind of, because I'm already competitive by nature. I like to compete, but when I signed on to do the show, my mindset was, "I'm going to go party." I didn't really think I was going to be running up and down the beach, wearing things, and doing all this athletic stuff. I'm thinking, "If they're inviting me, I don't think it's going to be that kind of a challenge." What did I know?
Giannina, this is a very different show than "Love is Blind." What was that change like for you coming on?
Giannina: It was so refreshing. Let me tell you, I was like, "You know what? I'm not even going to think about it. It's not a dating show, so I don't have to involve my heart." That was what really drew me to the show. I'm going to go have fun and party. I was supposed to do something else afterward, and that was going to be a little bit more intense. I was like, "This is it; this is where I can let my hair down and let loose." With "Love is Blind," it felt similar because it was the first of its kind, that first social experiment. I was really attracted to ["All Star Shore"] as well because it's the first ever party competition show. I like being the first. I'm just as competitive, so I want to be the first of everything. That really made me excited to do it.
What made them feel ready to go on another reality show?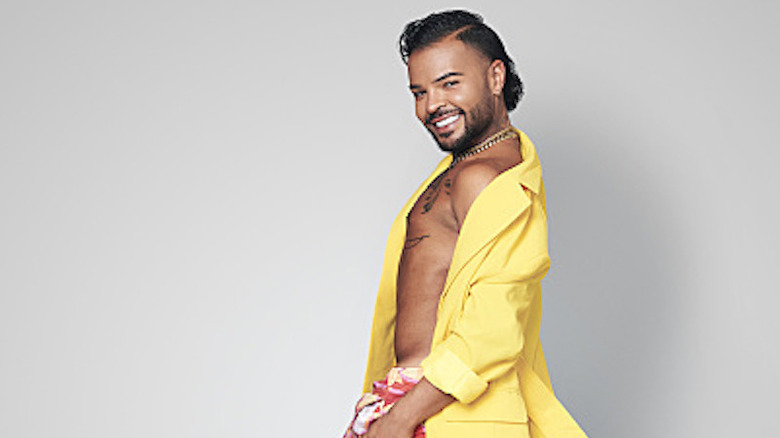 Gerardo Valido/Paramount+
For all of you, what made you decide that you wanted to go on a reality TV show again?
Blake: Honestly, I never thought I'd do another show. I really didn't. I didn't think I'd do another reality TV show; that part of my life was [in] the past. When I got approached by this show, it was very different [from] what I've ever done, and I wanted it, almost in a weird way, that I challenged myself if I could ... be in that environment again, an environment like that, I'm very competitive. I liked the challenge of competing against each other.
I really liked the idea of all the different cultures and all the different reality stars from all over the world, the different shows and how that was going to work out. There was a lot that intrigued me about this show. Ultimately, that's why I decided to sign on.
Vanjie: I decided to sign on because I wanted to do something outside of "Drag Race." I didn't want to go do "All-Stars" yet ... it was a great opportunity. We were going to be all the way by the motherland in Africa. I was going to be pretty much on vacation, running around, getting to meet all these people from different shows, and open up my horizon outside of "Drag Race." This is a blessing, and ... to drink and then get paid for it? I ain't going to pass that up.
Giannina: I didn't know that ... I love being in front of the camera. It's my happy place. I've always wanted to do TV, but I wasn't expecting to do this. I was supposed to actually be living in Europe at the time, and I didn't. Last-minute things got in the way, and I got this call like, "Hey, do you want to go to the coast of Africa and party and meet people from around the world?" I was like, "How did I somehow manifest this?" It sounds perfect — exactly what I wanted to do. I really wanted to meet like-minded people and to come from so many different shows into all in one, I thought that was going to be way better than not seeing somebody from the other side of the wall for 10 days. It's like, "Oh my God, I can interact with people." I was really excited.
All Star Shore brings a lot of big personalities together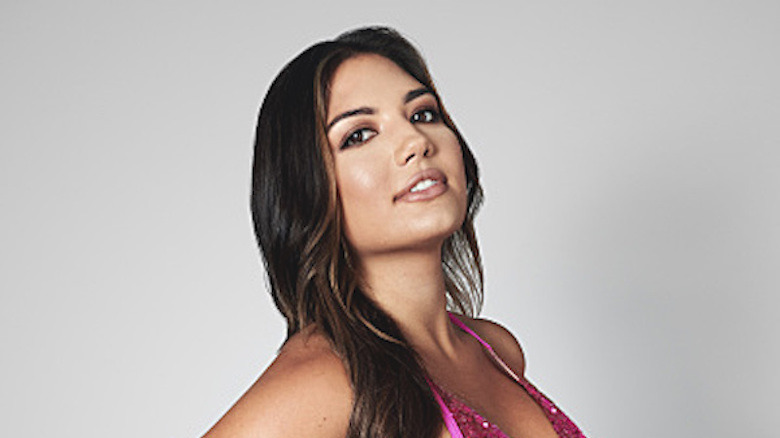 Gerardo Valido/Paramount+
As you said, there are people coming from all these different shows. It was definitely a lot of big personalities coming together. What was that having everyone meet and blend like that?
Blake: I was a little bit shocked. It was a little bit of shock at first. I remember there was a moment I was doing an interview, and I was like, "Well, I'm not on ABC anymore. Where am I?" I loved it. I absolutely loved it. I loved meeting everybody and huge personalities and good people. Everybody mostly was really good souls and stuff. They liked to have fun, and it was a lighthearted environment. I really enjoyed that based on what I've done in the past, it was very serious. It was awesome. I love meeting everybody, and it's something I would do again. I can't say that about all the shows I've done.
Vanjie: Not only are we from all different kinds of shows, but also, culturally, everyone's so different, so it's a lot of different people. It was a lot to take in, and it was fun. We were all well known, and everyone was pretty successful ... to put us all in one house, it's like putting 12 Beyonces in their mind in one house competing, and everyone wants to get that prima donna treatment. It was a lot, and it was fun. It made me — I would often laugh a lot, and it was amazing to see everyone and complain about the same s*** and then have to run up and down the beach. You get to see some of the people that you guys love watching on TV doing all these kind of crazy activities. It's a kiki.
Giannina: We also started absorbing each other's personalities. First, I'm going to say that it was curiosity, like puppies getting to know each other, like, "Where are you from? You seem familiar," and then all of a sudden, you see us start getting comfortable and start to pick at each other a little bit. You see us forming into a big family. We all have different sayings from around the world and from our own shows, and by the end of it, we were all shouting these random things at each other. Not to spoil anything, but it was really awesome to see how such big personalities could become an even bigger one all together, honestly, because we formed into one.
Blake: I had a British accent when I left.
Giannina: At the end of it, we were all saying this random s***, but yeah, it was great.
What were the biggest challenges they faced on the show?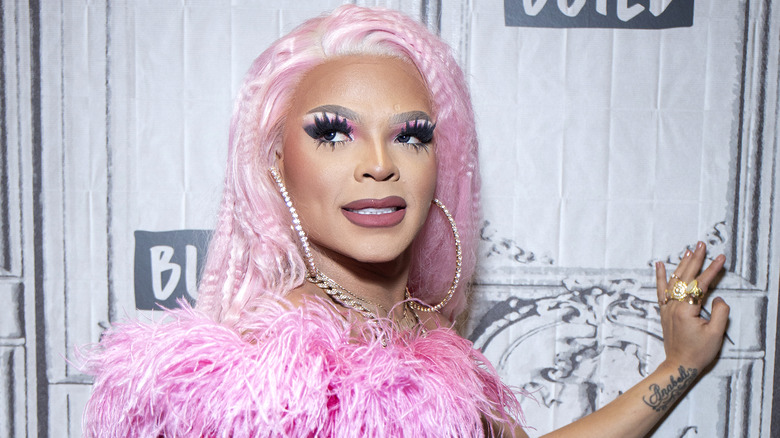 Santiago Felipe/Getty Images
Were there any elements to the show that were more challenging than you expected going into it?
Blake: I don't know all we can say...
Giannina: Yeah. What can I say?
Vanjie: Probably because we were still filming, and [in the middle of the] pandemic. I feel like that was a little bit of a challenge, because we still had to be safe. We were getting tested every day, and the test over there wasn't like the one that [they do here]. They put it up in your brain, tickle it around, and I don't got much to work with, so they were taking what I had left. I feel like doing that was a little obstacle. They were trying to keep the cast and the crew and everyone all safe. They wanted us to do whatever, but at the same time, we have to be really safe.
Giannina: The weather, that to me was the worst.
Vanjie: Oh, yeah.
Giannina: You think it's going to — "I'm in bikinis all day. It's going to be so nice." It's either, you're literally scorching to death, or you're freezing. It was really hard to do that in the morning, then party at night, and then do it all over again and run up and down. It was very hard on your body, honestly. The weather did not make it easy at all. I wasn't expecting that. I thought I was going to be a vacation.
Vanjie: Yeah, we would stay up to 4:00 and have to get up at 7:00 or something. It was wild.
Blake: Yeah, it was lot.
Giannina: I was like, "I'm going to be the first one in the bathroom because there are seven girls in here. I'm going to be the first one."
Vanjie: Right, no hot water if you wait till 8:00.
Giannina: It's like one big frat house.
What they learned about themselves through the competition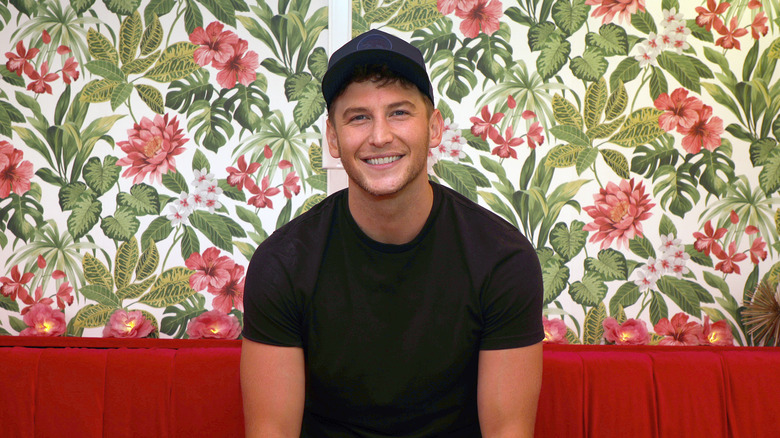 Danielle Del Valle/Getty Images
Do you guys feel you've learned anything from being on the show?
Blake: One of the coolest things was ... when it comes to the culture, there [were] certain traditions or ways people would say certain things or whatnot. One of the coolest things I learned was how the different cultures can affect competition in general and the sayings, like Gi was talking about, or things like that. When I walked away, there was a better understanding of all these different cultures, and that was really exciting. I really liked that.
Vanjie: [It] was the same thing [for me] with the culture, learning everyone's backgrounds and all the different lingos. Also, when you are pushed to do something, you are always surprised at yourself and what you actually can do athletically and even being hungover, drinking, and partying and you could get up and run around, and I was really surprised with myself a lot of the time. I was like, "I don't know if I'm going to be able to do this."
Giannina: I was going to say that for a lot of people, they didn't know what they were capable of until they did it. For me personally, that's a lot to say too, but how awesome it was to be around people and to not feel like ... I felt very connected, and I didn't know that I could do that again after going through "Love Is Blind" and everything. I felt like, "Wow, I can get along with all these amazing people, and I feel very comfortable, and I can push myself to the limit and feel really good mentally." After my experience mentally [on "Love Is Blind"], it was really tough. After this, I was like, "Wow, I'm stronger. I'm more mentally strong." That's what I took out of it, personally.
"All Star Shore" premieres on Paramount+ on Wednesday, June 29. 
This interview has been edited for clarity.