Rutherford Falls' Ed Helms And Jana Schmieding Talk Romance In Season 2 - Exclusive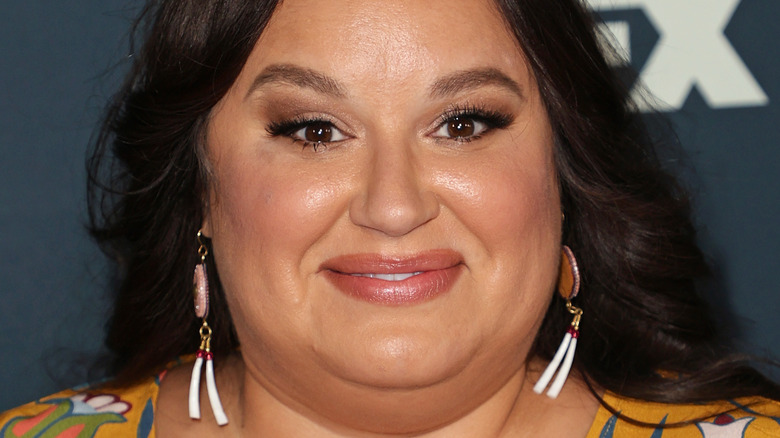 Kevin Winter/Getty Images
When you think of television romance from the last few years, you may quickly recall Netflix's "Bridgerton." After all, the show is not only purely about romance and drama but is also currently Netflix's biggest project ... ever. By that, we mean it's been watched by more people than any other Netflix project recorded in English, per Indie Wire. (The non-English win undoubtedly goes to "Squid Game.")
However, "Bridgerton" isn't the only streaming series delivering heartfelt romance. Peacock's "Rutherford Falls" is introducing more romance in Season 2, meaning that viewers can expect to see some love spark while they continue to learn Native American history and how small-town USA was founded on harm committed against this community.
Bringing this romance to life, of course, are Ed Helms, Jana Schmieding, Jesse Leigh, and Dustin Milligan — among other actors — who immediately enraptured audiences upon the release of Season 1. We got the chance to speak with Helms and Schmieding ahead of Season 2's release, and in an exclusive interview with The List, the two showstoppers teased the romance that awaits viewers this time around the city square.
Rutherford Falls highlights Native American romance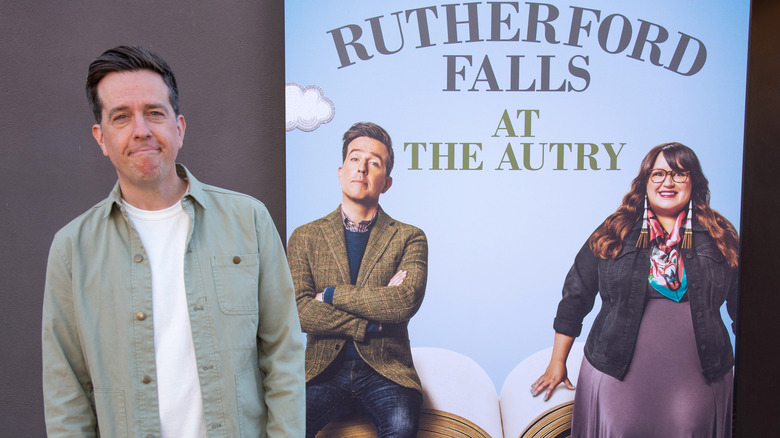 Amanda Edwards/Getty Images
"Rutherford Falls" is educational and funny, but it's also charming and heartwarming. The romance in Season 2 will undoubtedly only double viewers' love for the show. In fact, when asked about the romance this time around, star Ed Helms told The List, "There's a lot of romance for sure, but also some complications to romance, particularly in Nathan's story." 
"We leave Season 1 after some sparks flew with Deirdre, and that's still there in Season 2, but it takes a pretty wild, unexpected turn that is exciting and terrifying for Nathan and the audience," he continued. "Jana can speak to Reagan's story." 
And that she did. "Reagan has a little bit more of a little love triangle going, and we get to see Native romance, which is new for television viewers," Jana Schmieding elaborated. This, of course, works toward the series' mission, which is to showcase Native American history, life, love, hope, and more. Ultimately, too, Helms added, "And through it all, Nathan and Reagan have the friend romance. They're there for each other."
"Rutherford Falls" Season 2 is now streaming on Peacock.