Here's Who James Reynolds Is Married To In Real Life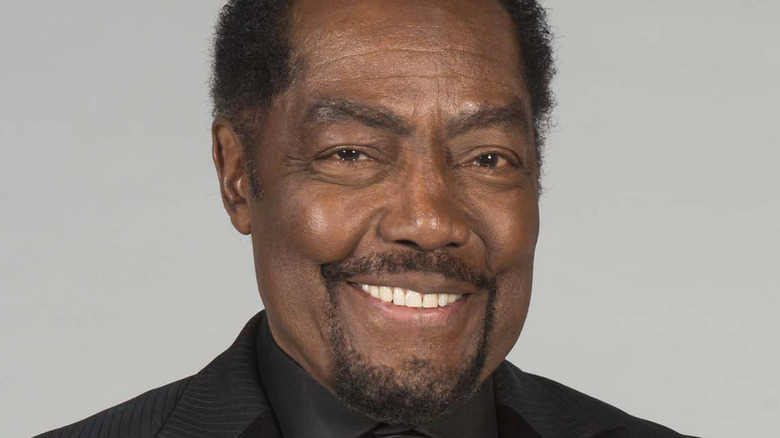 Michael Bezjian/Getty Images
"Days of Our Lives" viewers have had the pleasure of enjoying actor James Reynolds in the role of Abraham Carver since 1981, per Soap Central. Reynolds first debuted on "Days of Our Lives" as a young police officer who was assigned to investigate a case involving Anna DiMera being sold into slavery. Over the years, Abe has become a fan-favorite character in Salem and has had his fair share of romances. In the past, Abe's been linked to characters such as Tamara Price, Denise Preston, Nikki Wade, Joan Hopkins, Valerie Grant, Fay Walker, and Maxine Landis. He also recently connected with Paulina Price (Jackee Harry), per Soap Opera Spy.
However, the love of Abe's life has always been Lexie Carver (Renee Jones). Throughout their time together, Abe and Lexie had a lot of ups and downs, including struggles with fertility. Eventually, the couple welcomed a son named Theo Carver and later found out that the little boy was autistic. The couple was thrilled to be a family with their son, but tragedy struck when Lexie was diagnosed with cancer and later died in Abe's arms (via Soaps in Depth), proving to be one of the saddest deaths in "Days of Our Lives" history.
Although Abe has since moved on, his love story with Lexie remains a favorite among longtime viewers. In reality, Reynolds also has a beautiful love story with his wife, Lissa Layng.
James Reynolds and Lissa Layng tied the knot in 1985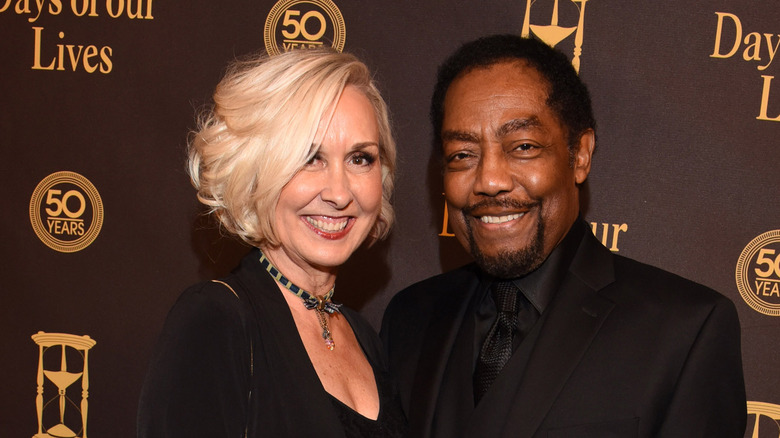 Vivien Killilea/Getty Images
Just like Abe Carver was lucky to have his love Lexie Carver on "Days of Our Lives," actor James Reynolds also counts himself very blessed to be with his longtime wife, Lissa Layng, whom he wed back in 1985. In December 2021, Reynolds and Layng celebrated a big milestone when they hit the 36-year mark in their marriage (via Soap Opera News). Of course, the actor couldn't let the special day go by without acknowledging his wife. So, he took to his Twitter account to share a very sweet message in the form of a little poem. "For my wife, Lissa. She is loving, caring, and kind! I am lucky! 36 years of wedded bliss. Rarely is there any hiss. Each night and day sealed with a kiss," he tweeted.
Before tying the knot with Layng, Reynolds was married to his first wife Laura Toffenetti. The pair wed in September 1978 and welcomed their son, Jed Reynolds, together in October 1979, to whom Layng became a stepmother upon her wedding to Reynolds (via Soaps). Since their nuptials, Reynolds and Layng have become very involved in their community and even spend a lot of time giving back to charity. It seems that they share a lot of the same passions, which could be one of the keys to their successful marriage.
James Reynolds and Lissa Layng give back to their community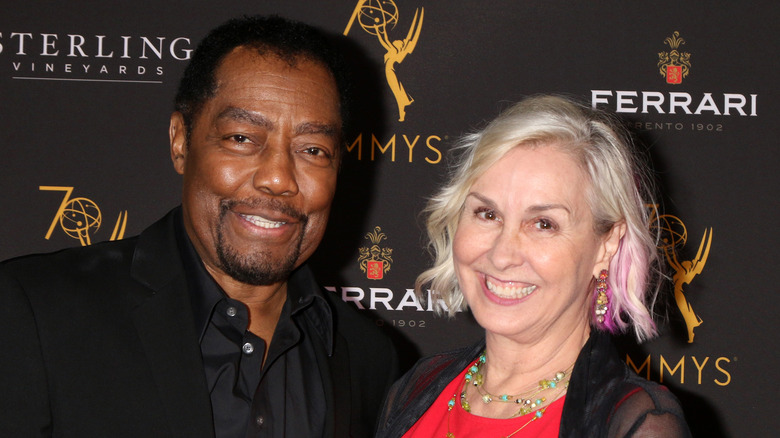 Kathy Hutchins/Shutterstock
James Reynolds may be known for his role as Abe Carver in "Days of Our Lives," but he's also well-known and respected in his community — his home state of Kansas has even honored him when the Kansas Historical Society named him one of the most famous Kansans along with Amelia Earhart and Dwight Eisenhower. Reynolds and his wife, Lissa Layng, are also involved in plenty of charity work. The couple host a bowl-a-thon each year that benefits the National Asthma Center, as well as an annual basketball game that benefits the South Pasadena city schools, per TV Fanatic.
In addition to their charity work, Reynolds and Layng own and operate the Fremont Centre Theatre in Pasadena, where they work to help professional actors showcase their skills for Hollywood. The pair also established an adult learning business in 1991, which they ran for a decade.
It seems clear that Reynolds and Layng not only share a strong love for acting and theater, but also have a passion for their community and enjoy giving back. It appears that this longtime couple is truly a perfect match.