The Integral Character In The Summer I Turned Pretty That Wasn't Even In The Book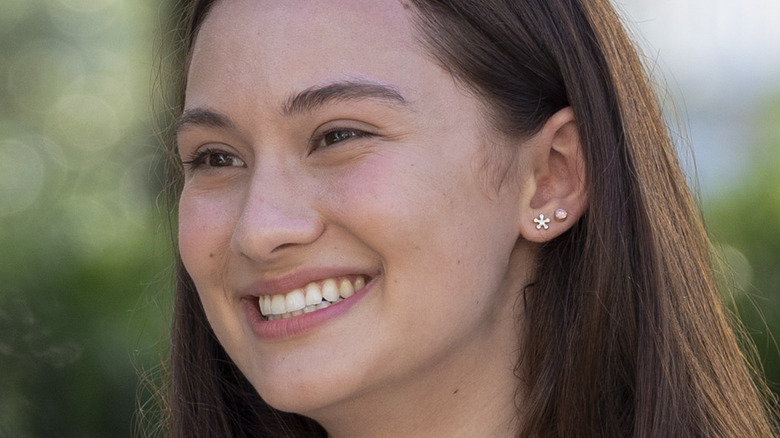 Amazon Studios
For fans of the trilogy "The Summer I Turned Pretty," the wait for a television adaptation has been a long one. Now, after 13 years, our favorite characters from the series have finally graced our screens. This time around, however, there are quite a few changes that have been made.
When author Jenny Han began developing the television series, she started thinking about her original story in an entirely new way. "I was approaching it like, 'What if I was writing this book in 2021?'" Han said during an interview with E! News. "The characters are all still the same, but I think with so much time passing it's just a different moment. Even though 13 years doesn't sound like much, it's a significant amount of time that's passed and culture has moved in so many different ways, even from technology to diversity."
While fans of the books will certainly see the same Belly, Conrad, and Jeremiah that they know and love, there were a few changes made when it came to characters. In fact, there was a completely new one added in.
Cleveland is a brand new character who was never mentioned in the books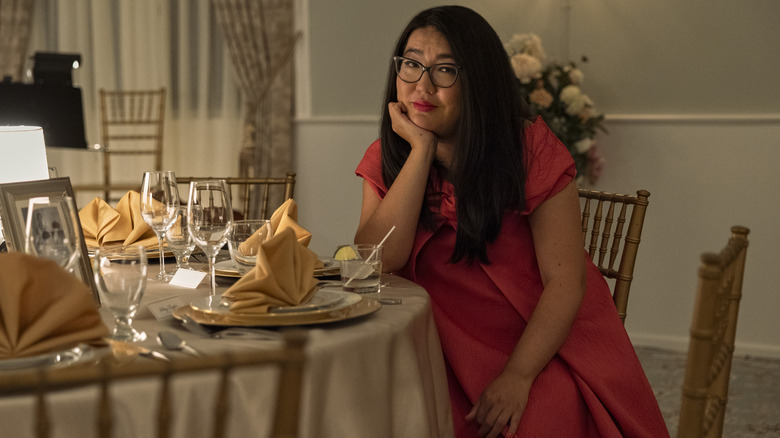 Amazon Studios
When it came to creating an on-screen version of Laurel, author Jenny Han knew the mother of two needed a love interest. That's when Han stumbled upon the idea of creating a character named Cleveland, who would not only fall for her, but would challenge her professionally as a published author.
However, those weren't the only reasons that Han wanted to create Cleveland. "When I was approaching the adaptation, I wanted to really reflect the moment that we're living in," Han explained during an interview with CinemaBlend. "And I think the diversity of characters is a piece of that. We get to have like an Asian American family on the show. And then, we also have a new character Cleveland, who is Filipino."
The direction that Cleveland's character takes in the TV series changes the entire trajectory of the story. After all, Laurel isn't the only one has been changed by having him around. "Having Conrad have a whole mentor in Cleveland was wonderful as an actor as understanding his journey and where he comes from," actor Christopher Briney, who plays Conrad, told E! News. "Because in the books, I was still enthralled obviously, but you don't really know where or why or how he changes. To get some justifications and to be able to watch some of it and act some of it, I really appreciated."
Steven is a character most readers missed in the book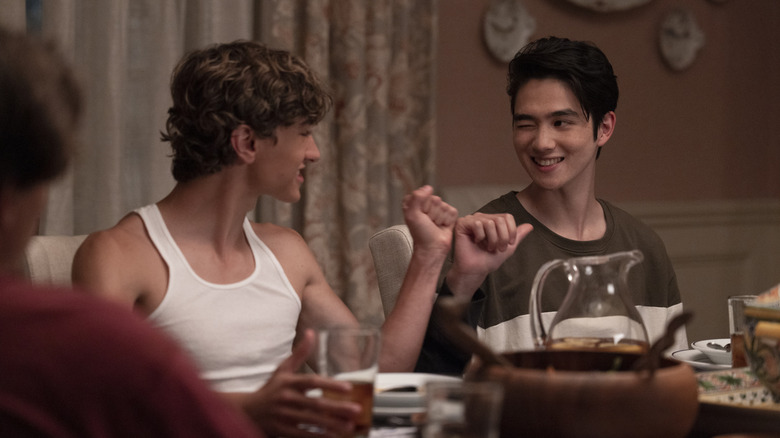 Amazon Studios
This season, fans get to see another side of a character that isn't around much in the first novel — Belly's older brother Steven. He may be mentioned in the series, but instead of spending the summer in Cousins with his sister, Steven is off visiting colleges with his father throughout a majority of the book.
While readers do get a chance to get to know him through flashbacks, the character is much more present throughout the television series. "Jenny Han and the entire writing team were very, very awesome with giving Steven new breath and new life and allowing me to step into that," actor Sean Kaufman, who plays Steven, told E! News. "It just felt really cool to get a character I could sink my teeth into and take that bite into."
Though there have been many changes made throughout the television series, writer Jenny Han hopes that original fans of her book series still see the characters they've grown to love over the last 13 years. "I really want my original readers to be happy," Han told E! News. "If they're happy then I feel like I'm fine with what I've done. I've done my best."