Jamie Chung Talks Working With Her Husband On Junction - Exclusive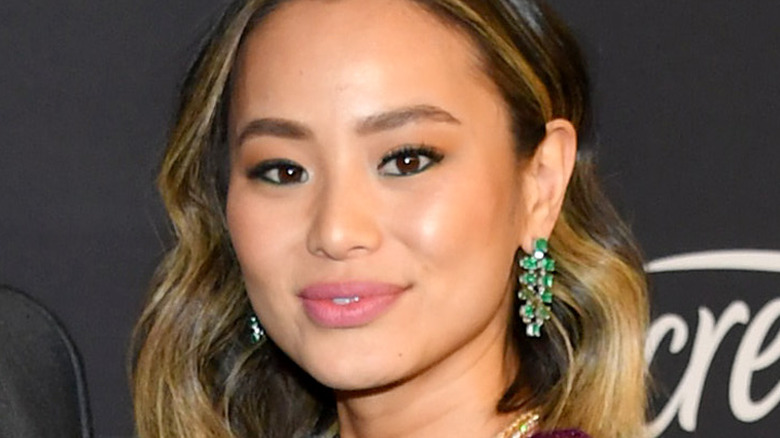 Amy Sussman/Getty Images
Jamie Chung and Bryan Greenberg have been working together on and off the screen since tying the knot in 2015. That same year, they starred in three movies together: "It's Already Tomorrow in Hong Kong," "Flock of Dudes," and "A Year and Change."
In 2023, this power couple's newest project will be released: a film called "Junction," which dives deep into the current opioid crisis in the U.S.
This project is one that has been years in the making for Greenberg, who wrote the script out of their Brooklyn apartment. "This is a script that was really close to him, and he worked on it over five years ago," Chung, who has a starring role in the film, shared during an exclusive interview with The List.
The drama, which wrapped earlier this year, will be Greenberg's directorial debut — and not only did he write and direct it, but he'll be starring in it alongside his wife, Sophia Bush, and Josh Peck.
Working alongside Greenberg is something Chung is used to, but working under his direction was something entirely new. "I have to say, it was a turn-on," she laughed.
Jamie Chung loves working with her other half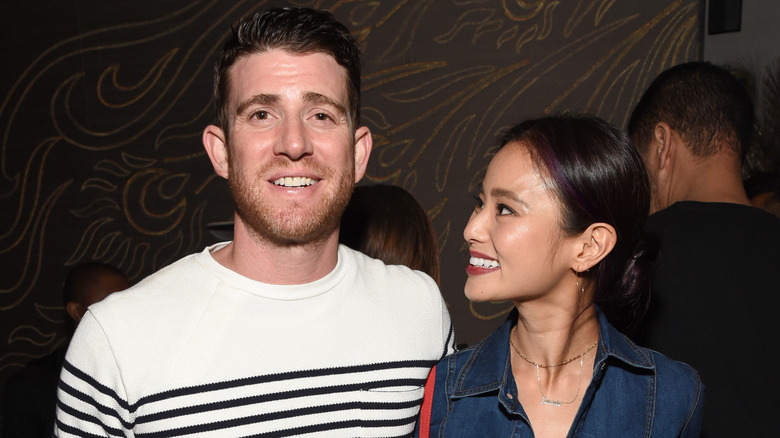 Michael Kovac/Getty Images
Before ever stepping foot on set, Jamie Chung knew that "Junction" would be a successful project with her husband at the forefront of it. "I knew that he was going to be great," she gushed to The List.
When it came time to film, Bryan Greenberg knew exactly how he wanted each scene to play out on screen and just how to explain this to each of the actors. "He's very patient with people, he's really good at communicating to other people what he needs, and he has a vision," Chung said.
After all, Greenberg had envisioned the story in his head for the last five years — and it was a long journey getting there. He had to write the script, push it into development, cast a star-studded line-up in the leading roles, and finish filming every scene. "It's such an accomplishment," Chung said. "And I'm so proud of him."
As for future projects, Chung can't wait to be able to work alongside her husband once again. "He's really fun to work with," she said. "And it was honestly, like, one of the best experiences to be able to work with him."
In addition to acting, Jamie Chung has partnered with Duracell for their #PowerSafely campaign, to help other parents discover hidden dangers around their homes. Duracell's lithium coin batteries come with a bitter coating to discourage children from swallowing.