Clayne Crawford On Bringing The Integrity Of Joseph Chambers To His Home Town - Exclusive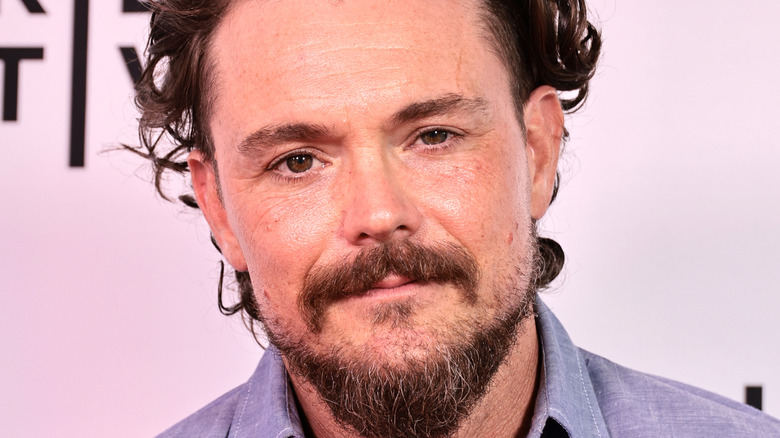 Jamie Mccarthy/Getty Images
Having worked in Hollywood for more than two decades, actor Clayne Crawford is ready to do things his way. With his latest film, "The Integrity of Joseph Chambers," Crawford had the unique opportunity to shoot the entire movie in his hometown in Alabama. Reuniting with director Robert Machoian, whom the actor previously collaborated with on "The Killing of Two Lovers," Crawford produced "The Integrity of Joseph Chambers" via his production company, Back 40 Pictures. 
The film focuses on a man trying to defend his family and finding himself utterly ill-equipped. "The Integrity of Joseph Chambers" co-stars Jordana Brewster and Jeffrey Dean Morgan, both of whom traveled to Crawford's hometown for the shoot. "I'm grateful that they both said yes and came out during the middle of a dadgum pandemic in the middle of Alabama," he tells The List. "... I had Jeff in Birmingham for 24 hours. I flew him in, I shot him, and then we flew his butt back home."
While promoting the premiere of "The Integrity of Joseph Chambers" at Tribeca Film Festival, Clayne Crawford revealed to The List what it was like bringing Hollywood to his small town.
The local community was behind Clayne Crawford's new film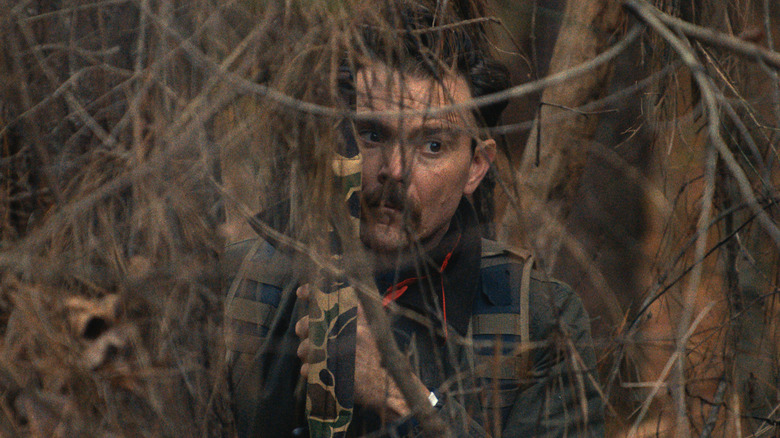 Robert Machoian/PR Provided
For Clayne Crawford, shooting "The Integrity of Joseph Chambers" in his hometown made a lot of sense. "I bought a farm in my small little town in 2010, and then when COVID hit, we moved back and we've been there ever since," he tells The List. "... [T]o bring a film there to my little town, everyone was super excited. They've been wanting me to do something like this for quite some time, just because they're all so wonderful and supportive." 
Crawford's neighbors quickly showed their support for the venture by helping out in the production of the film. "I've said this before — it was all hands on deck," he explains. "Anyone that could help was there to help and did help, and I'm super appreciative of that." 
As for what makes his hometown so special, Crawford says, "We're in a little small town in Alabama. There's bad people everywhere, but my experience has been the salt of the earth and everyone's there to help out the community and each other. That's the true definition of community, isn't it?"
"The Integrity of Joseph Chambers" premiered on June 9, 2022 at the Tribeca Film Festival and on Tribeca At Home.