Jessie James Decker's Plans For New Cookbook And Music - Exclusive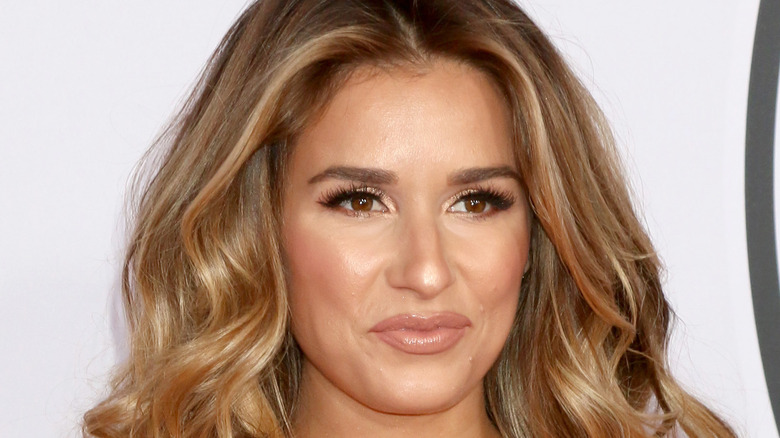 Kathy Hutchins/Shutterstock
It's the time of year when we're all hoping to take a break from our routine and enjoy a relaxing vacation. There are so many amazing spots around the US to soak up the sun and take full advantage of the summer weather. That's certainly what country singer Jessie James Decker has in mind for her fans, which is why she partnered with Malibu Rum on their Secret Escapes giveaway. Decker worked with Pack Up + Go to curate the perfect vacation itineraries at her favorite travel destinations in the US. Participants can fill out an application until July 5 to win one of the trips and take themselves and two friends on a trip worth $10,000. The only twist is they won't know where they're going until the winners are chosen. It's all about living in the moment and going with the flow for this competition.
The country star sat down for an exclusive interview with The List to discuss her partnership with Malibu and share some of her favorite travel spots. During the interview, the singer also hinted at some upcoming projects, including what kind of music fans should expect from her next!
Jessie James Decker teases upcoming music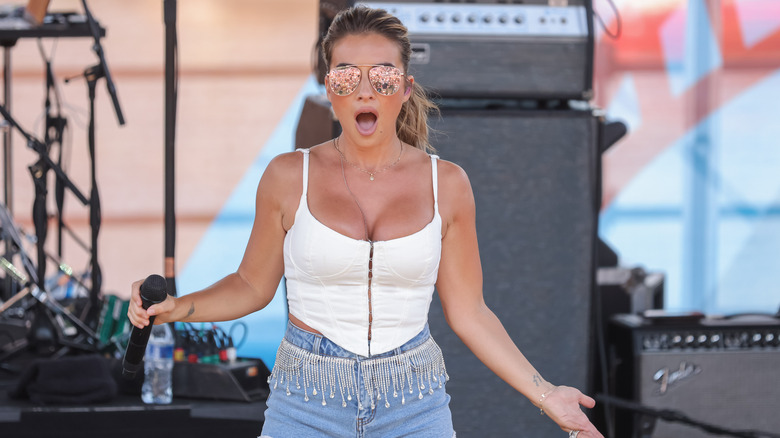 Michael Hickey/Getty Images
Amidst planning dream vacations in partnership with Malibu Rum, Jessie James Decker has been busy traveling the US herself while on tour. She loves performing top hits like "Should Have Known Better" and "I look So Good (Without You)" all over the country. Speaking to The List, Decker explained how her latest EP, "The Woman I've Become," has changed the way she approaches songwriting and opened her up to share different kinds of stories through her music.
"I've never written anything that vulnerable before. I usually like to write fun, happy songs or confident songs, and I never write anything too emotional or deep. I feel like I, as an artist, sometimes my job is to bring fun and joy. And I sometimes have a hard time being vulnerable," Decker said. But, for "The Woman I've Become," she decided to push herself further and dig deeper into some emotions that she might typically shy away from. 
At first, she was scared to show that side of herself. "I remember being very anxious about putting it out and not really knowing what people were going to think or say," the singer said. Since getting such a wonderful reaction from her fans, she feels more empowered to write similar vulnerable songs in the future. Speaking about the new music she's working on, Decker added that people can "expect something really cool in July."
Her upcoming cookbook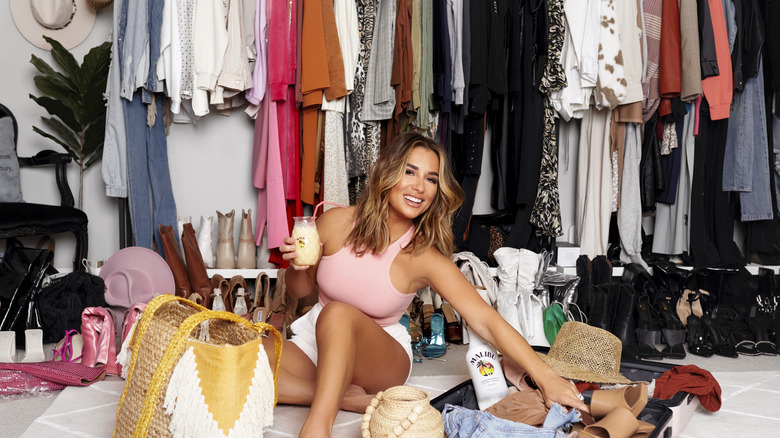 Provided by Jessie James Decker
Along with being a talented musician, Jessie James Decker is also an excellent chef. She's already authored two New York Times bestselling cookbooks — one in 2018, "Just Jessie: My Guide to Love, Life, Family, and Food," and one in 2020, "Just Feed Me: Simply Delicious Recipes from My Heart to Your Plate." There are more delicious recipes to come since she's planning to release a new cookbook soon.
"I do have another cookbook in the works," Decker said when hinting at upcoming projects. The country singer added that she will be incorporating Malibu Rum into the recipe book along with fun cocktail ideas. "I will have a rum cocktail recipe in there. So I'm very, very excited about that book. My cocktails seemed to be very, very popular the last time, so I'm excited to add in more. And of course, Malibu's one of my favorites, so that'll be fantastic to put in there."
From June 14 through July 5, visit maliburumdrinks.com/secretescapes to apply to win one of the Secret Escapes by sharing why you and your crew are ready to Do Whatever Tastes Good. Each trip, worth $10,000, will be coordinated by surprise travel brand Pack Up + Go.