Betty Who Opens Up About Hosting The One That Got Away - Exclusive Interview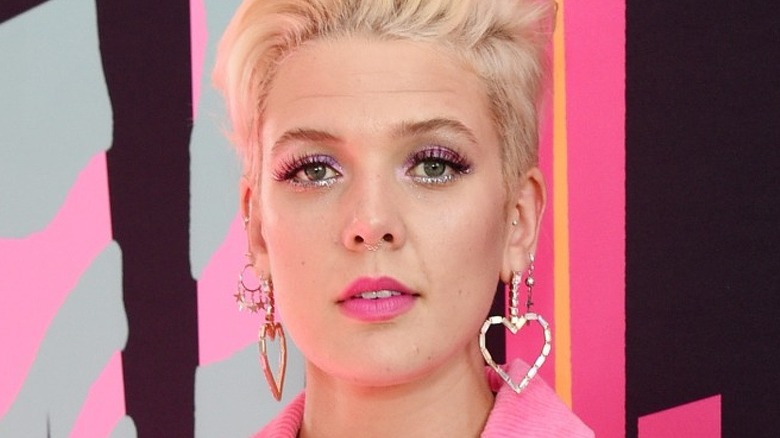 Bryan Bedder/Getty Images
Love is in the air, but this season, it's showing up in a completely new way on the reality dating series "The One That Got Away."
The new Prime Video series is set out to surprise contestants with people from their past. Six singles get an opportunity at a second shot at love with someone that they already know. Their potential soulmate emerging from "The Portal" could be an old lover, a secret admirer, or even a childhood friend who had always secretly wished they had a shot at winning them over.
We had the chance to catch up with singer, songwriter, and first time host of the series, Betty Who, to ask all about what it was really like on the set of the reality show. In an exclusive interview with The List, Who shared how she prepared to host "The One That Got Away," the contestant that surprised her the most this season, and what being a part of the dating series taught her about second chances.
Why she knew she had to host the series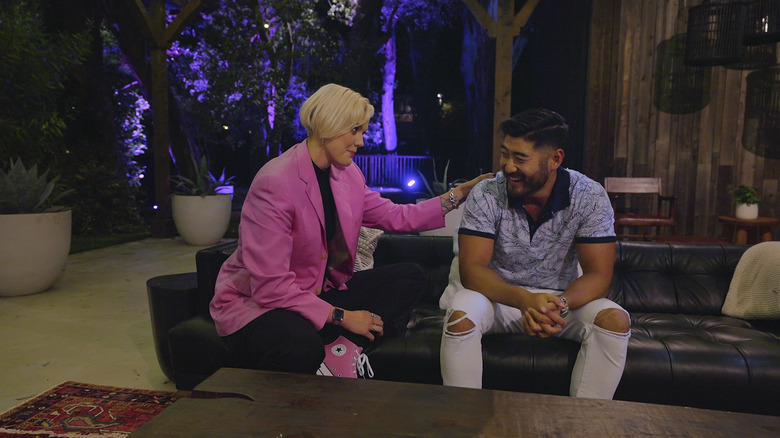 Prime Video
What was it about the show that made you want to be involved?
There are so many dating shows out there, and the thing that really spoke to me was the element of history in this one. I know what it's like to fall in love in a 24 hour span, and you go, "Oh, my gosh. Am I caught up in this thing? Is this real? Will this survive outside of the bubble that we're filming this TV show in?"
Something that I thought was so different about this one was, these people come in through "The Portal," and our contestants see them, and all of these memories come rushing back, and that's such an interesting place to start a conversation about a relationship.
Is there anything you did to prepare yourself to host a reality show?
I did watch a lot of reality television coming into it. I wanted to get a vibe of different hosts. Jeff Probst is what I know. It's not a dating show, but Jeff Probst is one of my favorite hosts, because he is not afraid to get in there and stir some stuff up. He was my "putting a pin at the top of my board," being like, "I want to be as shady as Jeff Probst is. That's what I want."
What was the most challenging part about being on this show?
Honestly, there wasn't a ton of stuff that was really challenging about it. We filmed nights, and we were all really tired, but whatever, I'll sleep when I'm dead. I had the best time. I made so many friends. I felt very blessed to be a part of the experience.
Were there any behind-the-scenes moments that happened while shooting the show that you wish were included?
We'll have to watch and see. I haven't seen all of it, so I'm looking forward to putting together what my experience in real life was with the actual show that now the world will get to experience, so I will let you know.
How hosting the reality show changed her perspective on second chances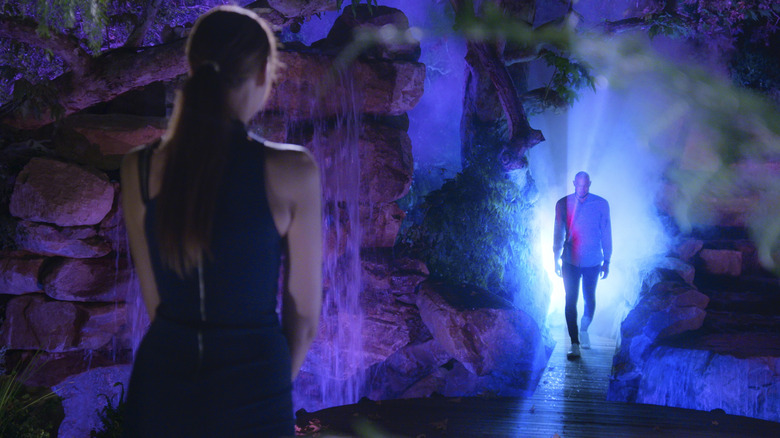 Prime Video
Was there a single's story that surprised you the most this season?
It's hard. They're all my children, so I don't want to say that I played favorites, but I will say there is a soft spot that I felt for Jeff and his storyline of finding himself.  I don't want to give spoilers away, but there are a couple moments that I was really rooting for Jeff, and I was watching him behind the scenes [and saying to him], "You got this, babe." If there was one contestant who I felt like I had a close eye on, it might have been Jeff.
You have so many heart to hearts with the singles this season. Was there a moment or conversation that was most impactful for you?
Speaking of Jeff, we had a moment where he [is going through] something that is difficult during the television show, and he is experiencing it in real time, and I got to share a moment with him where I felt like he was real and honest and vulnerable, and [he] shared something with me and, hopefully, with the viewers, who are going to watch the show.
A couple of the producers pulled me aside after that conversation, and they were like, "It's all fun and games when we're making a TV show," but there are moments sometimes where you're like, "I feel like we did something really special, and that might have been one of them."
Did you walk away from the season with any kind of new perspective on love or second chances?
I walked away from the season feeling very optimistic about the ways that people can change and show up for you. That's something that's really exciting to me, and probably the piece of advice I would give is that people can really change. You got to give people a chance to show you who they are now, and that's a really special part, and we're going to see a lot of that in this season of "The One That Got Away."
"The One That Got Away" is now streaming exclusively on Prime Video.
This interview has been edited for clarity.