Two Daytime Emmy Nominees Will Miss The Big Night. Here's Why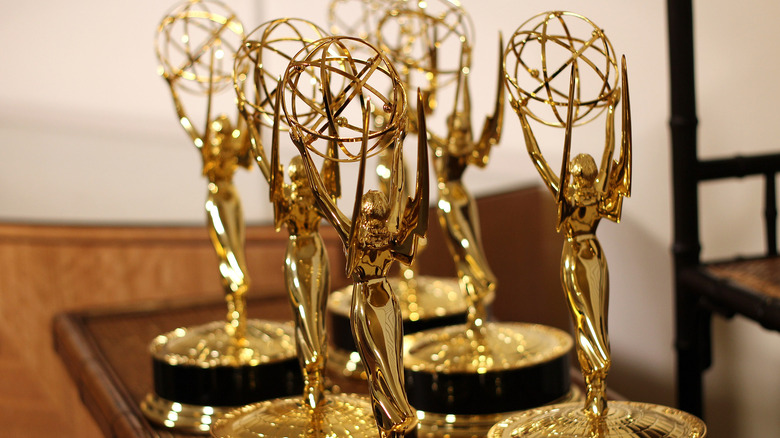 Joe Seer/Shutterstock
For soap opera fans, it's the night of all nights: The Daytime Emmy Awards. While the Daytime Emmy nominations left some fans scratching their heads, the anticipation to see the looks donned by their favorite stars and what awards they'll win has viewers itching to turn on the ceremony. We have been looking forward to seeing who will take home these awards since nominees were announced in May, with many returners making the lists once again. Previous winners Marci Miller of "Days of Our Lives" and Nancy Lee Grahn of "General Hospital" found themselves nominated again this year, according to Soap Hub.
But two big names from one of our favorite shows — which was the soap opera that got the most nominations for the 2022 Daytime Emmy Awards, by the way — will not be able to make it to the ceremony. And though fans are disappointed, they totally understand why.
Who won't be at the Daytime Emmys and why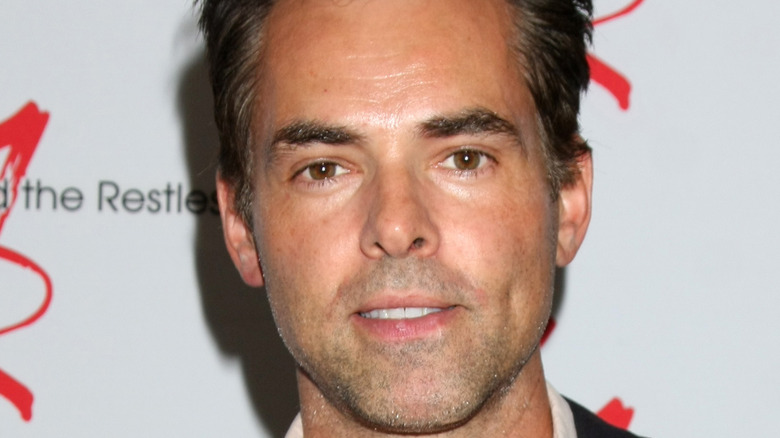 Kathy Hutchins/Shutterstock
Fans of "The Young And The Restless" won't be seeing two of their favorites at the ceremony. Both Melissa Pam Gaston and Jason Thompson revealed on Instagram that they wouldn't be attending the Daytime Emmy Awards.
The actors shared with followers that they had been diagnosed with COVID-19 and subsequently would be unable to attend the awards show. "To my Daytime community, have the best time," Gaston wrote on Instagram. "Wish I could be there but I'll be watching from home and cheering on all of the nominees!" Thompson said that COVID-19 had finally caught up to him. "After 2.5 years of dodging COVID... I finally tested positive!" he wrote on Instagram. In a video to fans, Thompson said he was "pretty bummed out" about the diagnosis and having to be isolated. However, he told fans that he was asymptomatic and feeling "pretty much fine."
Gaston is also asymptomatic, according to her Instagram post. "I'm super grateful no one in our home is sick. What a blessing," she wrote. Though neither Gaston or Thompson won't be at the big night, they'll be cheering on their coworkers and feeling the love from fans.