How The June 28 New Moon Will Affect You If You're A Cancer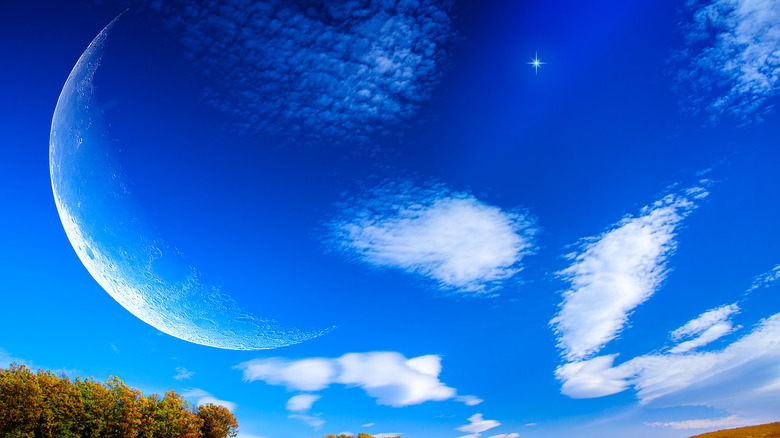 yaalan/Shutterstock
The new moon on June 28, 2022 is offering a clean slate for the summer, per Bustle. The lunation falls under the sign of Cancer and will give many members of the zodiac a feeling of a fresh start and a shift in energy. This new moon is said to highlight some very private areas of life such as relationships. The outlet also notes that many may be feeling a bit overwhelmed by their emotions during this time, and should look to balance life and self-care.
Astrologer Iva Naskova tells Refinery 29 that this month's new moon is an ideal time to practice gratitude for all the blessings in your life, both big and small. Naskova suggests making a gratitude list and looking over it during the days surrounding the new moon. Meanwhile, astrologer Narayana Montúfar reveals that the lunation is the perfect time to set some goals for the rest of the year. "It's time to set a new foundation for ourselves and be ambitious when setting new goals that will take us into the fall," Montúfar said.
If you're a Cancer, putting yourself first could be key during the time of the new moon.
Cancer should focus on self-care during the new moon on June 28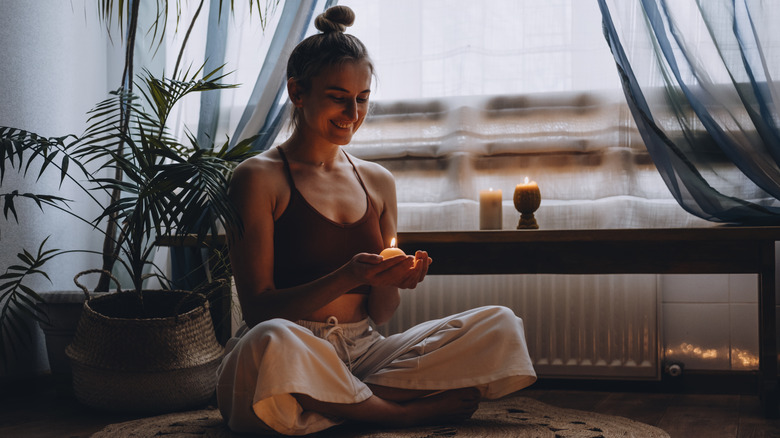 Iryna Imago/Shutterstock
If you were born under the sign of Cancer (June 21 to July 22), the new moon on June 28, 2022 is the time for your to put your own needs first. According to Bustle, this lunation is all about you and encourages the water sign to find a way to fill their own needs by doing some self-care. Astrologer Ryan Marquardt reveals that the sign is used to thinking of others first, but needs to be sure that they fill their own cup as well. "Cancer is being asked to focus on their own emotional triggers and healing because that's the only way they can better show up in all aspects of life," Marquardt tells the outlet.
Woman and Home also notes that Cancers are so good at giving other people love and encouragement that it's time to shine some of those good vibes upon themselves. The outlet suggests that Cancer get rid of the fears and shame they may have about putting their own needs first for a change and allowing themselves to bask in the peace that comes with self-care.
The new moon will also highlight Cancer's career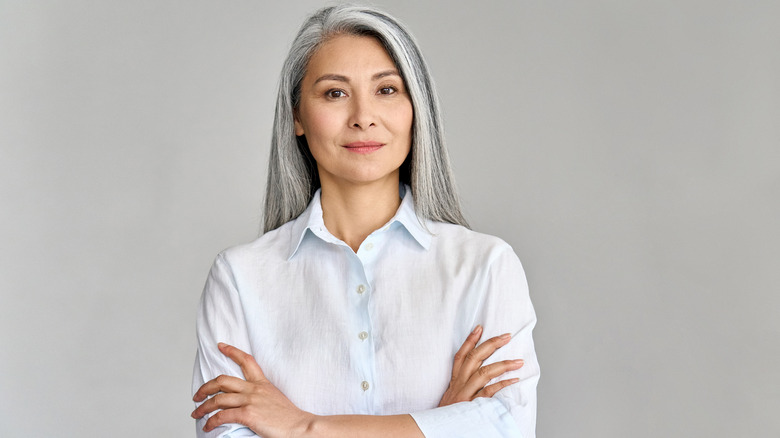 insta_photos/Shutterstock
According to InStyle, the new moon on June 28 could prove to be an important time for Cancer's career. The lunation will see Jupiter fall into the water sign's tenth house of career, which should offer some major inspiration and drive when it comes to work life. The new moon may bring you some fresh ideas for your business, motivation to plan out your next career moves, or even a big opportunity, so go with it!
Meanwhile, Cosmopolitan reveals that Cancer's career will start to transform their identity and may find them having to adjust their life to be able to fit all aspects in. Don't worry, if your career is important to you, you'll be sure to figure it all out and create a work/life balance. However, taking time to enjoy life, be present in the moment, and relax when needed is also important.
While this month's new moon may have a focus on self-care, it seems that Cancer may also need to do a little prepping and planning around their life and career as well. Creating that balance will help you feel less overwhelmed in the future and you'll be thankful that you put in the work.